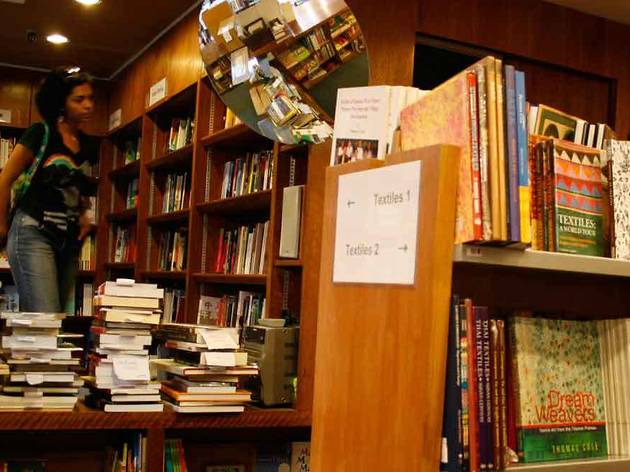 The first thing that came to mind was that a visit to Select meant I could grab lunch at Steeple's Deli on the floor below. Gluttony aside, Select is a haven for academics, sociologically inclined adventurers, as well as South-East Asian art enthusiasts. It's also popular among customers of a certain, uh, class, judging by the presence of a $10 golfers' map of Thailand.

Bangkok swingers aside, what this place is known for is a great selection of coffee-table art books and tomes on Asian subcultures. There are also a few titles on regional music, but they're more anthropological than artsy. It also offers plenty of dry political writing with titles like Thailand: The Politics of Despotic Paternalism and the tremendous Philippine Gay Culture: Binabae to Bakla, Silahis to MSM. Not exactly light reading.

What really caught my attention was the cinema section – just a few shelves, but here's where that old adage about quality over quantity comes in. Asian Cinema: A Field Guide is one such quality read, with a chapter that touches on the controversial anime of Satoshi Kon, plus the obvious namechecks (Kurosawa, Miyazaki).

Also worth a look is Camera Obscura – not the indie band, but a slim volume on Asian women onscreen during the silent-movie era. It's pretty much guaranteed that you'll have a tranquil browsing experience – sweet relief from the pasar malam (night market) vibe at Borders. Alexis Ong
Venue name:
Select Books
Contact:
Address:
51 Armenian St
Singapore
179939

Opening hours:
Mon-Sat 9.30am-6.30pm, Sun 10am-4pm.
Do you own this business?