Interview: Han Yew Kwang
A sex comedy in Singapore? We get local filmmaker Han Yew Kwang to spill the deets of his latest film, Rubbers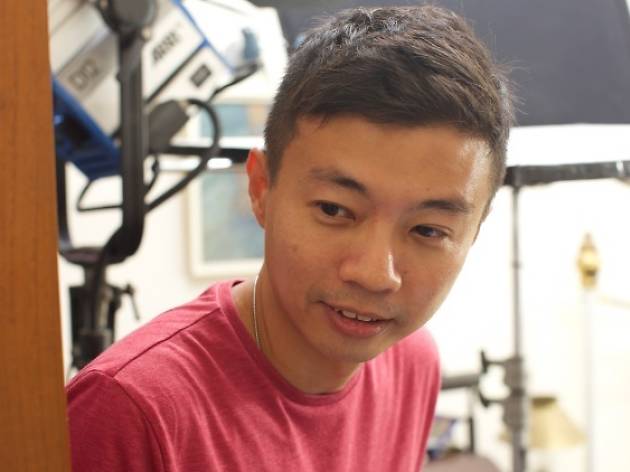 Three tales centred on condoms: a decades-long marriage on the rocks; a desperate middle-aged woman seducing a plumber; and a self-absorbed playboy with an aversion to wrapping up his junk. Director Han Yew Kwang's cheeky comedy, Rubbers, is quite unlike your Jack Neo staples, pushing the boundaries of onscreen sex – and love – in Singapore.
Separated into three short stories – Balloons, The Plumber and Nightmare – the film cuts back and forth between them, with a no-holds-barred approach (except when it comes to actual nudity). Golden Horse Awardwinning actress Yeo Yann Yann (last seen in Ilo Ilo) shines as a temptress, supported by local names like Julian Hee, Marcus Chin, Alaric Tay and Oon Shu An, in what looks to be their raciest roles to date. Here, Han tells us more about sex in the (serious) city.
'I simply want Singaporeans to laugh, have fun and have sex… with condoms'
First off, why the fascination with condoms?
Condoms are so underrated. They let you do the most pleasurable thing while also protecting you. There's no film made to honour them, so I thought we needed to make one.

How did you come up with the story?
Initially, I wanted to make a spy versus spy kind of story, with the main characters working in a condom firm. As I researched, I realised there were lots of interesting stories about condoms. So I wrote some short stories – they are all about love – and decided they were interesting enough to be made into a film.

You must've faced several challenges filming the sex comedy.
We didn't manage to get some of the locations we wanted – the owners felt our content was not very appropriate. But the cast and crew were all willing to try things.

I've worked with the cast before, so I wrote the script with them in mind. I didn't really want to reveal their body parts, but I wanted them to be daring and believe in what they were doing in the story.

How awkward was the filming?
We did a trial shoot to test out camera angles that could hide the actors' body parts. We were lucky to have a couple in the crew, so I asked them to pose in sexual positions during the trial – and they still felt embarrassed.

We also had difficulties filming the scene where Julian put on a luminous condom during a blackout. We prepared a bundle of luminous sticks to paste on his crotch, but they weren't bright enough. So someone had to kneel down and hold a light underneath Julian wherever he walked. And we blew up at least 120 condoms on set when we were filming the old couple's story. My assistant director, wardrobe person, stylist, sound recorder and even cast member Marcus all helped.

How different was the experience of making Rubbers from your previous films, like When Hainan Meets Teochew?
We had the most fun on this set because this was such a crazy film. I needed the people on set to be happy in order to make a fun film. I think we need different kinds of comedies, be it romantic, horror or action ones, so that more Singaporeans will grow to enjoy local films.

And what's your goal for Rubbers?
I simply want Singaporeans to laugh, have fun and have sex... with condoms.