Interview: Im Kwon-taek
Benita Lee talks to the prolific South Korean filmmaker about his evolution of style, his position as a revered figure in Korean Cinema and his thoughts behind the movies he makes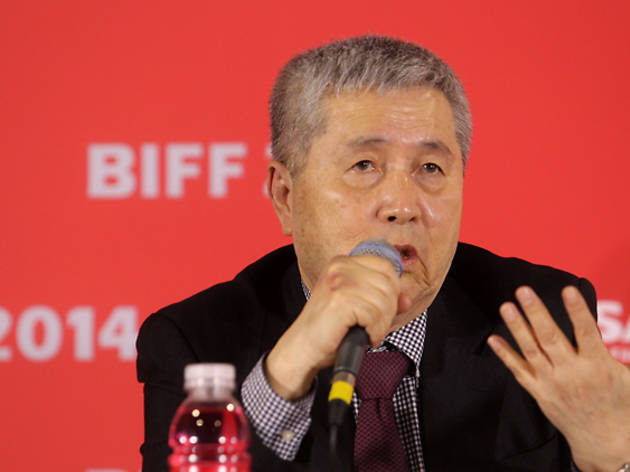 Not many people can lay claim to helming over a hundred films in their decades-long career, but Im Kwon-taek has achieved that and more. The prolific South Korean director made his debut back in 1962, and has released at least one film a year until the late '90s, building up to his latest, this year's Revivre. One might recognise Seopyeonje (1993) as the first Korean film to reach more than a million viewers, or Chunhyang (2000) as the country's earliest entry in the Cannes Film Festival. Besides garnering considerable success at the box office and boosting Korean films in the eyes of an international audience, his works have also swept up countless film festival awards for highlighting Korean tradition, culture and identity in a poignant, insightful manner. For this year's edition of the Singapore International Film Festival (SGIFF), Im will be presented with the first ever Honorary Award for his exceptional, enduring achievements in Asian Cinema, and three of his works will be screened as a tribute to him. Benita Lee talks to the filmmaker about his evolution of style, his position as a revered figure in Korean Cinema and his thoughts behind the movies he makes.
'I think society should place respect for humans as a priority instead of asking for human sacrifice, and I have expressed these thoughts in my films'
You've directed more than 100 films since your debut in the '60s. How do you feel your films have evolved since you first started out?
I started my directorial debut in the early 1960s. Since then, I directed over 50 bad films in about 10 years. I was immature when I first started, but through those 10 years, I started becoming more mature and regretting those bad films I made; I thought my films should be changed, which then led me to make films that expressed and demonstrated the real life and emotions of Koreans. After that period, I started involving art elements, which came from ancestors like 'pansori' – a Korean genre of musical storytelling. I have been cautious about the kind of films to make and the changes I desire, and that was always expressed and reflected in the films.
You're quite the revolutionary force in Korean Cinema – what is it about Korea that inspires you to tell stories about the culture, the country and the people?
In the beginning, I imitated Hollywood movies and thought American movies were the end goal. But I realised I was wrong, and I started to think that I should be using materials I am familiar with, and can express myself well with, which were Korea and the life of Koreans. However, the fact that my idea changed didn't mean my films could be changed immediately. I had to work very hard to change this.
Your films span hundreds of years – from ancient dynasties to the Korean War to present day – how tough is it to shoot a film set in the past as compared to the present?
It was difficult to truly show the history or the historical suffering, because it's strongly controlled by the government. Although Korea was under strong control, it has since loosened up to what Korea now has today. So I was able to make those movies according to the degree of control at that time.
What does it mean to be Korean and, more specifically, an influential figure hailed as the father of modern Korean Cinema?
I don't know if I'm respected. I can't decide to be, or not to be, a Korean. I was born in Korea and went through all the political and social instability in Korea. So I reproved that I was born here and thought it would be great if I had moved to another country. After I became older, I had this thinking that if I wasn't able to love people who lived in this poor and unfortunate land, then I wouldn't be able to love anyone else. Like it or not, I should love and become a part of this land, and my thoughts were slowly reflected in the films that I made subsequently.
You often highlight people dealing with suppression in your films. Is there some sort of message you want to bring across with your stories?
In order to embody each other's ideology, considerable sacrifice was made, like in the civil war. However, I don't think it is right to say that the sacrifice was necessary to create the ideal society. I think society should place respect for humans as a priority instead of asking for human sacrifice, and I have expressed these thoughts in my films.
How do your personal experiences factor into your filmmaking?
In the early stages, the story lines of my films were based on invented stories or made for commercial purposes, and it made me think about how fleeting those movies were and how they had a negative effect on people. Later on, when my filmmaking tendencies changed, I put truth as the priority. I have been telling personal stories that I've been through, and with that I also select content that is suitable for children.
From commercial films to art house ones, what are some of your works that have left the deepest imprint in your memory?
I actually seldom watch films. If I watch my own films, I might get upset because I will notice areas that can be further improved or changed. It is hard to choose films on my own, so I normally get references that are recognised by public. For example, films that are popular or win awards will give an opportunity for the world to get to know Korean films, such as Seopyeonje, which introduced the 'pansori' concept to the world; Mandala and Chi-Hwa-seon had the same effect. Regardless of the level of completion, I consider The Surrogate Woman as one of those movies.
How does it feel to have won so many awards, including the SGIFF's first-ever Honorary Award this year?
If I considered these awards lightly, I don't think I would be where I am today. I always think I should work harder to deserve these awards. The SGIFF Honorary Award will make me look back and think about whether I've really made such a big contribution.
Three of your films (Mandala, Revivre and Village in the Mist) will be screened at SGIFF. What is it about each of them that you think appeals to audiences?
Mandala is a story about Buddhist monks in Korea who aspire deliverance, which is the peak of reflection in Buddhism. I thought their effort and hard work were so admirable that I wanted to reflect it in my film. Revivre is a story about people living in modern society. The wife is dying from a brain tumour and the husband falls in love with a young employee in his company. This movie is about those who aren't able to tell others about their hidden lives and thoughts. I believe we cannot guarantee these stories won't happen in our lives. Village in the Mist is a story set in an isolated mountain village before modernisation. This dark tale revolves around the lack of privacy and anonymity that exists in traditional agrarian society, so much so that sexuality and hidden desires could not be expressed fully.
With your decades of experience, is there any advice you can offer to amateur filmmakers?
To new directors, I will say that filmmaking comes with a lot of temptations. When you encounter materials, you should be careful not to over-analyse or think about whether your film will become a hit or receive any awards. These shallow thoughts will be damaging for those in the filmmaking industry. What I would advise is avoid having such thoughts and temptations, and make films only when you feel strongly about the material and have faith in the story.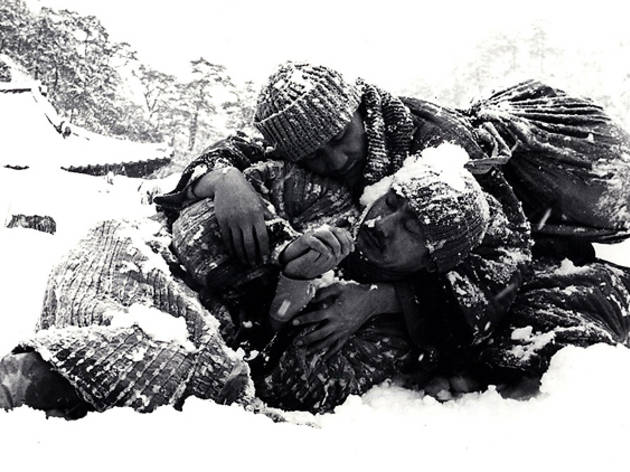 Village in the Mist is at the National Museum of Singapore on 11 Dec; Mandala is at the National Museum of Singapore on 13 Dec; Revivre is at the National Museum of Singapore on 14 Dec.