Interview: Tan Ai Leng
Before Tan Ai Leng's 'My Love Sinema' hits the theatres, we quiz the filmmaker on the flick, her inspirations and what's it like being a woman in a male-dominated industry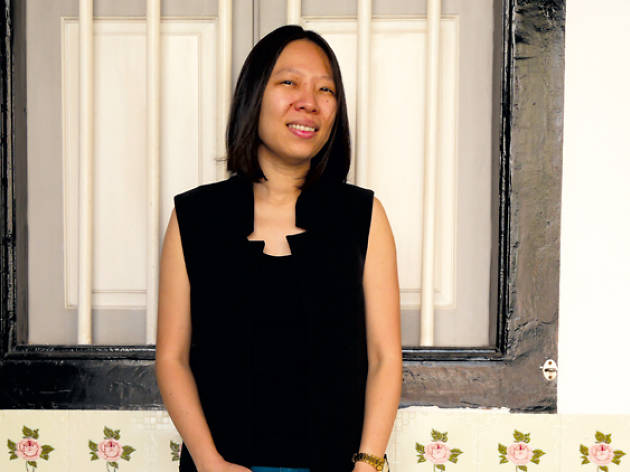 Eric Khoo. Jack Neo. Boo Junfeng. These names need no introduction, given they've made waves in local cinema over the years. But mention a Singaporean female filmmaker that's not Tan Pin Pin, and you'll likely be cut off with a, 'Who?' Which is why we sought the thoughts of Tan Ai Leng, a 38-year-old director whose movie My Love Sinema opens this month.
Tell us more about 'My Love Sinema', your debut feature.
It's been a love-hate journey of ups and downs. Bringing this to life took five years, from pre- to post-production – but filming was completed in just 19 days! My Love Sinema is a romantic, period drama that follows 20-year-old Ah Qiang (Tosh Zhang, Ah Boys to Men) as he leaves his kampong in Malaysia to pursue his dream of becoming a cinema projectionist in Singapore. Along the way, he meets Xiao Wei (singer-actress Cheryl Wee), and the story takes the audience from the '50s to the present day. We shot the period scenes in Ipoh and the present-day ones in KL.
'It dawned on me that traditional cinema is truly dying'
What was a major challenge?
Not compromising on my vision. Prior to shooting, we located an abandoned projection room in Ipoh that I knew would be perfect for the key scenes. It was filled with rubble and cobwebs, and I pushed for my art team to hunt down a working, '50s-era projector. Eventually they found a unit and fixed it without help from projectionists, because they couldn't find a single one – I suspect most of them have passed. That was a revelation: it dawned on me then that traditional cinema is truly dying.
Who inspires you?
[Author and filmmaker instructor] Judith Weston. I attended her workshop in Los Angeles a few years back, and she inspired me to experiment with new ways of directing and casting. There's no one directing style that works for everyone – the way I directed Tosh versus Cheryl was vastly different.
'I do believe there are genres that male directors can't direct'
What are your thoughts on being a female film director here?
I don't think it's because of deliberate discrimination that we're less talked about. It's gender imbalance in the industry that causes this disparity. It's true that most TV commercial work goes to male directors, though. And there are fewer female directors who're talked about and well known. It does seem we receive less media coverage.
Is there a need to push boundaries, then?
While I don't think we [female directors] need to start a movement to get more attention, I do believe there are genres that male directors can't direct – romance being one. I'm generalising, but My Love Sinema is a prime example: it has a quality to it that makes it apparent it was directed by a woman.
'My Love Sinema' is in cinemas from sep 8.
Check out other local female directors
More local female film directors are gaining traction in our admittedly small film industry – and that's a good thing, considering their male counterparts have dominated the scene for years now. We chat with Kirsten Tan, 34, whose first feature film, Popeye, was selected for Cannes Film Festival 2015's 11th Cinefondation L'Atelier, about directing, her greatest achievements and working in the male-dominated film industry.
Read more