1/4
'Interchange'; photo: Danny Lim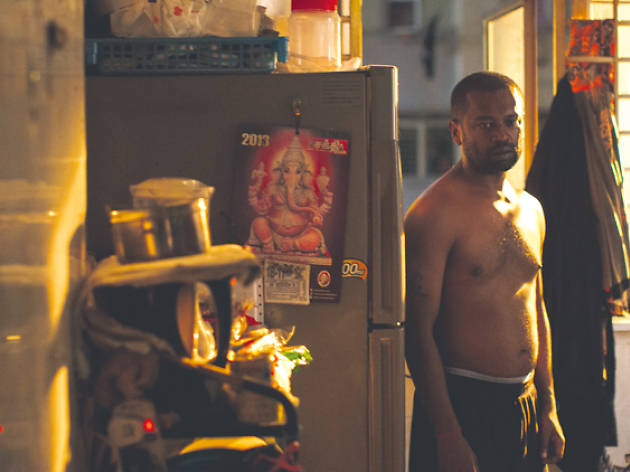 2/4
'A Yellow Bird'; photo: Donn Tan and Akanga Film Asia
3/4
'Breaking the Ice' in 'For Abdul Nizam: A Retrospective'; photo: Ajna Films
4/4
'The Pursuit of a Happy Human Life'; photo: Denise Ng and Nicole Chai
The 27th Singapore International Film Festival (SGIFF) returns with over 100 films from internationally acclaimed directors around the world – plus a series of screenings, post-show discussions, masterclasses and talks.
And this year's SGIFF sees three local directors sharing the spotlight alongside their counterparts from the region. Expect a folklore-fantasy noir flick and an incisive look at the plight of an ex-con attempting to re-enter society. We pick four Asian flicks you'd want to catch.
Interchange
Nov 23
What's it about This fantasy noir thriller follows forensic photographer Adam as he surveils the underworld of Borneo. Things take a turn for the horrific when he befriends Iva, a shape-shifting shaman who attempts to 'free' the souls in her tribe that have been trapped in photographs.
The director The celebrated Malaysian writer and filmmaker Dain Iskandar Said clinched eight awards for Bunohan: Return to Murder (2011) at the 25th Malaysian Film Festival, in addition to its premiere at the 36th Toronto International Film Festival.
A Yellow Bird
Dec 1
What's it about Siva feels far removed from the real world after serving an eight-year prison term – his mother refuses to acknowledge him as her own, and society is unforgiving of his past. After befriending a prostitute, Siva uncovers a terrible truth that forces him to grapple between death and redemption.
The director It was a segment in SG50 omnibus 7 Letters that shone the spotlight back on local filmmaker K Rajagopal, whose works include shorts such as The Glare (1996). But A Yellow Bird (2016) was what catapulted his name when it premiered at the 69th Cannes Film Festival. Following its screening in competition for the Silver Screen Awards at this year's SGIFF, the film's set for local release on December 8.
For Abdul Nizam: A Retrospective
Date TBA
What's it about To honour the late Abdul Nizam, whose bold and original works influenced the course of Singapore cinema in the '90s, a dozen of his signature works have been compiled in this retrospective. They include the award-winning Datura (1999), Keronchong for Pak Bakar (2008) and TV series Koridor (2002), based on veteran playwright Alfian Sa'at's poignant short story collection on the lives of the Malay community in Singapore.
The director Before his passing, the frontman of The NoNames – and, later, filmmaker – carved a name for himself through his thought-provoking examinations of identity and reality. Almost all his films premiered at the SGIFF, including 2014's Breaking the Ice, a documentary on local performance artist Jeremy Hiah.
The Pursuit of a Happy Human Life
Date TBA
What's it about In this bittersweet short, two best friends are torn apart when one of them learns she's moving overseas. The film then delves into the emotional, charting the remains of their time together and revealing the turmoil that bubbles beneath the surface – it'll strike a chord with anyone who's had to sacrifice a relationship in, well, the pursuit of a happy human life.
The director Her finesse for storytelling won Gladys Ng the award for Best Singapore Short Film at 2015's film festival with her short, My Father after Dinner – and she's making a return this year as part of a new initiative that showcases up-and-coming local directors.
SGIFF will be held at multiple venues, including Marina Bay Sands, Shaw Theatres Lido, The Arts House Screening Room and Objectifs Chapel Gallery. For screening information, visit their website.