The seven filmmakers of '7 Letters'
Seven homegrown filmmakers come together to weave tales inspired by our city and its people. We speak to them about their filmic tributes
The Big Apple has New York, I Love You, the City of Lights has Paris, Je T'aime, and the Japanese capital has Tokyo! Now, the Little Red Dot is joining their ranks with the short film anthology, 7 Letters.
Seven well-known local directors (Royston Tan, Boo Junfeng and Eric Khoo among them) are coming together to present as many short films about love, tradition, culture and identity in this modern metropolis. Oh, and don't forget that peculiarly Singaporean pastime: waxing nostalgic. (This is, after all, an SG50 project.) The directors tell us about their love letters to the city.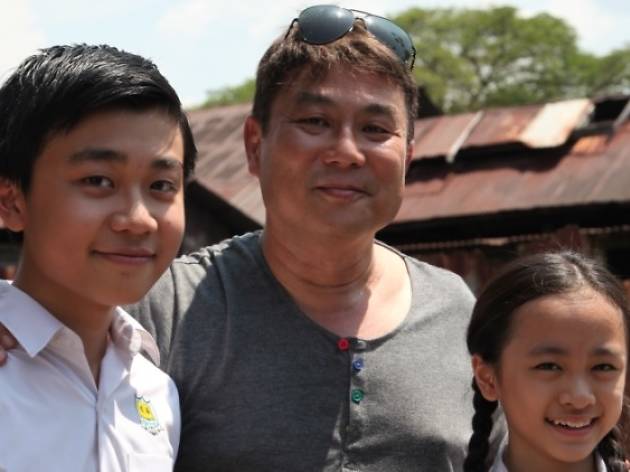 Jack Neo ('That Girl')
My short film is about two kampong children and their innocent tale of first love. The main theme is that we should appreciate people who give us happiness without expecting anything in return.
The most challenging aspect was the low production budget, as everything had to be kept simple. I also found it difficult to cast child actors who could speak Hokkien, as Singaporean kids don't know how to speak in dialect now. Finding someone who could speak and act was like finding treasure.
Fifty is a young age for a country. But for Singaporeans, to have a history of peace and stability hasn't been easy.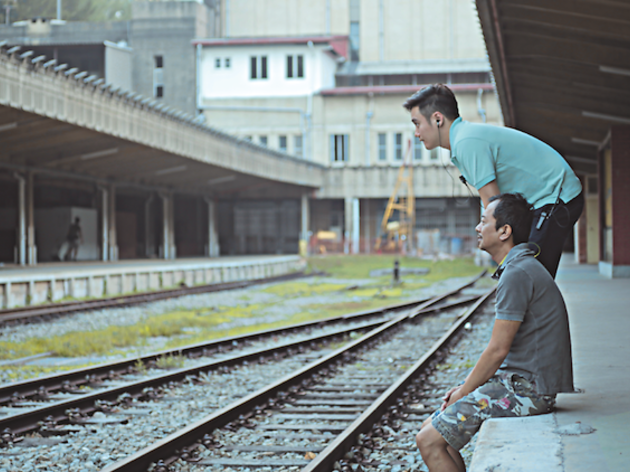 Boo Jun Feng ('Parting')
Singapore is and will always be home to me. We are a people who have forged an identity through very unique circumstances, and I think that gives us many interesting stories to tell.
My short film follows a man who returns to Singapore from Malaysia in search of a woman he used to love. It explores the changes that have taken place in Singapore over the years.
I was inspired by a trip I took with my parents to Edinburgh last year. They spent a year studying there, and hadn't been back in 31 years. We went looking for places they used to hang out at, and saw many buildings unchanged. I wondered how many places in Singapore have withstood the test of time.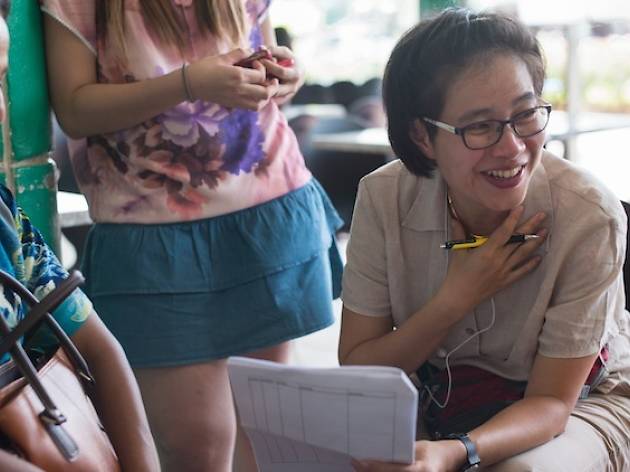 Tan Pin Pin ('Pineapple Town')
My short film is about a family looking for their roots: a mother goes on a road trip to find out more about her child. The film is about the legacy we leave for future generations, borne out of love.
This is my first drama. We focused on searching for the lead actress and spent a long time auditioning. Finding the right cast is 80 percent of the film done. One memorable experience would be how we were chasing the sun because we had to rush to wrap up filming before it set.
To me, what it means to be a Singaporean is to continue to discover ourselves through the growth of our country. I do hope that we can 'self-censor' less so our voices can be heard.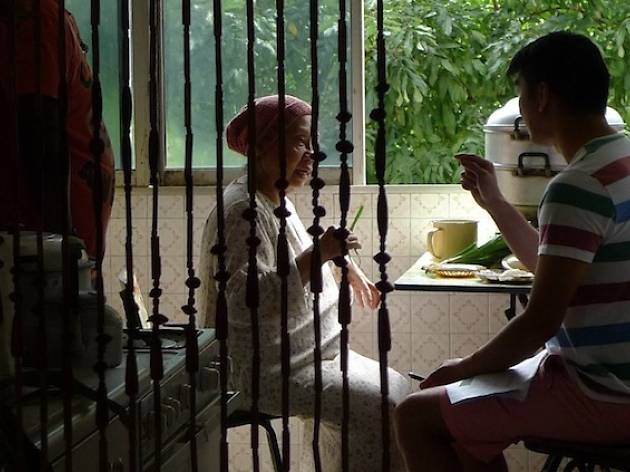 Royston Tan ('Bunga Sayang')
7 Letters was something born from the ground up – it began with the spark of an idea between the directors, which each of us then ran away with.
My short film is set in the '80s and revolves around neighbours who don't speak the same language, but communicate over their love for music. I wanted to capture the sounds of my childhood, too – one of it being Chinese opera.
We filmed at Tanglin Halt Block 79 – a first generation of HDB flats that will be demolished soon. One memorable moment was trying to bring a modern-day kid back to the '80s. We had to convince him that people at the time used soap as shampoo, and kids would squat by the drains and brush their teeth.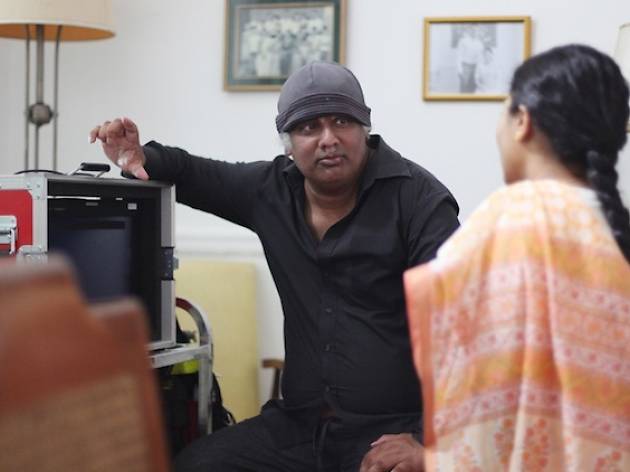 K Rajagopal ('The Flame')
I haven't made a film in ten years, so I was surprised they found me. It's very heartwarming to be a part of the 'fraternity' again. I'm 50 this year, so there's a connection to what I feel about SG50.
My short film is set in 1971, about an Indian family mulling over an offer of British citizenship. My short studies the notion of state and identity during Singapore's early years. It's a biographical account of a moment of my parent's life, a time when patriotism, loyalty and a sense of belonging collided between two generations of people.
My grandfather was also a catalyst – I love and hate him with the same intensity, but without him, the story would not function as well.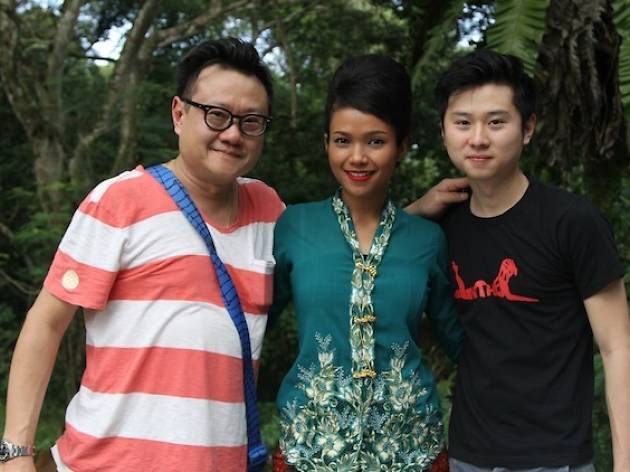 Eric Khoo ('Cinema')
Singapore and I are the same age and I hold dear the years we've shared together. I was exposed to a variety of cartoons as a kid – Japanese, American, British. I grew up on a diet of foreign culture and stayed smiling all the way as I always had that delicious plate of local food in front of me. Very inspiring, indeed.
My short film is a tribute to the pioneer generation of Singaporean filmmakers. It's about working towards something you believe in. And ultimately, it's about passion.
Our film industry used to be a huge, commercial one, and then it died. We're picking up the pieces and slowly getting that engine to run again. The beautiful thing is, we have a lot of young talent brewing here on this tiny island, and that's worth celebrating.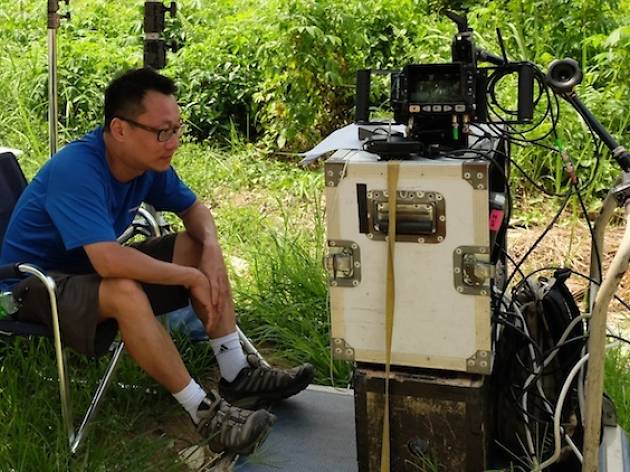 Kelvin Tong ('Grandma Positioning System')
'Tradition' is the central theme of my film. My story centres on Qing Ming (the tomb-sweeping festival) and how a grandma roots her family in tradition – sometimes even beyond the grave. Each year, my family and I visit my grandparents' graves in Malaysia. It's on these trips that I find myself thinking about what it really means to be a Singaporean.
Working in a small country like Singapore has made me aware of the need to speak to audiences beyond our shores and the importance of staying relevant to audiences at home. I think this tension is inherent to the mechanics of storytelling – how to be strangely new yet comfortingly familiar.