Interview: George Nemec
Natasha Hong learns more about the exotically named Becherovka, a herbal liqueur, from its brand ambassador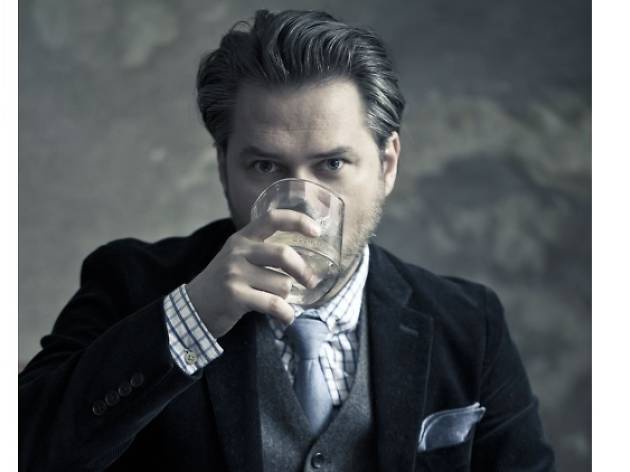 You know your gins from your vodkas, but do you know Becherovka? Say it with us: beh-heh-rov-ka. It's a herbal liqueur with roots in the 19th century – in what is today known as the Czech Republic – and the green bottled digestif is slowly finding its way into modern cocktails, partly thanks to its global brand ambassador, George Nemec.
Here in town to showcase the spirit of his homeland, Nemec promises a roaring good time at his guest bar shift with Alex Kratena, head barman of one of the world's best bars (The Artesian in London), at Manhattan's first anniversary.
For our readers uninitiated to Becherovka, what is it and how would you describe its taste?
Becherovka is a bitter liqueur first produced in 1807 in Carlsbad, a very old spa town in the Czech Republic. It's not overwhelmingly sweet, and is very nicely balanced with hints of cinnamon, dry orange, cloves, ginger and flowers of chamomile.
We're seeing it show up more often in cocktails. Why has it made its return?
Liqueurs are the oldest group of spirits in the history of drinking and spirit-making – need I say more? [Smiles] We're hearing more about liqueurs with rich histories, and bar communities around the world do like and tend towards historic ingredients.
What are the flavours that go with Becherovka, and those that don't play well with it?
Dark spirits go well with it. And gins, as they have some herbs and spices in common. Ingredients-wise, darker flavours like coffee, dark chocolate and vanilla, and herbs like basil, mint, coriander and lemongrass also work. Fruits like pear, apples, stone fruits like cherries, plums, peaches and apricots go well together too.
I think it'll be easier to start from the other end: what does not go well! Becherovka has a great and strong body, which doesn't do well when challenged by other strong and sharp flavours like chilli, earthy notes of cachaça, and French rums. But hey, in this modern culinary world, maybe the right technique, experience and balance will allow us to play and combine it with anything we want!
What made you decide to move from behind the bar to industry work?
I like challenges in my professional life, and after 17 years spent in all sorts of bars in different countries, working for Becherovka was the right challenge for me. I still can jump behind the bar if I want to – and I do these days, for guest shifts. I'm the very first international brand ambassador in the Becherovka's 200-year history, so you can imagine how strong and pleasant, and at the same time challenging this role is. I simply couldn't say no to this.
Tell us about your bar shift with Alex Kratena here at Manhattan.
We've done only seminars together and I have to say that this guy has got a sh*tload of energy hidden in his pockets! I would like people to see guest bartenders like us as normal human beings – not super stars or someone unreachable. We're the same as everyone else, with slightly different stories and experiences to bring to you. Whether you want to share those stories and experiences with us, that's up to you. But you can also expect loads of fun and awesome drinks for sure!