Reason #1 we love SG: the food is amazing
Yes, it's true, we really do love this place. Herewith, you'll find some of our favourite places around town and all the reasons why we think it's great to be here. It's time to fall in love with SG all over again...
Traditional dishes with a twist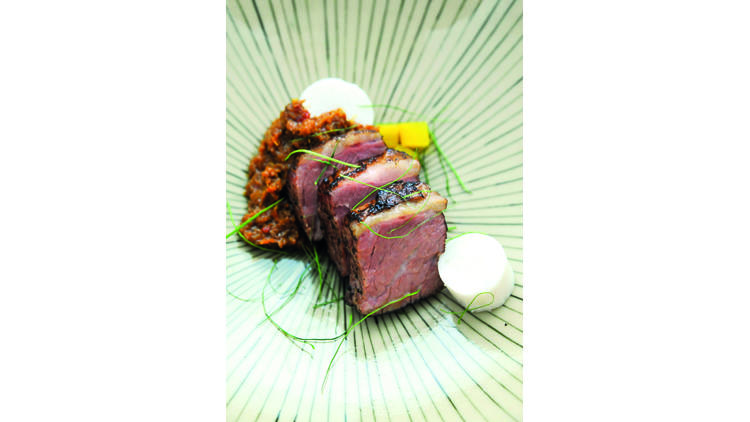 Where to start with Singapore's amazing food options? We certainly love the vast array of great local eats, but sometimes it's even better with a twist. We salute the creative and often daring chefs who come up with some truly exciting options. At Wild Rocket, chef Willin Low – who arguably coined the term Modern Singapore cuisine – is continuously playing with his menu; check out his current offerings such as salmon carpaccio and fried cargo rice donburi ($18) and beef short rib with smoked oyster milk and potato mash ($42). If time allows, shoot for the eight-course omakase chef's table menu ($118), featuring off-the-menu must-tries like laksa pesto risotto, crab ball with duck's egg yolk and Singapore fried noodle.
Cheap eats 24/7
When it comes to cheap food, we're totally spoiled for choice – there's a neighbourhood hawker centre or kopitiam just down the street no matter where you live on the island. What's more, many of them are open 24 hours, from touristy Lau Pa Sat downtown to heartland options like The Woodgrove Food Centre and Market (30 Woodlands Ave 1), which means you can get your grub on late into the night.

For individual dining spots, we're among the masses getting in a post-clubbing bite at Spize, the Makan Place, which has unbeatable cheese prata ($2.80) and Milo Dinosaurs ($3.20) and is the place to be seen after partying it up at Zouk.

We're also fans of the all-night dim sum available at Wen Dao Shi in seedy Geylang. Service here is spotty, but worth enduring for the fragrant lotus leaf rice ($3.50), century egg porridge ($3), and various Chinese buns, dumplings, and rice rolls ($2.50-$6). 126 Sims Ave (6746 4757). Daily 24 hours.
Fine dining galore
If there's any doubt that Singapore has one of the top restaurant scenes in the world, just ask any of the many Michelin-starred chefs who have set up shop here. Nearly every month it seems like there's a celebrity chef making waves somewhere in town. Though we're sometimes skeptical about how active these international chefs are in their local branches, we love the fact that a number of top chefs reside in Singapore and maintain a visible presence in their kitchens.
Singapore's a proud home base for a number of restaurants on the Asia's 50 Best lists, including progressive cuisine Tippling Club helmed by Aussie chef Ryan Clift serving seven and 12-course extravaganzas ($160-$265) in an industrial chic dining room and upstairs private dining room, Bin 38, that too houses an R&D test kitchen and cocktail bar. Discerning diners on a budget should shoot for the more affordable two ($42) and three-course ($57) lunch menus, and stellar cocktails shaked up by Czech-import Kamil Foltan at the bar.
We're also proud to claim top local chef André Chiang as one of our own, with Restaurant André, often named as one the best restaurants in the world.
Durian in all forms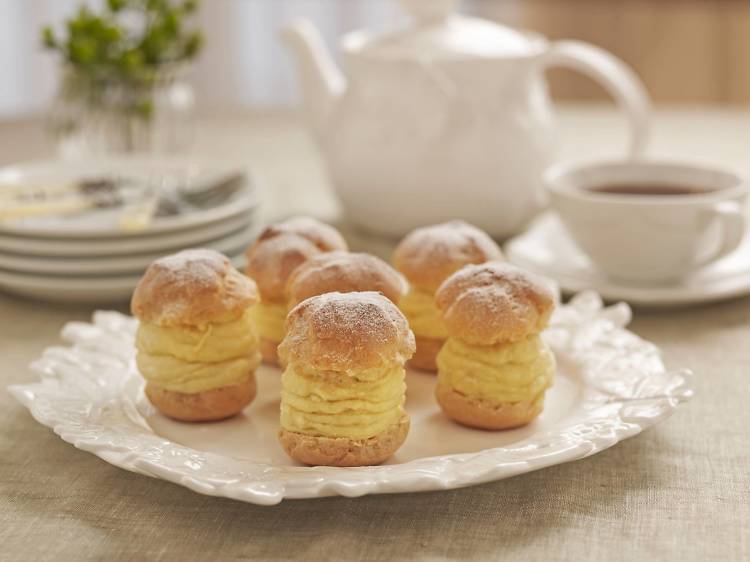 Okay, while we're not all fans of the 'king of fruits', we're always tickled by the extremes to which the, er, fragrant, spiky fruit is taken here (from die-hard reverence to being one of the banned substances on the MRT). What's more, it's available in pretty much any form you can think of.
Such as at the long-standing durian puff specialist Puteri Mas (475 Joo Chiat Rd, 6344 8629), which flies off the shelves at minimum orders of 20 ($11.80) to the selection at Goodwood Park Hotel, which offers durian puffs ($20.35/six) , ice cream ($18/tub) and, of course, mooncakes during the annual Mid-Autumn festival rush.

Other solid options include Udders, whose ice cream varieties include the super-strength Mao Shan Wang durian ($5.40/scoop) and D24 durian ($3.40/scoop). Six outlets including 155 Thomson Rd (6254 6629). Sun-Thu noon to 11pm; Fri & Sat noon-midnight.

One of the stranger variations we've come across is the durian brûlée ($3.50) at hawker stall Pepper Bowl, which has a strong durian taste with a creamy panna cotta-like texture, and sees return customers ordering multiple tubs for takeaway. Stall #02-102 Amoy Street Hawker Centre.
A bit of spice
Singapore's a spicy little place, particularly when it comes to certain foods – since it's always pretty hot, it's good to sweat it out over a spicy meal once in a while.

By far one of the spiciest options we've discovered are the buffalo wings ($35.50) from the newly-relocated Sunset Grill & Bar, which previously soared to a searing level 35. They've since simplified their ratings to a scale of ten, which is still off regular charts.

You can also choose your spiciness levels at Lagnaa Barefoot Dining – we recommend their fish curry ($15), which can go up to six levels of spiciness. 6 Upper Dickson Rd (6296 1215). Daily 11.30am-10.30pm.

We were also given a spicy challenge at new kid on the block Immigrants: The Singapore Gastrobar, whose potent squid bombs ($14) are stuffed with two different chillies.
Trendy tapas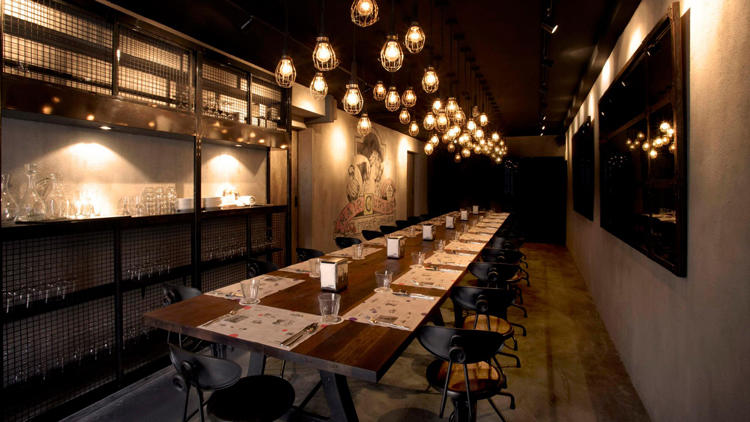 There's no denying that tapas-style eateries are becoming a huge trend around the city, and while some of the newer contenders haven't quite hit the mark...

We still love going for a casual bite at stalwarts like Esquina and Sabio.

We're happy to see that the small plates philosophy has gone beyond Spanish cuisine, with local chefs putting in excellent efforts as well.

The Disgruntled Chef has been one of our favourites since it opened; the always welcoming (and not-so disgruntled) chef Daniel Sia has recently updated his menu, which includes crowd-pleasers like the cumin and chilli powder-dusted lamb shortribs ($18), as well as a range of brunch items.

We're also looking forward to more the globally-influenced menu at Lolla which includes original creations like the rich sea urchin pudding ($19).
Unique eating experiences
Given that eating is more or less a national pastime here, it's no surprise that we're always looking for new food experiences to try; fortunately, there are always plenty of exciting concepts popping up.
Though they got to a rocky start with their relationship with the local population, the annual outdoor dining experience, Diner en Blanc showed that there's clearly a demand for such events; booking out its seats well before enthusiastic diners show up in white.

Pop-ups, too, are fast gaining street cred in our city, as evidenced by In & Out Burger's brief appearance at Golden Grill back in July last year, which sold out in 23 minutes.

The recently-launched Gastrogig (www.gastrogig.com; tickets range from $187-$247), is an ongoing pop-up event, featuring celebrity chefs whipping up multi-course dinners around town.