Forget sake, wine pairs well with Japanese food too
Wines make their tannins felt with Japanese cuisine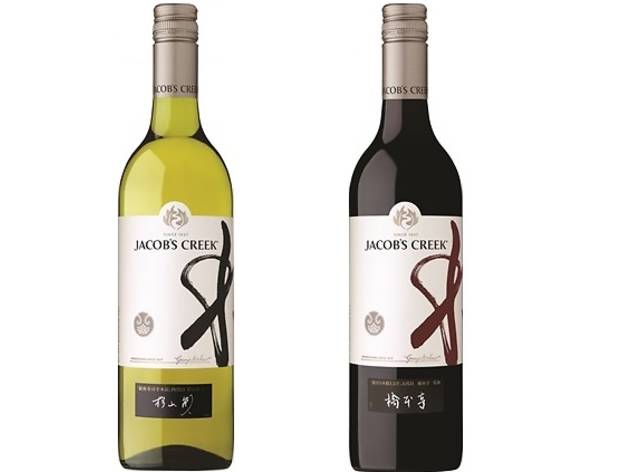 Jacob's Creek
On the wine-making end, Jacob's Creek recently launched its WAH Red and White labels at a clutch of Japanese restaurants locally. Yes, vineyards are constantly pushing out newer and newer bottlings every year to entice you to drink more of the stuff, but this one's earned a little flavour expertise and a nod from two Japanese master chefs.
For this blend, the brand invited fourth-gen Japanese sushi chef Mamoru Sugiyama of Ginza's Sushi Kou and chef Toru Hashimoto, the fifth generation owner of Kappo Nihonbashi Toyoda to the Barossa Valley to lend Jacob's Creek's winemakers their tastebuds. The chefs prepared a slew of fresh sushi for their 10-hour sessions, tasting and sipping different formulations of red and white blends before arriving at the finished product.
WAH White 2013 helped on by Sugiyama is a softer mix of chardonnay, pinot grigio and a touch of sauvignon blanc, and enhances dashi and soy sauce well – we particularly loved the depth it added to a lobe of uni, and robust sashimi like salmon and tuna. The red blend of grenache, pinot noir, sangiovese and mataro grapes created in collaboration with Hashimoto adds richness to wagyu, teriyaki and yakitori sticks.
Sound good? Fortunately for you, these wines are now available at local Japanese restaurants. Have it with the yakitori at Otowa ($78/bottle), or omakase at Sushi Kou ($15/glass, $70/bottle), e.pachi ($70/bottle) and Tatsu ($55/bottle promo price).