Depend GelLack
DIY manicure kit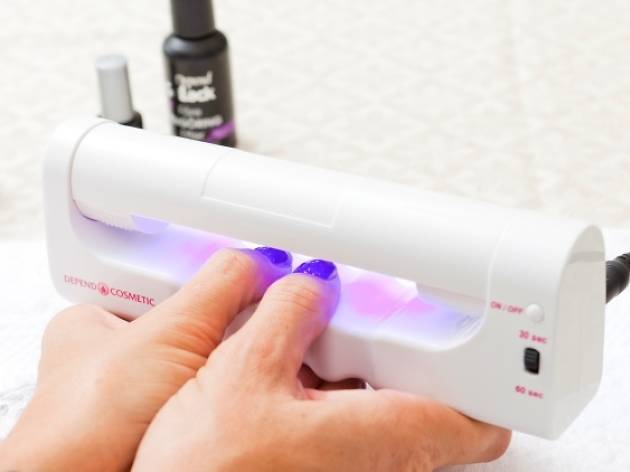 Fans of gel manicures, we've got good news for you. Forget about forking out cash for your monthly nail makeovers – with the local debut of Swedish cosmetic brand Depend and its GelLack system, you can do it yourself while lazing on the couch in your PJs. First, you'll need to get your hands on the Obligatory Start Kit ($99), which comes with a before/after cleanser, base and top coats, an LED lamp, a wooden cuticle stick and a nail file. Then there's GelLack Colour ($13.50 each) in shades like red, nude and all kinds of glittery goodness – each bottle, however, is sold separately, and about half the size of most other brands. When you get tired of your chosen colour, the Remover Oil ($6.90) works better than traditional methods. All you have to do is massage a dollop onto the base and sides of your nails, soak them in warm water for a few minutes, and peel the polish off with the cuticle stick.
Our thoughts The process was way easier than expected. We've always struggled with accidental smudges or scratches on regular polish, and we've never been big on splurging on monthly gel manicures, so this was a dream come true. You pay a hefty price for all three components, but we reckon it's a long-term investment for those who don't fancy the hassle of trudging to the nail salon to remove the polish or trying to scrape it off yourself with acetone. It was basically a standard base-colour-top application, with a quick 30 seconds under the LED lamp after each coat and a swipe of the cleanser before and after. Less than 30 minutes later, we were admiring our glossy nails. And they were indestructible, as they should be – not even a tussle with a zipper could scratch the shine.
Available at Watsons stores.