Top beauty tips by Rebecca Lim
The SK-II ambassador shares a few pointers on how to get that glowing visage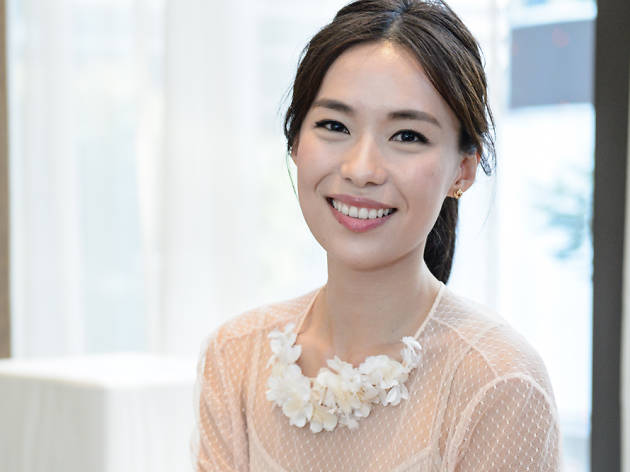 Rebecca Lim is no stranger to both the big and small screens – the 29-year-old Singaporean actress has been seen in television shows such as The Dream Makers and will deepen her foray into film with upcoming Singapore-US-Philippines collaboration 100 Yards. But besides her acting chops, what really catches our attention is the starlet's ever-radiant complexion. Steal these tips so that you'll look flawless in a close-up, too.
[Pick up more tips at the SK-II Dream Park from July 21 to 27.]
Establish a solid skincare regime
On the age-old debate of skincare versus makeup in the quest for beauty, Lim is a fan of the former: 'I believe we should build a good base before applying makeup.' Her morning regime consists of cleansing then lathering on lotion and toner, while her night regime has even more steps: 'To give my skin a boost after it's been dried out through the day, I apply a few drops of SK-II's Facial Treatment Oil for hydration, the Facial Treatment Essence for an added glow, then the R.N.A. POWER Essence for a firmer skin texture. And I finish off with moisturiser.'
Try The SK-II Facial Treatment Essence, which contains over 90 percent of Pitera (a clear liquid, formulated by SK-II scientists, that's rich in vitamins, minerals and amino acids). The skincare brand claims the ingredient improves skin from within by moderating the skin surface renewal cycle. Lim herself has been using the Facial Treatment Essence for six years, and considers it a summer essential. Plus, it keeps your complexion moisturised and supple, making it a breeze to apply makeup after.
Protect your skin from the elements
'Protection from the sun is essential for me. As an actress, I'm always under the sun during outdoor shoots, so I always make sure that I've applied sunblock beforehand,' says Lim. She even carries around a UV Cut cardigan from Uniqlo to throw on as a shield against those harmful ultraviolet rays when she drives or strolls around town.
Try The SK-II Facial Treatment UV Protection (SPF25) PA++. Keep any spots or dullness at bay with this protective day lotion. The sunblock's light and non-greasy formula will have you reaching out for it from your beauty cabinet every day.
Drink up
You've probably heard the old adage that everyone needs at least eight glasses of water a day. And Lim agrees, 'In Singapore's tropical weather, you should always keep a bottle of water nearby and keep yourself hydrated!'
Try The SK-II Mid-Day Miracle Essence. It's not just you who needs to stay hydrated – your skin does, too. Lim swears by this spray, which penetrates through makeup to lock in skin moisture. Spritz it on to freshen up quickly, or even pack it in your luggage – this is Lim's holy grail in dry airplane cabins or while travelling.
Indulge yourself on occasion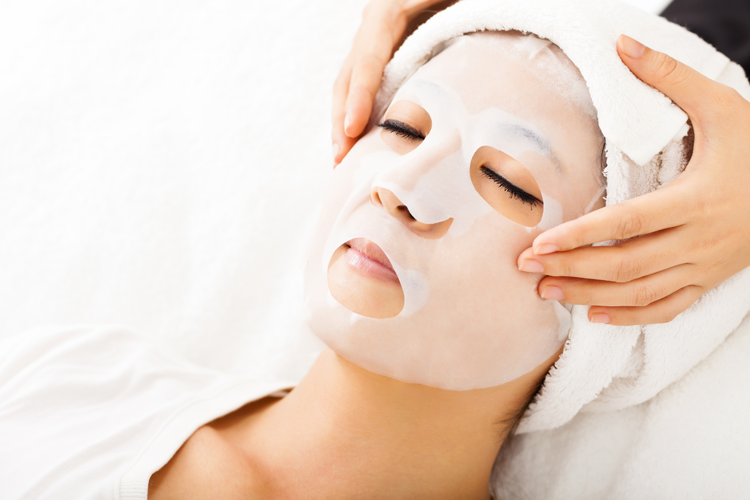 Treat yo' self! Whether it's for a special event or a random spot of me-time, it's key to give your skin a treat once in a while. The actress tries to go for facials every month if her schedule allows it, and, on occasion, takes the au naturel route by letting her skin breathe free, without makeup.
Try The SK-II Facial Treatment Mask. When she wants to look extra fabulous for events, Lim says, 'I like to pamper my skin with the SK-II Facial Treatment Mask. It's generously soaked with Pitera, which keeps my skin clear and smooth.' Take a leaf from her and plaster on for that camera-worthy radiance.
Rebecca Lim's tips were brought to you as part of SK-II's #changedestiny campaign, which empowers women of all ages to change their destinies and pursue their dreams.
Just like how you can take control of your skin's destiny, you too can reignite those childhood dreams you've always wanted to realise. For a start, head down to the SK-II Dream Park event from July 21 to 27 to be inspired to #dreamagain. For more information, check this out.