Interview: Doug McKeag
A pared-down 'Jack and the Beanstalk' with live music that puts a dark twist to a familiar children's fable? We find out more from the artistic producer of Dandi Productions, the company behind the show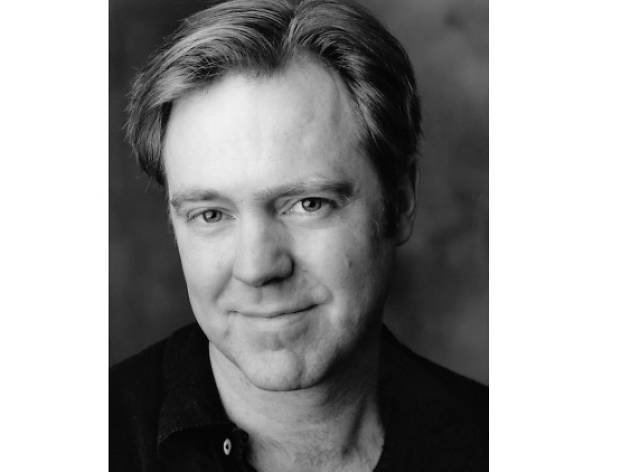 'We scripted the comedy to appeal to parents, grandparents, ten-year-olds and three-year-olds'
It's not the fairy tale as you remember it.
This Jack and the Beanstalk, performed by the Singapore Symphony Orchestra, is not exactly the sanitised version you read as a child. It's based on a Roald Dahl – yes, he of weird and wacky imagination – poem in Revolting Rhymes. The anthology satirises popular fairy tales, like Cinderella, whose endings are less happily-ever-after and more what-the-hell-did-I-just-read. Jack's mum, for instance, is a foul-mouthed hag who has no qualms sacrificing her son for gain.
But don't worry – you'll still recognise this story.
There's a prologue to bring the audience up to speed. Doug McKeag explains, 'It's essential, we felt, for the children to understand a bit about the original tale of Jack and the Beanstalk before we present Dahl's rather twisted version.'
There's a 60ft beanstalk in it.
Imagine the stage of the Victoria Concert Hall partitioned off to fit the entire orchestra and cast. Now, throw in four actors in multiple roles, manoeuvring puppets and costume changes, plus a 60ft beanstalk that 'grows' from the stage to the ceiling. Your kids will go nuts.
It's not just for the young 'uns.
McKeag lets on that in addition to introducing children to live orchestral music, this production also combines live puppetry and traditional forms of comedy – commedia dell'arte (traditional Italian comedy), pantomime and vaudeville all feature.

'We scripted the comedy to appeal to parents, grandparents, ten-year-olds and three-year-olds,' he recalls. 'Our giant is a little scary, too, because we want the children to have the complete Jack in the Beanstalk experience: a lot of laughs, and a few thrills thrown in.'
The music in the production flows with the action.

'Georgs Pelécis has created a spirited romp of a score. It transports its audience to the market, to a magic show, to the beanstalk sprouting, to the giant's lair high above the clouds and everywhere in between. The score compliments the action and certainly helps to create the laughs!' says McKeag.
It's still kid-friendly, although adults will be able to appreciate the humour, too.
McKeag explains, 'Roald Dahl is famous for his creations of bizarre entertainment for children. His Matilda, now on Broadway, is a great example. Very dark in some places, very adult, but also solidly created for children. There are jokes and situations in our production of Beanstalk that kids will laugh at, that adults just don't laugh at anymore. The audience will come away with an appreciation of the fascinating sense of Dahl's humour, his irreverence, and his fearless desire to shake up the realities that children are taught.'
McKeag believes in laughter.
'I like to think I'm keeping alive forms of stage comedy that harken back 100 years, and exposing that to the audience of the future. When I work for young audiences, I believe it is important to teach them old ways to laugh. And when children laugh, well, for me there's no feeling better than that!'