Heads up! We're working hard to be accurate – but these are unusual times, so please always check before heading out.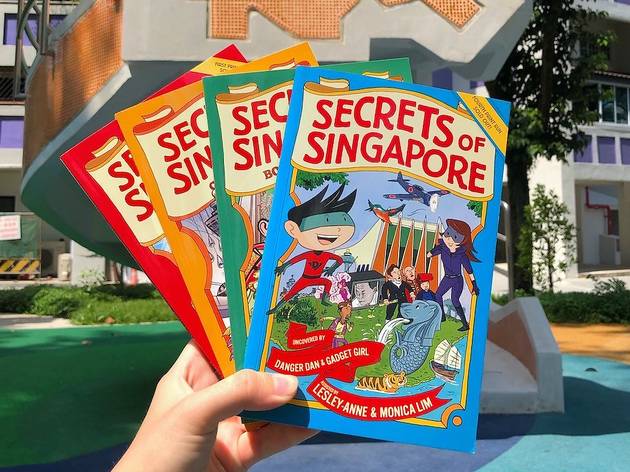 The best books for kids by local authors
These children's picture books, early readers and teen fiction from Singapore deserve more attention
From a big friendly giant (aka BFG) and a boy wizard to a mischievous bunny and a tiger who came to tea, children's books run a gamut of topics, genres and characters that are both imaginative and compelling, especially for the young bookworms. Books have contributed to the vivid imaginary landscapes of our childhoods, and continue to do so with younger generations. Beyond the usual suspects, there are other titles that pique the interest of tots, tykes and teens, and these include those written and illustrated by Singaporeans. Let your little readers find wonder and magic from these children's books about Singapore and beyond.
RECOMMENDED: The best online edutainment for kids in Singapore and bookstores that deliver to your doorstep in Singapore
Picture books for three years old and above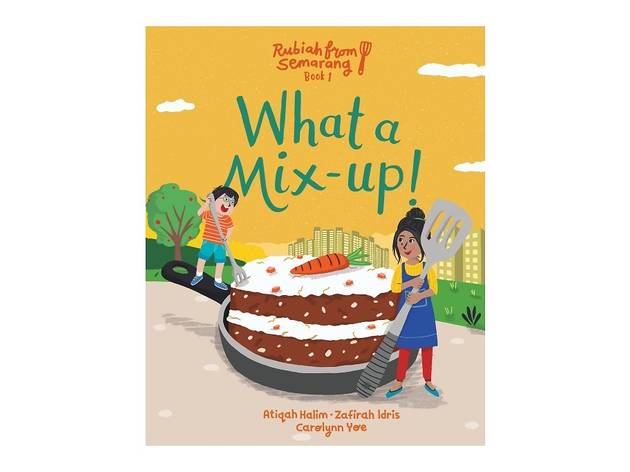 Photograph: Epigram Books
Rubiah from Semarang series
By Atiqah Halim, Zafirah Idris and Carolynn Yoe
The vibrant pages of this kids' series follow the titular character as she leaves home in Semarang to become a domestic helper in Singapore. Along the way, she meets colourful characters who help her navigate through her new journey while overcoming her fears and cultural exchange. The series aims to foster empathy in kids, especially towards helpers.
Rubiah from Semarang ($14.90) is available to purchase from Epigram Books.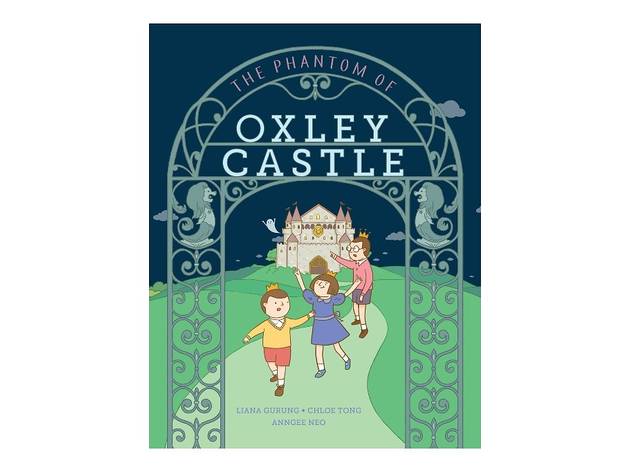 Photograph: Epigram Books
The Phantom of Oxley Castle
By Liana Gurung, Chloe Tong, and Ann Gee Neo
Three young royalties decide to put their detective hats on when they hear a strange ghostly noise echoing from the dungeon of their 38-room castle. The picture book created a whole lotta buzz when it was first launched in 2017. Many were quick to point out the similarities between the book and the 38 Oxley Road saga involving the Lee family. A parody or a kids' fantasy, The Phantom of Oxley Castle is definitely not your average children's book.
The Phantom of Oxley Castle ($16.90) is available to purchase from Epigram Books.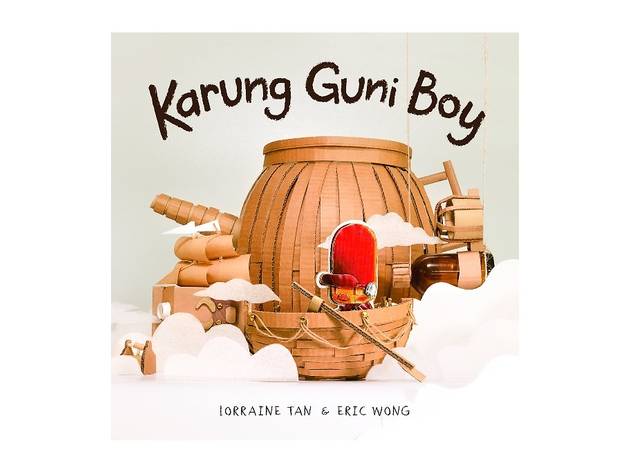 Photograph: Epigram Books
By Lorraine Tan and Eric Wong
With the power of imagination, Ming transforms unwanted items collected from his neighbors into innovative creations including a machine that could help him and his neighbours whenever they need an extra hand. This heart-warming story teaches the little ones to care for the world and the people around them. After all, charity starts at home.
Karung Guni Boy ($14.90) is available to purchase from Epigram Books.
Early readers for seven years old and above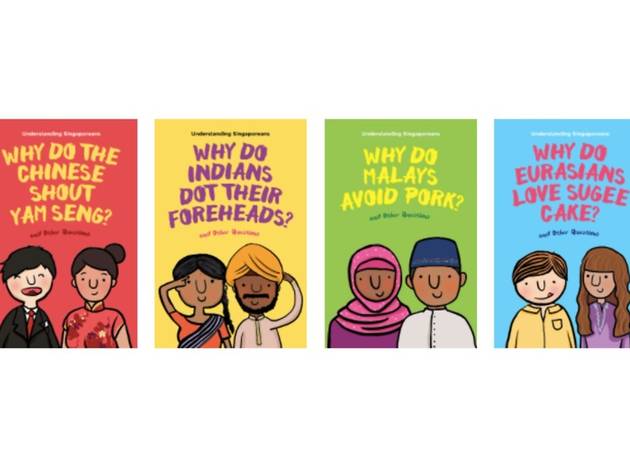 Photograph: Epigram Books
Understanding Singaporeans series
By Edmund Wee
Kids say the darndest things, and at times, ask awkward questions. This 2018 Singapore Book Awards-winning series answers questions about Singapore's cultural diversity that the young curious minds might have such as "why do the Chinese shout Yam Seng?", "why do Indians dot their foreheads?", "why do Malays avoid pork?", and "why do Eurasians love sugee cake?"
"We made sure to run through the books' content through various focus groups sourced from representative ethnic communities and associations to ensure that any sensitivities are adequately addressed," states Epigram Books, prior to the books' release.
Understanding Singaporeans ($12.90) is available to purchase from Epigram Books.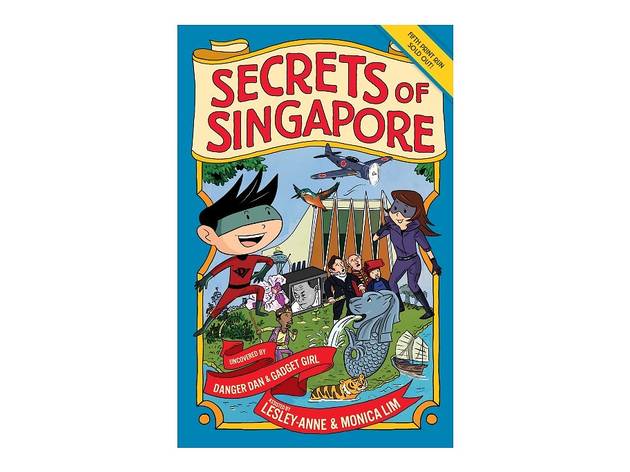 Photograph: Epigram Books
Secrets of Singapore series
By Monica Lim, Lesley-Anne Tan and James Tan
One for the history buffs including the young and the young at heart, this series takes readers on an adventure with the superhero duo Danger Dan and Gadget Girl to uncover the nation's past, from Sang Nila Utama's arrival in 1299 to Singapore's independence in 1965. It also goes beyond the school textbooks by covering everything from history to politics, as well as transport, education and food, with interesting commentaries and attention-grabbing illustrations.
Secrets of Singapore ($14.90) is available to purchase from Epigram Books.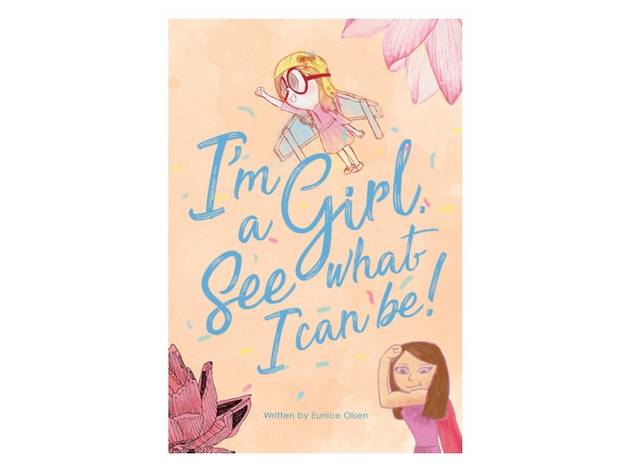 Photograph: Eunice Olsen Media
I'm a Girl. See what I can be!
By Eunice Olsen
More than a familiar face on TV, Eunice Olsen is also the girl boss behind this series of poems. Inspired by the interviews she has done on her International Emmy-nominated series WomenTalk, the children's book celebrates the girl power of 10 strong and courageous women from Singapore, the Philippines, Nepal and Thailand, including Lek who runs an elephant sanctuary in Chiang Mai, and Lily Goh who advocates on behalf of the deaf community in Singapore.
I'm a Girl. See what I can be! ($18.60) is available to purchase from Eunice Olsen Media.
Teen fiction for eleven years old and above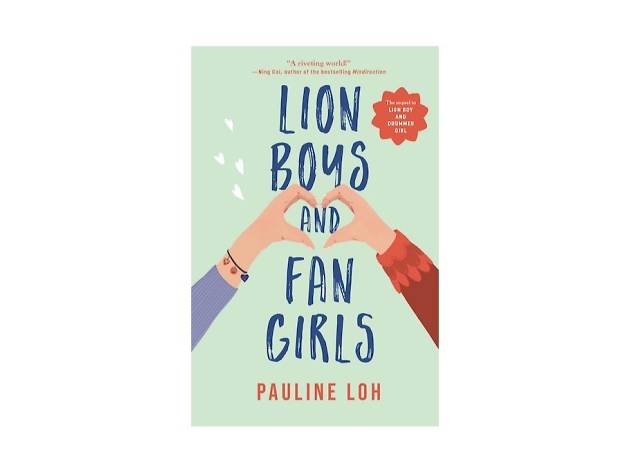 Photograph: Epigram Books
By Pauline Loh
If you've read Lion Boy and Drummer Girl which reimagines the traditional art of lion dance as a pop sensation, you'd want to get your hands on this follow-up. The sequel starts with two lion dance group members swearing off dating only to find themselves in a pickle when they meet a couple of strange girls. From cyberbullying to garbage bombing, it's troubled times ahead for this pair as they deal with an anti-fan while trying to remain the pride of lion dance in the Lion City. Will they ever catch a break?
Lion Boys and Fan Girls ($16.90) is available to purchase from Epigram Books.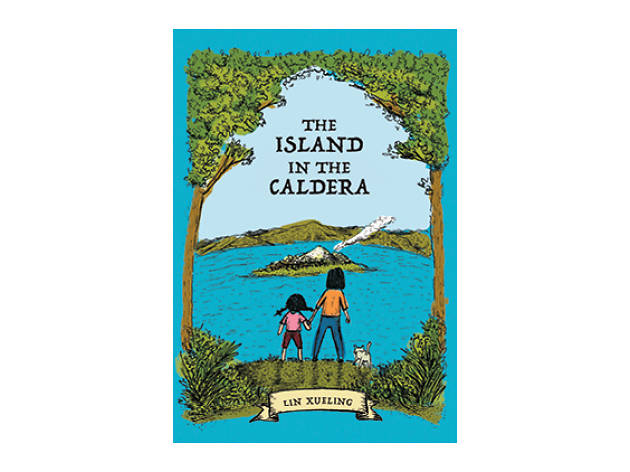 Photograph: Math Paper Press
The Island in the Caldera
By Lin Xueling
What started as a series of short stories Lin Xueling wrote to amuse and distract the young children she reads to every week at Kidsread, a National Library Board volunteer reading programme, has become an adventurous page-turner for kids aged 11 and above. A first of a trilogy, The Island in the Caldera is set in Asia based on a conflation of several real-life volcanic lakes in this region. It trails after sisters Min Rui and Chloe who embark on a perilous journey home through the strange island, facing tree dragons and stinky giants while battling hunger and fatigue along the way.
The Island in the Caldera ($12) is available to purchase from Localbooks.sg.