Interview: Annette Lee
Known as the hilarious Sue-Ann from SGAG, Annette Lee sheds her alter ego to chat about her music career and her debut EP, 'All Our Achilles Heels'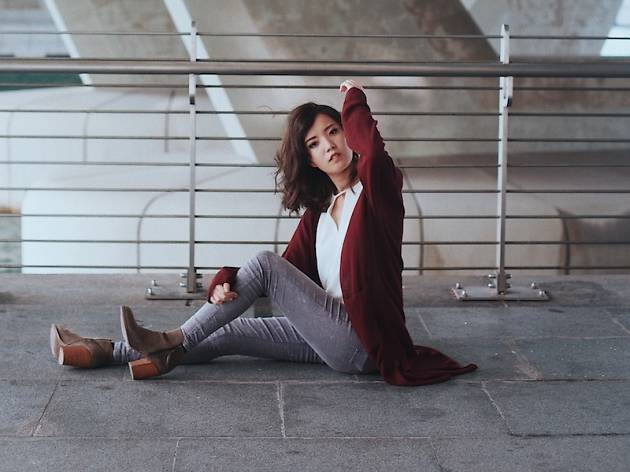 Even if you don't know her, you've probably seen her around (especially on social media) – as the bespectacled character Sue-Ann for SGAG. But there are more reasons to add funny girl Annette Lee onto your girl crush list: she sings, too. Dropping her last name to perform as ANNETTE, we chat with the up-and-coming singer-songwriter to get to know her a little better.
How did your passion for music come about?
I've always been surrounded by music growing up. My dad would often play music in the house. But I think my passion really began with writing before music, though. I've always loved writing but I often think in images as I write. So I started adding illustrations to my writings and at 12 years old, I bought my first guitar and taught myself to sing and play all my favourite songs. Eventually, as I got better at it, I started to add music to my writings and created my own songs.
What were the inspirations behind your debut EP, All Our Achilles Heels?
The EP was inspired by my fascination with the human condition. Over time I've found that what really gives our humanity away is our weakness and imperfection. Most of the songs were birthed from my personal experience: from trying to cope with anxiety to trying to describe joy that I find unexplainable.
"Fun fact: her full name is actually 'Sue-Ann Soh', which is meant to sound like so-and-so"
Could you explain a little bit more about the EP's title?
All Our Achilles Heels is part of a lyric from the EP's debut single, Ready for a Savior. There's a line that goes: 'Wonderboy or Man Of Steel, we all have our own Achilles Heels'. I found that the phrase encapsulated the concept of the EP very well – that sometimes we might think we're superhuman, but we're actually full of imperfections. But as sad as it kinda sounds, the record is actually about learning to embrace these weaknesses and through that, find a genuine way to live and love.
Who are your biggest music influences?
Brooke Fraser, Coldplay, and For King And Country. I always have some "music of the moment" that changes all the time, though. It helps for fresh inspiration when I write new songs. I've recently been into some Korean hip-hop stuff, too.
What else is in store for your music career?
I was really blessed to get to work with incredible producers, Scott and Ed Cash, in Nashville. They really helped make the songs unique by fusing both live and electronic instruments, and my hope for the future is to go back and work on a full-length album. I also just released my first music video for the debut Single 'Ready For A Savior'. Currently I'm working on the next two music videos and an EP launch in November.
Everybody knows you as your alter ego – Sue-Ann from SGAG. How did she come about?
Aiyah not everybody know lah! As for how Sue-Ann came about... The only way I could get started on making videos on SGAG was by being active in every aspect of the filmmaking process, which includes acting. Fun fact: her full name is actually 'Sue-Ann Soh', which is meant to sound like so-and-so.
'All Our Achilles Heels' is available on Spotify and Apple Music. Catch ANNETTE perform her debut EP at Canvas on Nov 4. Get your tickets here. Follow her on Instagram handle @annetterochellelee.