Interview: David Choi
Ong Huiqi chats with the musician about youtube, making music and his latest album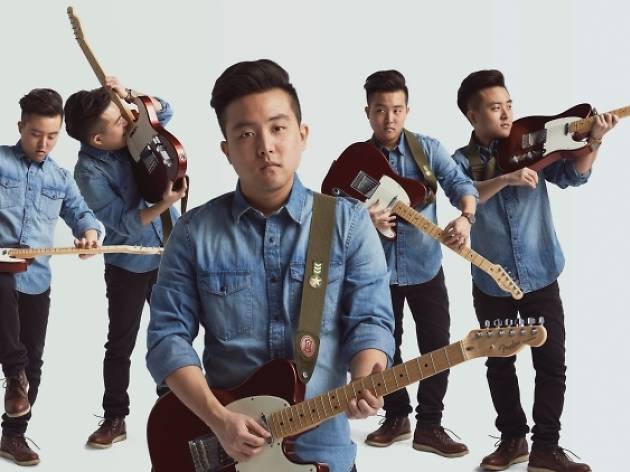 The YouTube sensation is back. With almost one million subscribers on YouTube and four albums under his belt, David Choi recently dropped his newest album – the self-written, self-produced Stories of Yous' and Me. The affable songwriter chats with Ong Huiqi about his music, the perils of the entertainment industry and his grammatically incorrect album title.
What's the meaning behind your new album title?
It's an album about you and me. When I look at the title, I think of the person associated with each song. 'You and Me' sounds more personal than 'Stories of Us' so I chose that and put that apostrophe in it just to piss off all the grammar Nazis [laughs]. It's my album! I should have just made complete grammatical errors in here.
What was different in the process of creating this album as compared to the previous three?
This one is a lot more mature-sounding, more true lyrical content. On previous albums I played pretty much everything. I can play decently, but for this one I had people who were really good at what they play, which made things somewhat easier.
You've been on YouTube for almost ten years now. How do you keep yourself going?
I slowed down a lot. YouTube has now gone from something that was very routine to something I do when I feel like it. It's not a great thing, when it comes to building an audience. You do see it in your audience size – it definitely goes down, but I am enjoying this ride. It's more important that I don't go crazy and feel pressured, especially with something that's creative. I don't want to force anything.
You once said there was a period of time where the politics of the music industry got to you and it was difficult to keep making music. How did you pull yourself out of the funk?
You just stop talking to people and lock yourself in your house. I like having friends outside of entertainment. It keeps me out of this bubble. Honestly, I'd rather hang out with my friends that aren't famous.
How do you strike a balance between covers and original music?
I kind of feel it out. If I want to do a cover, I do it. Right now I really like Sam Smith. For the most part, people come to my channels to see my original stuff, so as a musician it makes me feel good. I also like covering older songs.
You've had quite a few collaborations. Who else would you like to work with?
I collaborate with people that I respect. I like Babyface, Stevie Wonder and John Mayer. John Mayer would be cool to jam with.
You're very visible on social media. Is it important to you to keep this social media presence going?
I really like social media because it's a really great way to connect and for me to feel – it feels weird for me to say that I feel more human, because it's a screen. But it's cool to see people rally behind or disagree with something I have to say. It's a really interesting thing, sociologically.
Where would you be now if there hadn't been YouTube?
I'd be writing and producing. If I weren't in music, I'd be in the tech industry. I like start-up companies, and building things where people connect all over the world.
You've toured a lot over the past few years – what has been the most memorable moment so far?
On this tour, every time I played 'By My Side', I brought out a couple. One show in particular was really cute. I asked if anyone was on a first date and somebody actually raised their hand. It was really funny because I was like, 'Are you gonna dance on stage?' They were super awkward in front of everyone, and they didn't really know where to put their hands.