Interview: Foster the People
American indie-pop outfit Foster the People's keyboardist Isom Innis talks about the band's return to Singapore and hip-hop music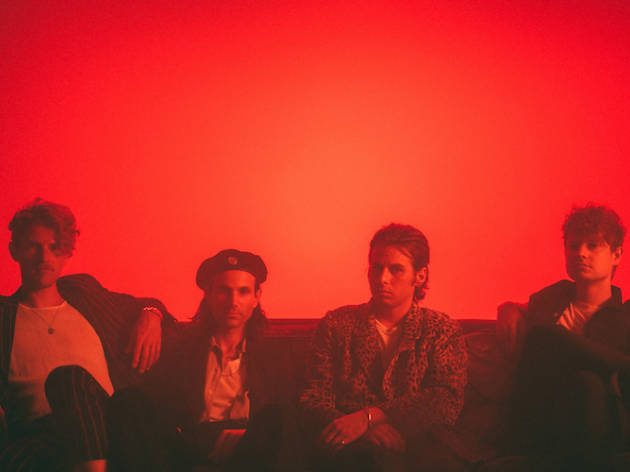 The last time Foster the People were here, it was in 2012 at Fort Canning Park – the crowd danced and jammed to hits from the band's bold debut album Torches. And for the fans, it was a delightful night to remember forever. Now, the American indie-pop four-piece are back to do it all over again.
Armed with their latest studio offering Sacred Hearts Club that was released last July, the band's set to storm the stage with more anthems including the dance-pop smash Sit Next to Me. Before the band hits up Zepp@BigBox on January 30, we pick the brain of the group's keyboardist Isom Innis on what's it like being on tour and his thoughts on hip-hop music.
It was almost five years ago since you last played in Singapore. How excited are you to be back?
I'm very excited to be back in Singapore.
Did you have any fond memories of the city the last time you guys were here?
You know, it was my first time in Singapore during the last trip and unfortunately, I got very sick before coming. So I ended up just staying in my room trying to recover while the rest of the guys went to the infinity pool at Marina Bay Sands. I was really jealous looking at the photos. I'm excited to get out and explore this time around.
Singapore seems like the last stop for your Sacred Hearts Club tour in Asia. Are you guys planning on visiting certain attractions here once you're done with the show?
I definitely want to revisit the infinity pool and maybe also get into some sort of adventure.
What are your plans after the tour ends?
We have a festival tour coming up in the US and hopefully, we'll get back in the studio at some point after all of that.
"Hip-hop is the most fearless genre"
You've been touring non-stop for a while. Over the years, does it get easier or do you still get homesick from time to time?
It's a dream to get to travel to Asia and across the world to play music. Whenever we play a new place far from home it's always a rush, getting to experience new cultures and get inspiration. We've had a bit of a break for the holidays, so we're feeling refreshed and ready to charge.
How would you usually deal with being homesick?
I try not to think about it and focus on the show. The energy from the crowd propels you forward.
Let's talk about the album for second. It's a pretty adventurous one and obviously, the sound on Sacred Hearts Club differs greatly from the debut album. Tracks that really caught my attention were the hip-hop-influenced ones such as Loyal like Sid and Nancy and Harden the Paint. What was it like exploring that side of music production?
Hip-hop is the most fearless genre. It refuses to be characterised by pulling in so much influence from different eras of music from kraughtrock, soul, post punk and psychedelic '60s. There's no formula – just endless experimentation and that really inspired us while making this record.
Do you have any favourite hip-hop artists then?
So many. While making Sacred Hearts Club we were listening to a lot of J Dilla and A Tribe Called Quest.
Last question, what can fans expect from Foster the People at the concert on January 30?
They'd get to hear Sacred Hearts Club live for the very first time.