Interview: Gareth Fernandez
In between laughs, dapper up-and-comer Gareth Fernandez tells Benita Lee about his penchant for soul, pop and anything groovy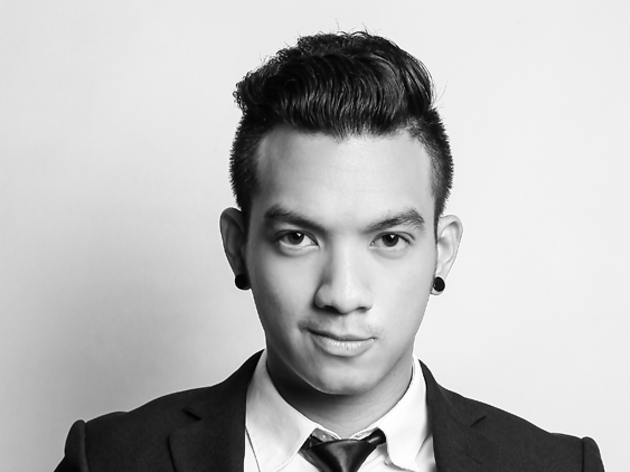 Gareth Fernandez is a man of soul. At 24, he exudes the suave sensibilities of an old school R&B charmer, never mind the fact that he only seriously started penning original tunes last year. But it's easy to see the appeal of this fast-talking, gregarious jokester who claims to be an undergrad in 'fluff' (read: sociology) and irreverently declares his goal in life to be 'the most unscholarly-looking scholar there is'.

Like most musicians, Fernandez cites a deep-rooted passion for his craft as motivation for pursuing it. Starting out small, he went from school performances to playing the cover band circuit to jamming on YouTube with fellow local talents like Sezairi Sezali, Nathan Hartono and Dru Chen. To test the waters, he experimented with pop and rock before carving for himself a niche with a mash-up of soul, pop and R&B.

Velvety smooth vocal chops that deliver polished melodies define his music, which recalls the crooners Justin Timberlake, Bruno Mars and John Legend, all of whom Fernandez considers as inspirations. But he's not one to be boxed in. 'I don't want to emulate them; I want to learn from them and find my own voice. Even though there's a danger of being pigeonholed, there has to be a benchmark so people have a reference,' he muses. 'I want to be suave and classy, heartfelt yet cheeky, cool but relatable.'

It's this blend of sharp sophistication and lighthearted sass that Fernandez brings to the stage. Dressed to the nines in a spiffy suit and tie topped off with a slick hairdo, he's perfectly comfortable in front of a crowd, radiating the kind of charisma even as he hits all the high notes with a wicked falsetto. There are no signs of nerves when he commands your full attention – his stream of chatter speckled with almost-cheesy quips make him all the more endearing as he boogies his way through a scene surrounded by pop punks and indie rockers.

'The music I make has to be groovy, so people can laugh, dance, smile and clap along,' Fernandez explains. 'I write music to support my vocal range and style, but I also try to target pockets of themes and storylines that are relatable without being clichéd.'
'I want to be suave and classy, heartfelt yet cheeky, cool but relatable'
This year has been quite a big one for Fernandez, who seems to have come out of nowhere to stamp his name all over gigs around town – although he begs to differ. 'To be honest, it felt long and drawn out. A lot of the time, I was questioning, "Does no one like me?"' he chuckles.

That has obviously changed now. He now leads a quartet of full-time musicians, Gareth Fernandez and The Momma Shop. 'We're kind of goofy, we don't take ourselves too seriously, and we do jazz, so we wanted a name that could be both international and local. Overseas it'd be "the momma shop", and here… it'd be "the mama shop",' he laughs, accentuating his Singlish drawl.

So does he consider himself a solo act or one-fifth of a band? 'I pursue some things solo, but when I perform my originals, it's definitely with The Momma Shop. Music is their life, and I love that!' he exclaims. 'I just started out, but I can go on for another five or six years until my hair falls out. Even then… I'll just go Daughtry.'

His self-titled four-track debut EP, released in October, is a collaborative effort with the band that goes easy on the ears. 'The songs work thematically and sonically. I'd say they are extrapolations of personal experience,' he describes. 'I love each track for different reasons, but if you ask me the hard question, I'd pick "Northern Lights" as the closest to my heart. It's about wanderlust and how we're so mobile – I used the elusive northern lights as an analogy for love.'

Launching the album with a cosy, two-part set held at The Barbershop at Timbre, Fernandez confesses his surprise – and relief – at the full house. 'As long as people appreciate what I do and come for my shows, that's enough. My ultimate goal is to make music, so I try to concentrate on that. I don't want to be famous for being famous, like that family whose name starts with "K"… and rhymes with "mardashians",' he grins.

That said, this month looks to be a big one for him, with gigs at the Esplanade's Celebrate December and MediaCorp's Celebrate SG50 countdown party, among others. Fernandez plays at the former with his band, so expect covers of classics and originals, with surprise collabs that will take things to the next level.