Interview: How to Dress Well
We catch up with alt-R&B star Tom Krell, better known as How to Dress Well, about wearing his heart on his sleeve. And, girls, if you've ever been curious about his favourite love songs, read on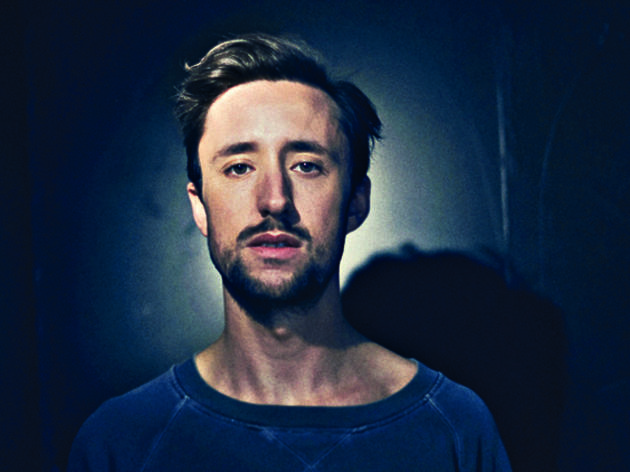 With his soulful lyrics and melancholic voice, How to Dress Well's music has been lapped up by critics and fans alike since the first EP, 'The Eternal Love', in 2009. Tom Krell may have started off publishing his songs online – 'The Eternal Love' was introduced as a free download on his now-defunct Blogger – but the 30-year-old American singer-songwriter has been releasing album after successful album since. He has toured the world's major music cities like London, Oslo, Montreal, Glasgow, Barcelona and Tokyo, and now he's finally coming to our shores – for The Gathering's Valentine's Day gig at Fort Canning Park.
'If I wasn't doing music I'll just be pursuing a professorship'
Your lyrics are pretty expressive and candid. Does it not bother you that people might be listening to your songs and trying to relate them back to your life?
I don't know. I don't give too much thought to it. I just kinda do it, I guess.
So, you're doing philosophy for your PhD. Does it seep into your music?
It's just my life. Both my music and philosophy are big parts of my life, and my life is a big part of my music. So they all wind up together but I don't have a philosophical approach to music or anything like that.
Is reading philosophy something you're doing purely for interest?
Yeah, I'm gonna do this for the rest of my life, for sure. If I wasn't doing music I'll just be pursuing a professorship.
Do you have a favourite track from What is This Heart?
I really like all of the songs that I make, but if I have to pick a favourite right now from this album, it's probably 'Pour Cyril'. It feels very beautiful to me when I listen to it.
What's your favourite love song?
There are so many, it's so hard to pick one. I really like that song, 'First Day of My Life' by Bright Eyes. And there's a song by Antony and the Johnsons called 'Kiss My Name' where he says that he's trying to kiss his friends. I think that's sweet. There's another song by Six Organs of Admittance called 'Words for Two'. It's beautiful. There are so many beautiful love songs!
There's a saying that goes, 'There are two kinds of songs: love songs and everything else'. Do you think it's true?
No. It's wrong. It's not true. I don't think I have that many love songs on my records. I have a lot of songs that involve love because love is in a lot of different aspects of life. Like political life involves love, and your love life often involves other aspects of your life as well.