Interview: Intriguant
Local beat maker Intriguant – aka Louis Quek – shares how his debut album 'Recluse' came to be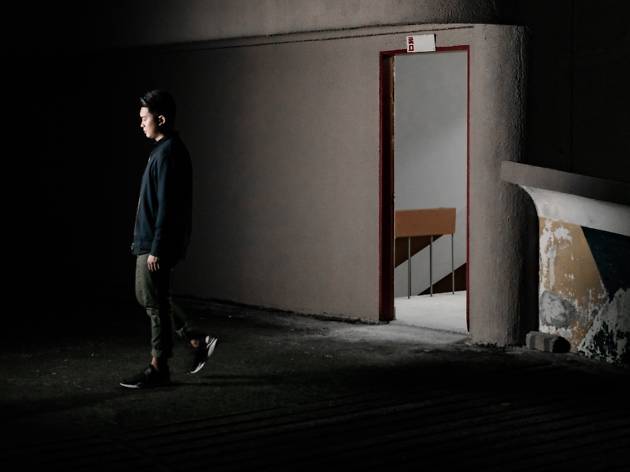 Loneliness is a source of strength for Louis Quek. The local electronic music producer, better known as Intriguant, plumbs the depths of his solitude to use as fuel for his debut album Recluse. It's an appropriate title: the ten-track record is composed of textural soundscapes and ambient beats that envelop a solo voice, as though to stress the isolation. Quek tells us more.
How would you describe your music?
I would say it's more of experimental beat or even downtempo with a pinch of soul and hip hop. It's up to different individuals on how they categorise electronic music. It's a really wide genre.
Tell us more about the creative process behind Recluse.
It started very negatively, because at that point of time, I had just gotten out of a relationship – it ended badly. So I wanted to embrace loneliness and pain, and channel them into something more positive. I came up with the whole idea of being a recluse, which actually wasn't a bad thing. The whole album is a reflection of the things that happened to me in a span of two years. It was also mastered in Los Angeles at Cosmic Zoo studio, a private space for the LA community of beat makers, producers and rappers.
Was the approach different from Ellipse EP?
Very. I wanted to make a more upbeat and heavier album. There's still the element of 'chill' in it, but it's a bit more rhythmic. Recluse features singers, too, which gives another perspective. I call it 'emotive grooves'.
Since the release of Ellipse in 2014, you've performed at large music festivals in Singapore such as St Jerome's Laneway Festival and Singapore International Jazz Festival. Did you expect your career to take off so quickly?
Opportunities will come whether you're ready or not. It can be as simple as asking me to play a small DJ set. I try to do a mix of both DJ and live sets as I wanted to be versatile in both sides of the spectrum. For Laneway, I did a live band show that I prepared six months prior. The Laneway set was very special to me because it was a preview set for Recluse. Laneway took a gamble on me because the whole set was brand new. They were only listening to Ellipse and didn't know about the set change until the day itself. So kudos to them for that!
'I wanted to channel loneliness and pain into something more positive'
The art of your records and visuals in live sets seem very important to you. Tell us more.
I've always been a visual person. When I make music, it's not so much about the notes. I visualise something and then translate it into sound. I'm lucky to have a lot of talented designer and visual artist friends who are willing to take this leap with me by listening to my music and feeling what I'm feeling. And in their own perspective, they come up with something from what they hear from the music.
You collaborated with five singers on the album. How was that experience?
Each collaboration was interesting in its own way. It was the first time that I worked with singers – and all five of them in one shot! The way I work was different as compared to my first EP; I had to use different production methods for each singer. It was a good experience and I learnt a lot from them.
What's coming up next for Intriguant after Recluse?
Hopefully a tour in Japan and other parts of Asia. Oh, and definitely make more music.
Recluse is available for download on iTunes.