Interview: Joss Stone
The English soul diva tells Kris Lynch about her crazy world tour, dabbling in reggae and our Supertrees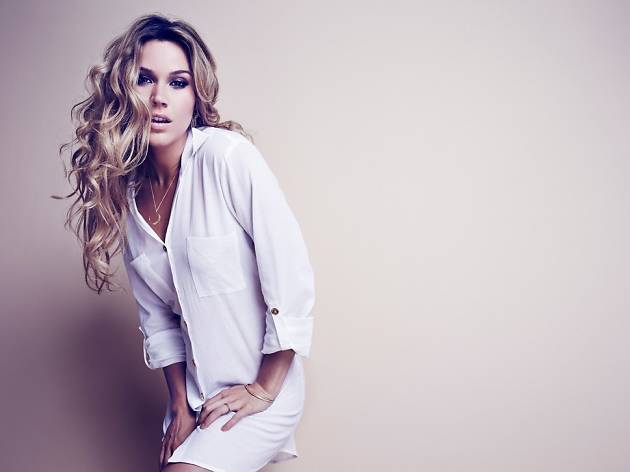 The daughter of a fruit and nut importer who shot to fame in 2003 with her cover album The Soul Sessions, Joss Stone has come a long way from her 16-year-old self. She hasn't exactly risen to the same level of fame, yet her latest record, 2015's Water for Your Soul, has been lauded for its experimentation with the soul idiom – on it, Aretha Franklin is as potent an inspiration for Stone as reggae. We check in on the chanteuse before she hits town this month for the Sing Jazz festival.
'Reggae is part of our everyday food'
Photo: David Venni
Are you excited to be returning to Singapore?
Last time we went to Singapore we went to see these mad sci-fi metal trees. I'd like to go see that again – I've never seen anything like it since. It's quite a futuristic city, so I think it will be fun to explore a little further.
What was your favourite moment of 2015?
I am enjoying seeing parts of the world I never have before and very much enjoying visiting the beautiful people of our world. We mostly find these people when we do the charity visits in each country and the fun part is the local musical collaborations. It's very interesting for me to hear and be part of these different styles of music.
You've been travelling an incredible amount for your Total World Tour. How's it going?
Well, Central America and South America so far have given me the best reaction from the audience. They are very passionate people in these parts of the world. I'm not sure why so more than others. Maybe there is something in the water!
We covered around 50 countries so far with many, many more to go. I have to say there hasn't been anything particularly crazy that's happened. It's strange. You would expect there to be, but nothing so far. There have been some beautiful moments and boring moments and stressful moments but nothing really mad and crazy yet!
Image courtesy of Joss Stone

You've spanned multiple genres in your career, most recently dabbling in reggae with Damian Marley. How did that come about?
Well, I have listened to reggae all my life since I was a little tot. My dad introduced me to Linton Kwesi Johnson when I was maybe four? Reggae is part of our everyday food. I have dabbled with reggae on my past records also, with 'Less is More' on my first record of originals, Mind Body and Soul, and then a little influence here and there on a few other tracks. I guess the simple answer is: I just like it!
The Sing Jazz line-up is looking pretty colossal this year. What are you most looking forward to?
It's usually quite a surprise for me when I get there, which I like, so we shall see. Hopefully I'll get the chance to hear some music that's born and raised in Singapore.