Interview: Kaskade
The prog house titan chats with us about his ninth and latest album, 'Automatic'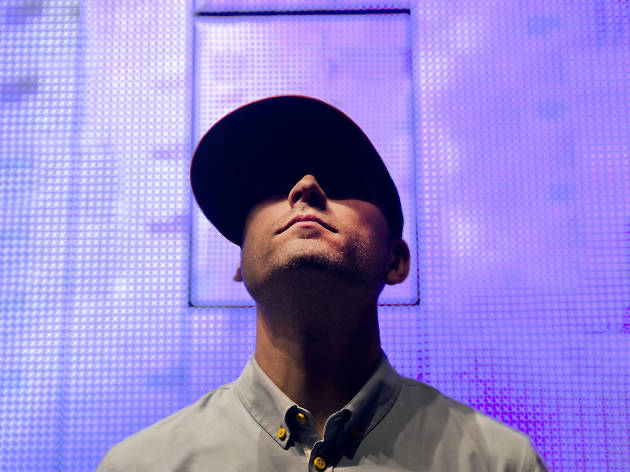 Modern progressive house titan Kaskade has two treats for us: he recently released his ninth album Automatic and he's the headliner of It's the Ship. The dance music legend is taking his dancefloor-burning tracks to the high seas, alongside big room names such as Ferry Corsten, to the floating festival. So if you consider yourself a party person, hop aboard and proceed to get – nautical superstition be damned – rekt.
At Warner, everybody was always like 'Cool, man – do your thing. We love your music.'
We dig the stylistic change-up on Automatic. What's different about making this album from those earlier ones?

For me I think it's just a different mindset – where I'm at in my life and where I'm at in my career. I mean, this is my ninth full-length album, so I'm in a very comfortable spot and it influenced how I came up with the title.
Making music has become a very automatic thing for me. And since I was so comfortable with where I am, I was willing to reach out to more people. There are a lot of collaborations on this record, which is by far the most diverse record I've ever put out.
Automatic is also your first record with Warner Brothers Records. What made you decide to sign to a major label nine albums in?
What struck me about Warner was the fact that Cameron Strang, the guy who runs the label, was not pushing to change or 
transform my sound. He
 just wanted to amplify my 
exposure and get the word
 out about me. That made me very confident that they were the right place to go to.
A big part of why I signed with Warner was due to the fact that he didn't want to mess with the music at all. He was just like, 'You do your thing and we'll do ours and we'll help you in any
way possible'.
Would you say you faced more pressure because you were signed to a major?

It was a regular thing for me. I think it's important to note that with every album I put out, the pressure increases just a little bit. So it's not like some huge heightened thing.
If you set out to make something fresh and dynamic, you're always going to have a little pressure at the back of your mind. But at Warner, everybody was always like, 'Cool, man – do your thing. We love your music'. Any stress I felt was all perceived.
How did the collaboration with John Dahlbäck on 'A Little More' come about?

That one started probably seven or eight years ago. I contacted John and asked him where he was currently based. Of course, I also let him know I am a big fan of his work. I was surprised to hear that he liked my work, too.
He wasn't producing much music that had lyrics or melody, and since I'm a songwriter, 
I thought I could write some lyrics on one of his songs. We stayed in touch over the years, sending ideas back and forth until I went to London and dialled the song in.

How do you balance fatherhood with your active touring schedule?

The album took over a year to finish because 
I've been touring so much since the release of Atmosphere. It's just been freaking manic. Seeing my daughters and being there for them is definitely one of the challenges I'm facing in my career right now.
But luckily, electronic music is very portable. I can compose and come up with ideas on my laptop, and there are studios all over the world where I can record. London, Rio, LA, New York and Miami are just some of the places I've recorded in.
Lastly, what's got you most excited about playing on It's the Ship?
It's cool because you're getting on a ship with a bunch of crazies and you're bound to have a good time. It's like taking a little slice of the craziest fans from these large festivals and leaving them on a ship – you know it's going to be fun. I always look forward to different experiences I can give the fans and this is going to be one of them.