Interview: Kygo
Touted as one of the hottest electronic acts of his generation, Kygo tells us about his newfound fame, his debut album and returning to Singapore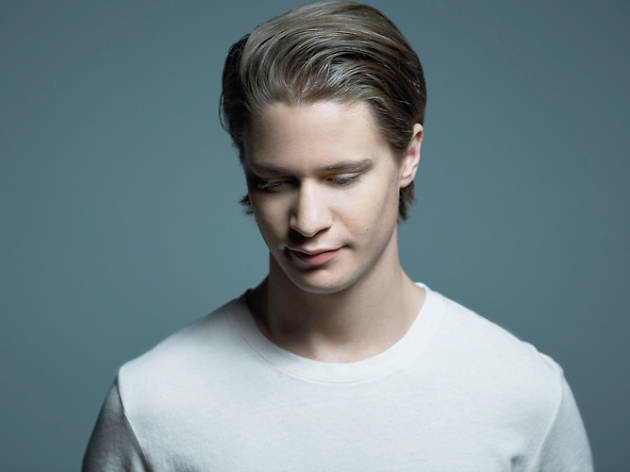 Three years ago, Kygo, real name Kyrre Gørvell-Dahll, uploaded his remix of Ed Sheeran's 'I See Fire' onto SoundCloud from his laptop. What the then-business undergraduate hadn't expected though, was going from bedroom producer to an international sensation overnight – the song now has over 48 million plays on the music streaming site. It was another case of the internet-turned-me-famous, but what came along with it was a brand new sound known as tropical house: a daydreamy mix of shimmering synths accentuated with flutes, marimbas and steel drums.
Barely in his mid-20s, the Norwegian poster boy for island-chill vibes already has a laundry list of achievements – setting the fastest billion-stream record on Spotify, countless sold-out tours, and a staple at music festivals like Coachella and Smukfest. This month, he's spinning at ULTRA Singapore alongside other musical juggernauts such as Alesso, Deadmau5 and Afrojack. Though from the looks of everything, the superstar wouldn't have a problem stealing the show.
Having grown up in Singapore, what's it like to return after all these years?
It's awesome to be back. While I was born in Singapore, I didn't actually grow up here. So I don't remember all that much. But my family has told me a lot, so I'm looking forward to seeing what it's like. It's been a long time coming though, and all of it's happening on my birthday weekend!
'The Singaporean crowd is definitely an educated one'
How excited are you to play here?
It's my first time, so it's going to feel a little surreal at first. In Asia, i've only performed in India at Sunburn and at ULTRA Bali last year, so coming back to the continent for the third time and doing it here feels right. The Singaporean crowd is definitely an educated one that really knows their musical genres.
You're currently billed as one of the hottest names in EDM. How does that make you feel?
A bit of everything really – proud, excited, confident. Right now, everything is going really well and I'm riding that wave of positivity. There are still a lot of things I want to achieve with my music though, and you'll see and hear some of that soon.
You started out by uploading your remixes on SoundCloud. Did you expect the huge following and for your career to take off so quickly?
No way. When I started off with my Kygo journey, I was definitely conscious of making music that moved away from the main stage, big room sound that was filling these festivals. I think I timed that part nicely when people wanted to consciously go out and listen to something different. I could have never even dreamt the way it's gone, though. I've got a great team around me with my family, manager and label, and we've all worked hard together to make things happen.
How did you go from remixing tracks to producing original ones?
I always knew I wanted to create original material, and after having meetings with all sorts of record labels, I decided that Sony was the right place to do it. They knew what I wanted to make and gave me the freedom to express myself. They gave me the start I needed but there's nothing quite like creating a song from scratch.
'There are still a lot of things I want to achieve with my music'
You've also just dropped your debut studio album Cloud Nine. Tell us more.
I'm a bit of a perfectionist, so I kept working at it for about 18 months until I was happy with the final product. It was a long process but incredibly rewarding. To be able to work with so many exciting talents from all corners of the globe like John Legend, Angus and Julia Stone, Julia Michaels, Maty Noyes, Conrad, and Parson James. There are too many to mention. I feel like the only place I didn't work on the album around the world over the last year was Singapore!
Since you blew up on the scene, you've been touring non-stop. What has been the most memorable set that you've performed so far?
It's tough to single one out. There was the sold-out Barclays Center in New York and then back in 2015, ULTRA Music Festival in Miami where I debuted my first live show. Only a couple of weeks ago, I performed at my very own Cloud Nine festival in Bergen, the town where I grew up. That was insane.
How do you plan on celebrating your 25th birthday in Singapore?
I'm planning to bring my brother and maybe a friend or two out after the show. I'm not sure where I'm going or what we're doing yet, but we're definitely going to celebrate!