Interview: Linying
With the release of Linying's debut EP, we clue you in on the fresh face behind the wistful tunes and poignant words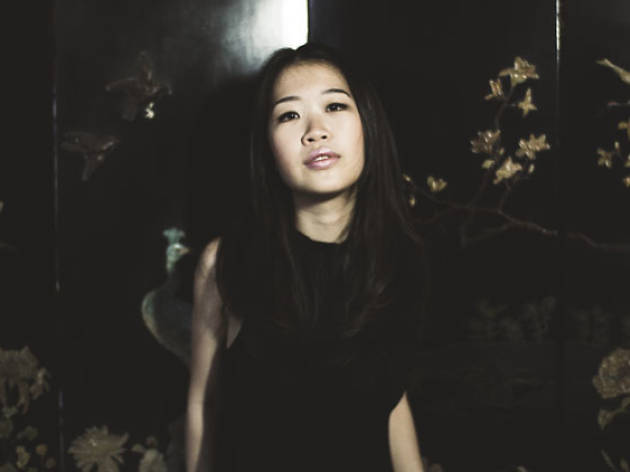 She premiered her first single on Billboard.com. She's had her song played at Coachella. And she was featured in Gentle Bones' latest album – all that and Linying is only 22. But how well do you really know this dream pop crooner, who just dropped her debut EP, Paris 12? We sat down with the singer-songwriter to dig up a few nuggets about herself.
1. She was wandering online when she first heard her song 'Eagle Eyes' play at Coachella
'I came across a Facebook video of Felix De Laet of Lost Frequencies playing it to the crowd. And I was like "Oh sh*t! That's my voice!" It's really weird.'
'I'm satisfied enough with the songs [in the EP] and what they've become. They're snapshots of who I was [at the time of writing them]'
2. Releasing Paris 12 was a whole new experience
'Once I put the songs out, I can't take them back. It's not like uploading a YouTube video – you can just delete it. But I've gained the confidence. I'm satisfied enough with the songs and what they've become. They're snapshots of who I was [at the time of writing them].'
3. It's also a recollection of her time in France
'A lot of the songs and the feelings that I explored within it are linked visually and emotionally to my time living in the 12th arrondissement in Paris.'
4. Her first track, 'Sticky Leaves', took nine months to finish
'I was just sitting on the arrangement for so long. It was my very first song and I was being a perfectionist. I felt that if it wasn't good enough, I wasn't going to release it.'
5. She's behind all of her singles' artwork
'I took the photos and processed them myself. They're pictures that I thought were a good representation of each song.'
6. Piano's not the only instrument she can rock
'I picked up the drums when I was 11 because I was really into Green Day. I wanted to be a punk rock princess.'
'That was my little girl dream: to get a green card and join American Idol'
7. Creating her own music was a struggle at first
'I'd hear something I like and try to emulate it, but it'd sound too similar. And I knew it wasn't authentic. It feels good to finally find the balance between being influenced by something and merely copying it.
8. Being a pop star had always been her dream
'That was my little girl dream: to get a green card and join American Idol.'
9. Working with DJ Felix Jaehn on the song 'Shine' was a surreal experience
'I wrote the song in my bedroom and suddenly it was out there, and people were dancing to it. I never thought that would happen.'
10. Bon Iver's a huge influence in her music
'He's the first artist who made me realise how valuable songwriting is.'
11. Joel Tan of Gentle Bones and her go way back
'We've known each other since I was 15 and we used to post YouTube videos together. We've always talked about wanting to work together.'
12. She'd also like to collaborate with more electronic musicians
'All that honesty and outpouring sh*t – I've had enough. Give me something fun to work on!'
Paris 12 is available now on iTunes. http://apple.co/2bOiNdz