Interview: Meghan Trainor
In town for her 'That Bass' tour, we speak to Meghan Trainor about music, body image and her future plans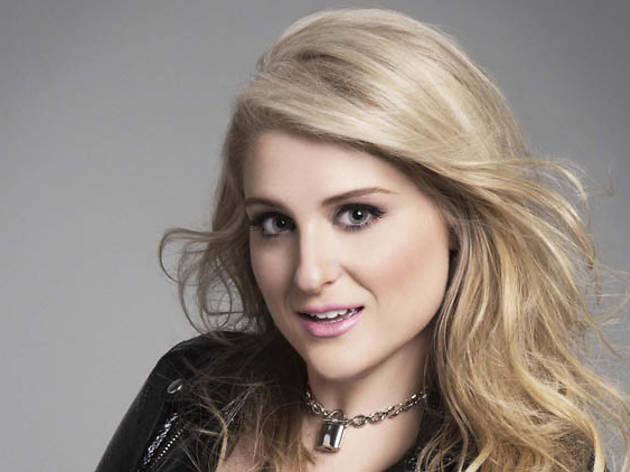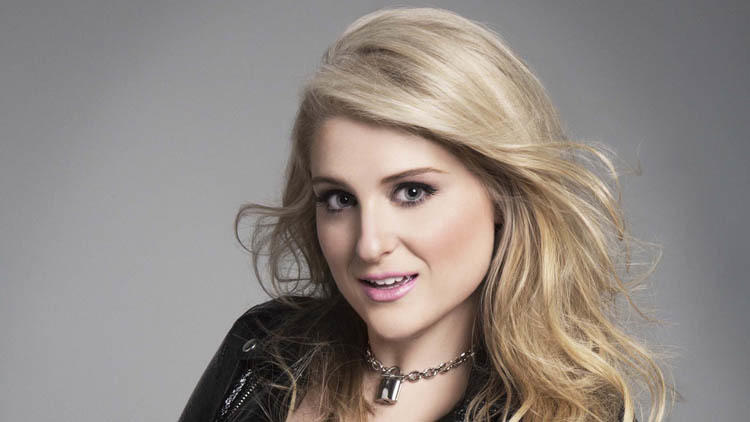 From 'All About That Bass' to 'Dear Future Husband', Meghan Trainor has been conquering radio waves non-stop since her debut last year. But the chirpy singer-songwriter behind the mix of sweet and sassy bubblegum pop is no stranger to penning tunes – she dropped out of college and started writing for Rascal Flatts and Sabrina Carpenter way before her big break came about. Inspired by her past struggles with self-esteem and self-confidence, she whipped up tracks with themes of self-love for her debut album Title, and the rest is history. Before her gig here, she tells Benita Lee about how she wants her music to help people love themselves.
'A mother introduced her daughter to me and told me I saved her life. She told me that, before my music, her daughter struggled with self-acceptance and depression. She wanted to end her life and I saved her'
On her journey into music.
'Since I was a young girl, I was fascinated by songwriters, melodies and harmonies. I always knew I would be writing songs for the rest of my life. I started producing at 13. My musician father taught me I needed to write and produce a song myself and not rely on others. By 18, I got a publishing deal, an official job offer to write songs for four years. I'd always wanted to be an artist, but songwriting and producing were my first loves. I love my job and can't imagine myself doing anything else.'
On the first song she ever wrote.
'My aunt married a Trinidadian soca star. They met on a family vacation we had in Trinidad. He taught me so much about soca and different genres. My first song I wrote was a wedding song for them. The only thing I could play on the piano was 'Heart and Soul', so I wrote lyrics and a melody over that.'
On becoming one of the new faces of the positive body image movement.
'It was scary at first, telling the world, "hey, I'm a little curvy and I love it", because I was still learning how to truly love myself. With the amazing response the world gave me, it helped tremendously with my confidence and self-acceptance. Singing these lyrics over and over again and saying out loud, "I look good and feel good today" has changed my life in so many ways.'
On the flak she got for the 'skinny bitches' part in 'All About That Bass'.
'I never thought the song would be so popular. I knew I might have some people saying I was mean to "skinny people", but I didn't know it would help make it so popular. I believe it's the reason why the song blew up. Anything with a lot success will eventually draw positive and negative attention. It was not my intention to write a song to hate on skinny people. I was just writing a song to help myself with self-acceptance.'
On lyrics she's written to help those struggling with loving themselves.
'Any listeners who are struggling with loving yourselves, listen to "Close Your Eyes". It's one of my favorite songs I've ever written. Singing it to crowds, I've noticed that they learned every single word and would get really emotional.'
On the response been to her songs of self-acceptance.
'My fans are the greatest. They love to express how much my music has helped them. Recently, at my Boston show, a mother introduced her daughter to me and told me I saved her life. She told me that, before my music, her daughter struggled with self-acceptance and depression. She wanted to end her life and I saved her. I hugged her and her daughter and started tearing up. I told her daughter, ''you are beautiful, never leave us, you are perfect".'
On the best piece of advice someone else gave her.
'I'll never forget when Pharrell told me, "Never change who you are, that's what makes you a great artist". LA Reid also told me in the very beginning of my career that he knew I had a hit on my hands and that he was worried about me. He said, "Once the world owns you, you don't own yourself anymore and sometimes it gets uncomfortable." It scared me, but now almost a year later, I know what he's talking about.'
On 'All About That Bass' being nominated for two Grammys this year.
'It was way more than just a dream come true. I had a vision board before all of this happened. I put up Billboard 100, number one worldwide, some pictures of my family, and some Grammys. I achieved all of the goals on that board this year. I might not have won the Grammy itself, but I felt like a winner just sitting there with my father, who looked at me like he was the proudest dad in the world.'
On future plans.
'I definitely have some plans. But with this life, it's a "take each day at a time" kind of thing because so many amazing things happen every day. I cannot wait for my next album.'