Interview: Moses Gay
Some say Chinese orchestra music is dead. Not Moses Gay En Hui, though. The conductor of the Toa Payoh West Community Club Chinese Orchestra tells us it's alive and kicking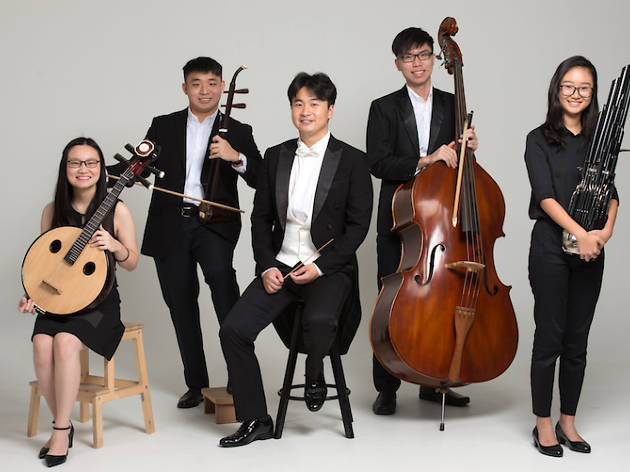 Toa Payoh West Community Club's relatively quiet on a Tuesday evening. But on the building's second floor, one room has its lights on and music pipes playfully through the doors. Inside, more than 40 musicians are squeezed together and seated on plastic chairs as they fumble around with their instruments. Someone eagerly plucks the zhongruan (Chinese plucked string instrument) while another person's tuning the erhu (Chinese two-stringed fiddle). This is where the Toa Payoh West Community Club Chinese Orchestra until recently called home but as of last month it's now of no fixed abode. As the CC undergoes a major facelift over the next two years, the band's got no place to go.
"We're actively working with the CC to try and find a new venue that could possibly house us," says Moses Gay En Hui, the conductor-cum-concertmaster of TPWCCCO. "But, you know, sometimes there are certain conditions that these other spaces just can't fulfil. It's been a bit of a challenge for us at the moment."
"Chinese orchestral music's both enriching and enlightening"
Launched in 2001, the orchestra group – a mix of professionals and students – was founded by Quek Tee Koon, the first chairman of the CC, and was led by influential erhu player Zhang Yu Ming. Almost two decades later, TPWCCCO has excelled in many ways as it has won numerous awards in national and international competitions, making its name in the Chinese music scene locally and regionally.
Gay, 32, joined the team as an erhu player when he was only 16 years old. "It's like a club. I'd come here after school and play music with my friends," he recalls. "We forged friendships and it's a place we like to gather after our hectic schedules. We'd make music and forget our problems for a while. Some say it's like a utopia. We grew up together. We're practically family."
Save the arts (and music)
According to Gay, things have changed since he first joined the group. When he started playing, Chinese music was on the rise and being part of a Chinese orchestra was 'the hottest thing'. But the amount of support these days, he says, is significantly weaker. "We don't receive the same funding like we used to in the past," he says. Gay also mentions that he's seen other orchestra groups in Singapore 'start to crumble'.
"For arts to really happen, a lot of philanthropy has to happen"
So does that mean traditional Chinese music's slowly becoming a dying art? Well, not quite, according to Gay. Despite the declining support, the music still attracts a handful of youths.
Gay claims that the orchestra's youngest member is only 12 years old. "It's not that Singaporeans don't listen to classical music. We're just constantly exposed to something else," he says. "Popular music's easy to digest while classical isn't. But I think the Singapore Chinese Orchestra has done a great job with outreach by mixing contemporary with traditional sounds to reach a larger audience."
However, Gay admits that the local arts scene is suffering due to budget cuts and more people need to realise it's important to protect it. "For arts to really happen," he says, "a lot of of philanthropy has to happen. It's dangerous if we don't protect it. Art's part of life and to not have it is a waste. It's both enriching and enlightening."
Cheers to the future
While the future may seem a little rocky for the orchestra, Gay says he isn't worried at all. In December, the group bid adieu during what seemed like their last performance together for the time being due to the fact that they don't have a space to practice. "We don't know what's going to happen next," he says. "Everyone's wondering if things are going to be the same again."
The future, for Gay, isn't bleak, though. "There won't be a disbandment issue for sure," he says. "I think this group exists not because of the venue, but due to our relationship with one another. So we'll find a way to continue to play together." We bet this won't be the last you'll hear from TPWCCCO.
Keep up to date with TPWCCCO on Facebook.
Meet some of the group's members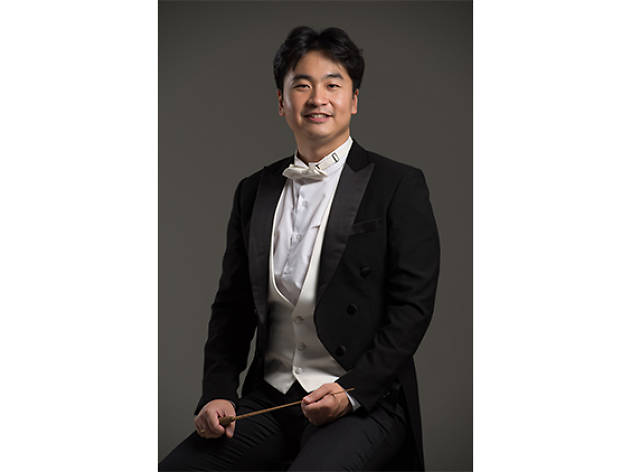 Moses Gay, conductor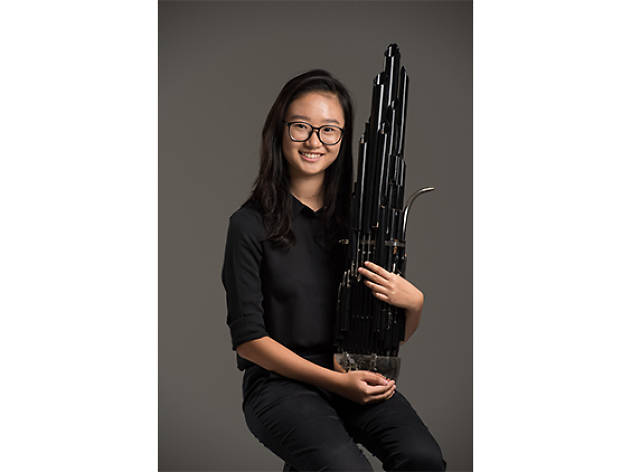 Chieh Ying Yim, sheng player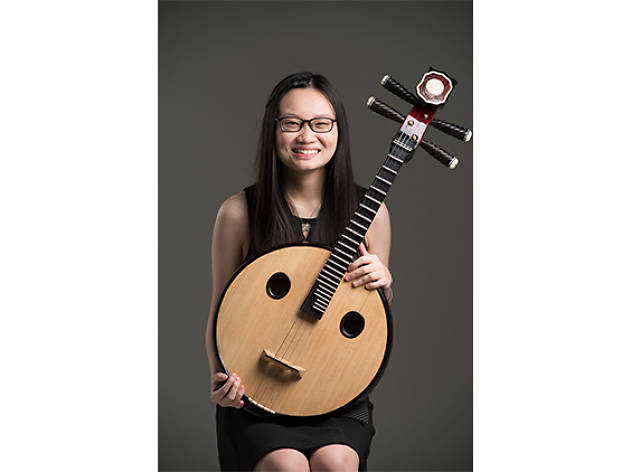 Sherry Hing, zhongruan player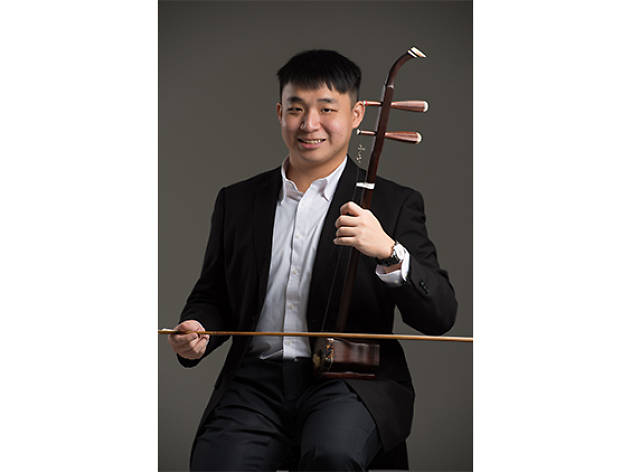 Aaron Ang, erhu player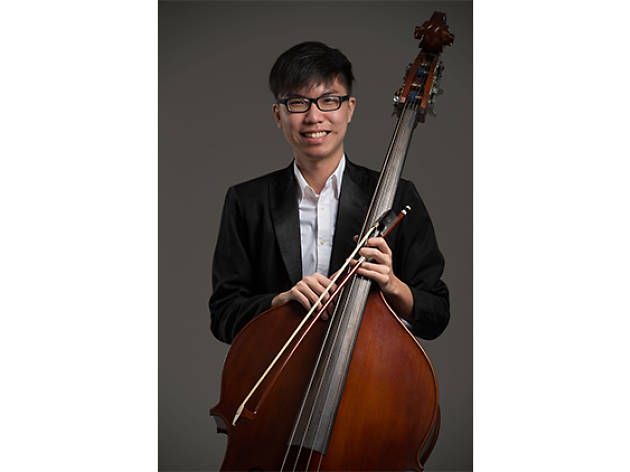 Sven Tan, double bass player
Three other Chinese orchestra groups to check out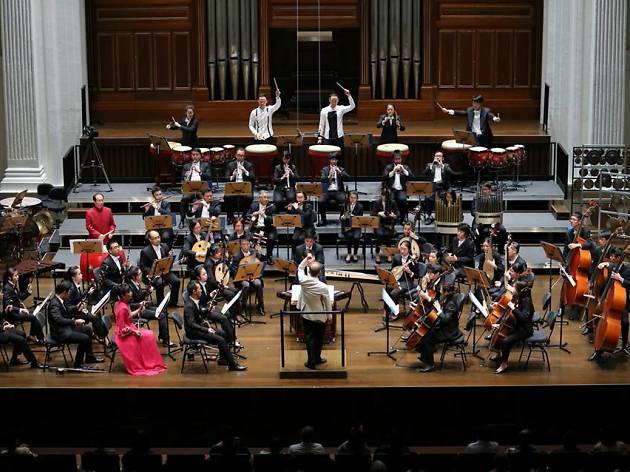 Founded in 1974
Under the baton of conductor Dr Tay Teow Kiat, the group's performed across the globe including cities like Shanghai and Beijing. It's even worked alongside influential Chinese music stars like Lu Chunling, Zhao Songting and the late erhu legend Min Huifen.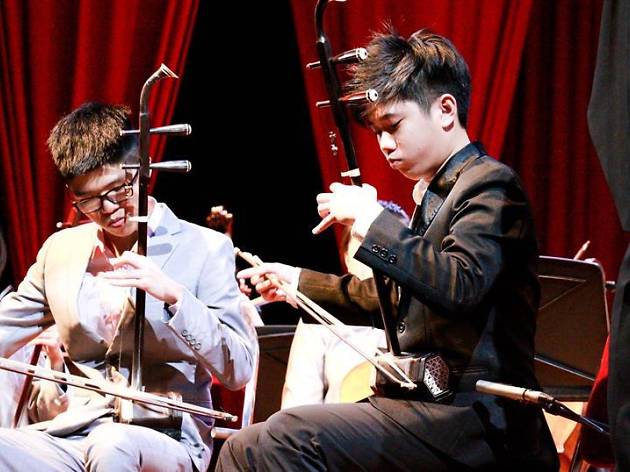 Singapore National Youth Chinese Orchestra
Founded in 2003
Managed by the Singapore Chinese Orchestra, this classically trained outfit presents more than 90 members that vary between the ages of 11 and 26 years old. Through endless concerts and competitions, these emerging talents are groomed to become the finest artists in the local Chinese music scene.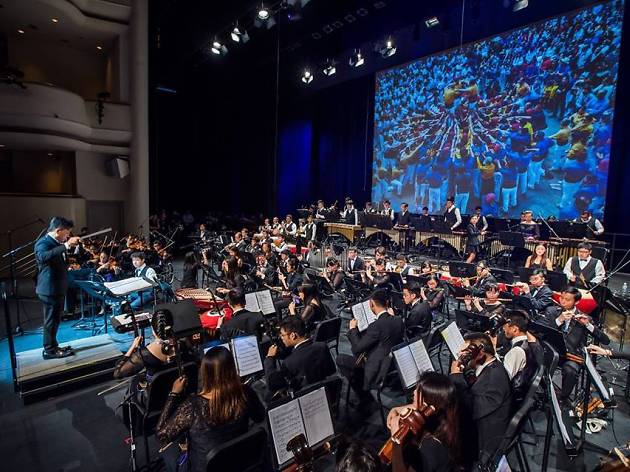 Founded in 2015
Known as the first inclusive orchestra in Singapore, The Purple Symphony brings together musicians with and without special needs. Comprising of four musical sections – percussion, strings, wind and choir – the outfit combines Asian and Western instruments.