Interview: Owl City
Ong Huiqi talks to Adam Young, the man behind Owl City, about his new album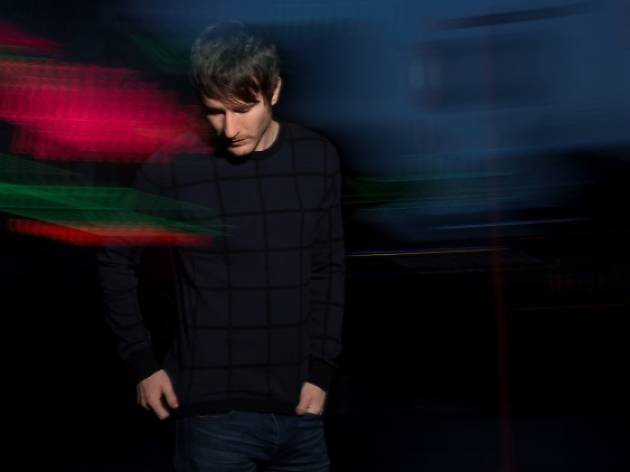 Owl City is a one-man show. It's all about Minnesota native Adam Young, who takes the reins on everything from songwriting to singing and jamming on the multiple instruments in his arsenal. His brand of feel-good, dreamy electronic music first burst onto the scene when 'Fireflies' hit the charts in 2009, and has been easily recognisable since, with catchy tunes like 'Good Time' and 'Shooting Star'.
In July, after a three-year wait, Owl City is finally releasing his fifth album, Mobile Orchestra. It promises to bring listeners more of his ethereal electronic beats and mix it up in the form of collaborations with the likes of Hanson and Aloe Blacc. Now that he's back for his first solo show since hitting the F1 stage in 2012, he tells Ong Huiqi all about his new material.
'The new album has several songs that are still very dreamy and surreal – there's a good mixture of new and old.'
Congrats on your upcoming album! Tell us more about the name and your inspirations.
It's what I've done over the last five or six years, which is to travel and make music. I was on the road almost all the time and made music at the same time. Mobile Orchestra is a representation of that. In the past, I tried to make songs similar-sounding so that the album sounded cohesive. With this album, there were a lot of different inspirations and music like jazz, pop, electronic and a little bit of country – hopefully they all sound very diverse.
Some of the songs were demos from years ago that didn't make it to your first album. What's different this time?
I went through my old ideas and chose ones that I thought still worked for the new album. There are bits and pieces in just about every song, and not all the songs of the old versions were written from start to finish.
You've got quite a few collaborations on the new album. We're particularly intrigued by names like Aloe Blacc and Hanson.
It was very cool for me, because I'm a great fan of Aloe's. I had 'Verge' almost written, sent in my ideas to Aloe, and he said yes. I think what he added made the song a lot better.
When I wrote 'Unbelievable', that was very inspired by the nineties, which was when I grew up. One of the first bands that came to mind from that era was Hanson. So I reached out to them and asked if they would sing on it. It was kind of a dream come true because I remember listening to them when I was young, and now I have the chance to finally meet them and work together.
Is there anyone on your bucket list of people to work with?
Radiohead's Thom Yorke. He's my ultimate collaboration.
Most of your melodies are very dreamy and ethereal – are they a reflection of your state of mind or an image you want to project?
Those songs came pretty naturally. They represent music for me as being this place of escape from reality. It's dreamlike because that's the kind of thing I like to think and write music about. The new album has several songs that are still very dreamy and surreal – there's a good mixture of new and old. I just hope that people will hear something they like and feel uplifted and encouraged.
Speaking of positive feelings, you mentioned on Facebook before that 'This Isn't the End' means the most to you.
'This Isn't The End' is the idea that when bad things happen in life, you can look back and see the bright outlook. It's a good thing to be able to look past that and rise above the odds against you. I feel like everyone deals with that at some point in life.
Have there been any negative effects of being famous that you've had to deal with over the years?
Thankfully I haven't gotten to that level of being so famous that it makes you a prisoner, and I don't really want to. I would feel trapped all the time. Every time a fan talks to me, they're always very kind and sweet. It's fun for me to be able to talk and joke around with my fans and have fun online. I'm very flattered and thankful that they enjoy what I do.
Something I love about my fans in Asia is that they bring me lots of gifts. Some of them bring me artwork, pictures or photos they've taken, and some bring me food [laughs] – I love that.
There've been many highlights from your music journey so far – is there any one moment you cherish the most?
I remember the very first time I left the US and played overseas. I was in Beijing. My band and I took a trip to the Great Wall and it was really amazing for me, because I grew up in America learning about the great history behind it. It was a very cool moment – something I'll never forget.