Interview: Perfume Genius
The fearlessly original singer chats with us ahead of his upcoming show here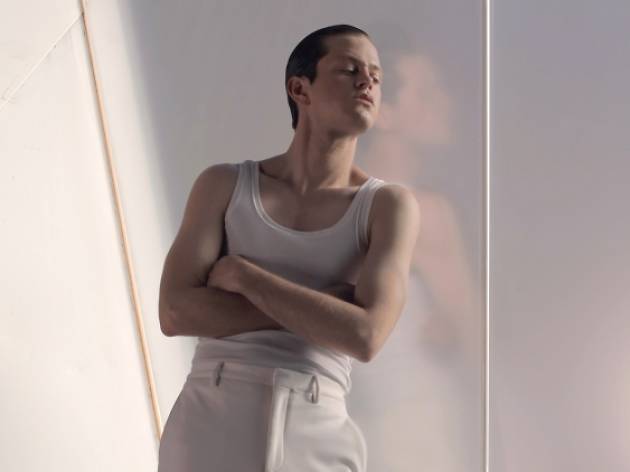 Last year, Mike Hadreas, the man behind the Perfume Genius name, released Too Bright, his third album. Known for his painfully beautiful and emotionally devastating piano-driven aesthetic on his earlier two albums, Learning and Put Your Back N 2 It, Hadreas vastly expanded the blast radius of his third showing through a brazenly experimental collection of new sounds. Before he treated us to it live, he filled us in on his transfixing musical transformation.
'I was dedicated to making something I thought would be helpful to the people listening'.
Congrats on Too Bright. What influenced the complete transformation of your sound on the album?
On the first two albums, I essentially began with lyrics and placed the music underneath or around the words. I wrote these songs to the music for the most part. I was frustrated with my usual routine of piano and a scrapbook of lyrics, so I began to distort the keys and improvise my vocals. The bulk of the album eventually came out of those experiments.
Lyrically, would you say that you were at a different place with Too Bright as compared with Learning and Put Your Back N 2 It?
I didn't intend for the first album to be heard in the way it was. Somehow, I stayed in my own head while writing the second as well. I had an awareness while writing the third album that there would be audience. I was dedicated to making something I thought would be helpful to the people listening. I can't lie and say that writing isn't still selfishly therapeutic, but I like to think of the music as group therapy now.
The lead single 'Queen' is one of the album's standout songs. Do you see it as a song of triumph?
'Queen' is essentially a rebellious '**** you'. There is something freeing and triumphant about letting everyone know you are not going to change or question a single thing about who you are and deciding not to give a **** whether or not the world will understand.
On 'Fool', you dip into doo wop in a very interesting way. In 2015, at the height of digital music's popularity, what do you think we can learn from older sounds?
Even after so many years of being a music nerd, I still find stuff that surprises and inspires me. It's much easier now to dig around since so much is readily available. I don't think there is more or less soul in music from the past but it certainly will exercise parts of your heart that current music cannot.
You have a way of exploring and interrogating gender stereotypes. What would you say is your overarching aim?
Honestly, I just wear what makes me feel good. It becomes political when you leave the house without changing.
Given the extremely personal nature of your music, are you ever afraid of revealing too much to the listener?
No.
What are you looking forward to the most about playing in Singapore?
It has been so long since we played in Singapore and last time it was just two of us. I have a full band now and enough songs to make a show that feels complete, enough after traveling all that way. I am also looking forward to eating before and after the show. Maybe even during – y'all are lucky to have such good eating in Singapore.