Interview: Ride
We check in with the shoegaze legends ahead of their stint at Neon Lights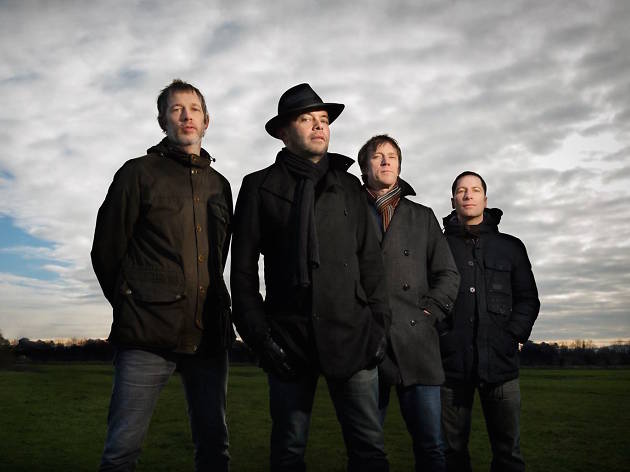 By now, you know that Neon Lights boasts an eclectic smorgasbord of acts, from funk outfit CHIC to folk-pop crooner Damien Rice, over its two days. But much of the eye- popping power of the roster has to do with one name: Ride. Twenty-five years after their deeply influential debut album Nowhere, the seminal shoegaze quartet are set to light up our shores. We chat with vocalist Mark Gardener about the band's storied past and bright present.
'We felt that it would be tragic if Ride didn't happen again.'
The question on everyone's minds is why Ride is back together now.

I think we just felt there was unfinished business between us and that it would be tragic if Ride didn't happen again. It's also a good time now since this is the 25th anniversary of Nowhere.

As Ride was starting out,
 you expressed disdain for the
 shoegaze tag. Why?
Now, it's not really a problem. 
Back then, though, it was a
 dig from the English press that
 implied that we just stood there, looking at our shoes, not caring about what was going on. It's funny how it's become a genre now.
Do you think there's ever been a record as significant as Nowhere?
I'm not going to say that there isn't a better record than Nowhere but I will say I haven't heard a record that sounds like it. It's raw; there's a darkness about it. I've heard traces of it in other great bands but I don't think they've done it like we did.
Looking back, how do you feel about your biggest hit 'Vapour Trail'?
It's a beautiful song. Some people didn't know that Andy [Bell, guitarist] sang it on the record. That's one I didn't 
sing. I don't think we realised how good it was at the time because we were too immersed in making the whole record.
Is there a cultural outlet today that has same spirit as Creation Records had in its heydays?
No. It was very spirited at Creation. It's a different time now and labels can't carry the weight that Creation did. There's also not another Alan McGee around today. But like Ride, what made Creation great was the thing that was always going to make it crash.

What do you mean?
Alan loved the artists. He partied with them. That was something that couldn't be sustained in a big label. Likewise, Ride never felt like a career band. What made it great was that we were always on the edge of something.

Are there any plans to record new music?
Right now, we're just concentrating on touring – Singapore will be the last show. As for new music, we're neither ruling it in nor out.
What are you looking forward to the most about playing in Singapore for Neon Lights?
You know, we never knew how popular
 Ride were in Singapore. I've stopped off in Singapore on long flights but that's as much as I've seen of the country. And like I said, at the moment, this band is on fire and you're going to get a better show than you would've 20 years ago.