Interview: ShiGGa Shay
Benita Lee asks rapper ShiGGa Shay why he's obsessed with Singapore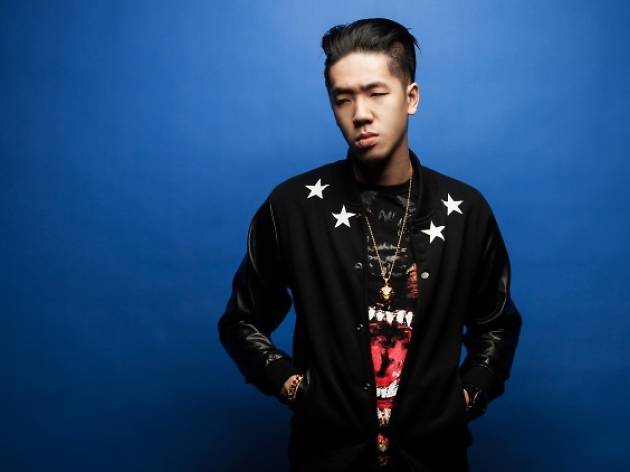 'Welcome to Lion City, where we grew up HDB / Party on River Valley, with all of my karung gunis.' Surely, you've heard his tongue-in-cheek raps spat in Singlish, Hokkien, Mandarin and what not. Or maybe you've seen his music vids 'Lim Peh' and 'Lion City Kia', where he struts down streets like the world is his for the taking. Pek Jin Shen goes by the moniker ShiGGa Shay, and he's the freshest face in the local hip hop scene.
But it's not all ghetto vibes and furious rhymes with the rapper, who declares 'it's in [his] blood to talk cock and sing song'. Just watch the video for 'ShiGGa Morning', his latest collab track with Inch Chua, and you'll see the (slightly) softer side of him. (No worries, gentlemen, there's still plenty of eyecandy to drool over.)
Safe to say this year has soared off to a good start for the co-founder of Grizzle Grind Crew. Our largest hip hop collective recently threw a big bash in honour of their second anniversary, celebrating the growth of the genre in the city. Here, ShiGGa lets us in on how being a Singaporean influences his sound.
'The things I talk about in a song…they're all inspired by Singapore'
He's a big believer in local music: 'You can't find anything like it anywhere else in the world. [But I'd like to see] musicians take bolder steps towards their dreams.'
His raps are all about local culture and life in Singapore: 'It's the whole idea of representing the place and culture that I come from. I take pride in my country.'
He keeps his style of music close to home: 'The things I talk about in a song, the concepts I come up with, they're all inspired by Singapore. It's definitely shaped my music in a way that's uniquely Singaporean.'
From badass music vids to his latest one as a ladies' man, he's not one to shy away from experimentation: 'You're still going to hear a lot of Hokkien and Singlish raps from me. But from time to time, I'll try different styles in my music just so it doesn't get boring.'
He's proud of the growing momentum of Grizzle Grind Crew: 'It gets overwhelming when you realise how people are actually influenced by the movement itself. It's a very humbling experience that we can use to inspire the next generation.'