Interview: The Field
We chat with ambient techno whiz The Field about wielding a guitar, the punk ethos and Lionel Richie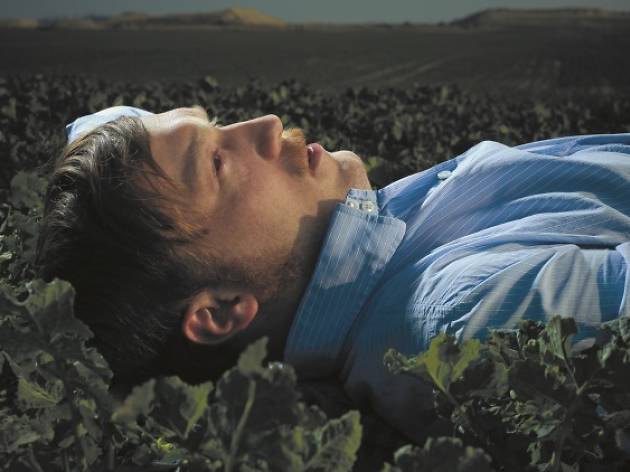 As The Field, Swedish DJ/producer Axel Willner has blazed a niche for himself as one of the dance world's most adventurous musicians in recent memory. Before he unfurls his pulsing, atmospheric sounds at the upcoming Neon Lights festival, the elusive genius shared a little more about his shadowy touch with us.
'I just want to be intimate and punk.'
The last time you played in Singapore was at the Super0 Openair festival. What was that experience like?
That was pretty cool. I played in an empty pool and even though I came in straight from Japan for that show and I was exhausted, I had a great time.
Your musical interests range from Lionel Richie to Steve Reich. Would you say your music is a balance of these different music worlds?
Definitely. I'm very open. I like to think there's good music everywhere and you can find something special in any type of genre.
How do you feel about Looping State of Mind being hailed as a classic in modern techno?
It's very flattering, of course! It was a fun record to make and it's heartening to see such great reception.
A lot of clubs worldwide have moved towards 'big room' sounds. Where do you think your music stands in relation to this trend?
When I first started out, it was all about playing solo. Then, a group dynamic slowly built with more people getting involved. We're now a group of musicians with a lot of gear and laptops, playing in different clubs. Right now, I'm back to playing solo. But I don't need the best sound system – I just want to be intimate and punk.
You're one of the few EDM musicians to incorporate the electric guitar into their sound. Why is the guitar so significant to you?
I love the sound – you can use it unconventionally and experiment with its potential in so many different ways. It's also the first instrument I ever learnt to play. Also, I've come to find that most mixes always sound great with the inclusion of a guitar.
It's known that you're a fan of The Misfits. Do you feel that rock 'n' roll still has that revolutionary power?
Personally, I think that's long gone. The old musicians have come and done everything they could do. I don't know if anyone new can offer anything they haven't. I like to think that epic era had a great run, but there's little that can shock now.
Over the last two years, we've seen a shift in both pop and dance music towards hip hop and trap sounds. What are your thoughts on this?
Hip hop is the only field of music that I have no clue about! It passed me by when I was growing up, so my knowledge of hip hop is limited to the NWA, De La Soul, A Tribe Called Quest and Beastie Boys. But of course, I can see that it's influencing a lot of things today, as it did in the past.
What are you most looking forward to about playing for Neon Lights?
It's going to be bigger than Super0, and I'm very excited for that. I'm also looking forward to the food!