Interview: The Internet
Right before R&B band The Internet took to the stage at St Jerome's Laneway Festival Singapore 2018, we ask the members to spill the beans on their forthcoming studio album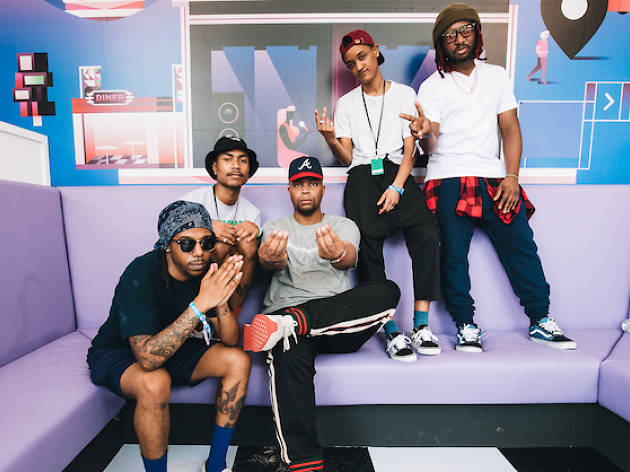 It's been three years since The Internet released their Grammy-nominated third album, Ego Death. Over the months, members Syd Tha Kid and Matt Martians have produced debut solo albums while guitarist Steve Lacy, bassist Patrick Paige and drummer Christopher Smith each worked on their EP.
Now that the band's done with their own individual projects, the group says it's time to put out their highly anticipated fourth offering. We sit down with the members (although, Smith was missing in action) at this year's St Jerome's Laneway Festival to get all the scoop.
What does The Internet mean to you – literally and as a name?
Syd: It means the world to me. It's a livelihood right now. But as name? It honestly doesn't mean anything. We thought it was just funny.
What's it like to play in SouthEast Asia?
Matt: We did Laneway two years ago and I remember it being hotter than it is right now! But it's so beautiful here. It's a place we've always wanted to come and perform at. The people are nice and the shopping here's really good too!
You guys have toured a lot around Asia including Seoul, Tokyo and Singapore. What other Asian countries or cities would you like to perform in?
Syd: Hong Kong, for sure.
Steve: I'd definitely like to go to the Philippines. I have a lot of brothers and sisters there and I can't wait to visit them.
Syd Tha Kid. Photo: Aiksoon Lee.
What's it like to be back in Singapore?
Syd: It's a lot better because it's not as hot like back in 2016. Two years ago the air-conditioner in our tent broke! [laughs] And also because Steve's finally here.
Most of the band members have produced solo material since your third group album, Ego Death. How do you think that experience has influenced and shaped your upcoming fourth album?
Steve: From that I think we've learned a lot about ourselves as a group. And to know what we have now – it's clearer and much easier to work together.
So what's the new album going to be like?
Matt: Oh man, the new album is going to be fire! And better than Ego Death. It's coming soon.
Steve Lacy. Photo: Aiksoon Lee.
How soon?
Steve: Umm… Soon 12th!
Matt: [laughs] Yes, soon 12th!
Matt is known for playing the group's 'counselor' or 'advisor'. What's the best advice Matt has given to each of you?
Matt: Oh man!
Steve: That's tough, though! I've got so much. Matt really emphasised on me when I was younger that I didn't need anyone. And it made me realise that I can make music on my own. Back then I didn't know anything and he nailed it on me that I could it. And I was like… word. [laughs]
Syd: More so for me, Matt helped me get through a lot of depression. I suffered really badly at the start and when we got close, Matt was always just there to talk me through it.
Matt: I think Patrick's just gonna roast me.
Patrick: [laughs] I definitely got thicker skin hanging around Matt now. And I appreciate that.
Watch The Internet's music video for Girl.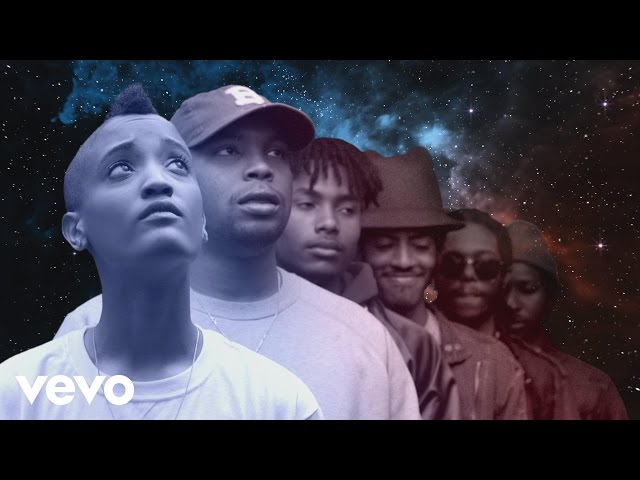 The Internet's new album will be available on all music streaming platforms including Spotify and Apple Music.