Interview: The Kooks
The Kooks bring the funk on 'Listen', their first album in four years – hear it live when they pop into town this month.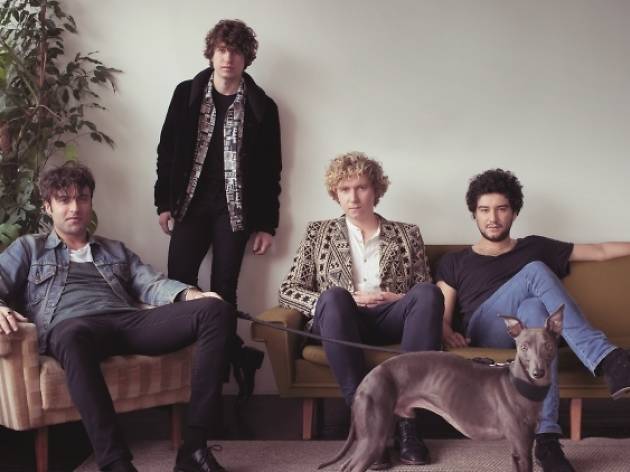 On one euphoric night in 2012, Brighton's The Kooks served up their glorious payload of indie pop sounds to a packed house at the Esplanade Concert Hall. And this August, the good people at Tiger Beer have ushered them back in honour of our nation's golden jubilee. Bassist Peter Denton talks more about Listen, the quartet's latest, funk-inspired record.
'Besides, funk and soul is where we've always come from. Now, there's more.'
Did you enjoy your last show here?
Yes, I did! I remember it well. It was my first time in that part of the world and the whole experience was generally fun. We can't wait to come back and honestly, what better reason is there than to celebrate 50 years of independence.
Congrats are in order for Listen. Why did it take three years to complete, though?
Firstly, thanks. We're proud of it, too. It takes a band forever to write a record, doesn't it? We had been touring for almost two years and it's very difficult to sit at the back of a large tour bus and get an album out. We just had to set aside time to start creating again.
What led to the striking influence of funk, jazz and soul sounds on the record?
Yes, our new direction was very conscious and very thought-out. We were so bored after our third record and we wanted to do something different. Besides, funk and soul is where we've always come from. Now, there's more.
Did you enjoy the recording process, then?
Definitely. We were playing funk, after all, so it was an awful lot of fun. When songs like 'Bad Habit' and 'Forgive & Forget' were done, we knew we were on to something. We missed that feeling on our third album.
Luke Pritchard [the frontman] said earlier that with Listen, the band sought to 'break free of [their] boy band image'. Would you agree?
Well, I don't know. I quite like being in a boy band! We just got the choreography ready for the show…
It's been almost a decade since you released 'Naïve'. Are you surprised by its enduring appeal?
I think it's a great song, so I'm not surprised. Every band is lucky to have a big tune. And it's a fun song to play – we can't complain.
Where do you think rock music is at today?
It's great that a lot of young bands are breaking through. I'm happy for the Royal Bloods of the world. Also, that there's so much collaboration between artists from different genres is just great for music in general.
Lastly, what are you looking forward to most about playing in Singapore again?
The fact that it's very difficult for bands these days to travel and that Singapore is an amazing place has already got us excited. We have a few days there too, so we'll be doing some sightseeing and getting down and dirty.