Interview: Tonstartssbandht
The psychedelic duo tells Muhammad Nuruzzaman about the wacky way they make music, mishaps during their live shows and growing up as siblings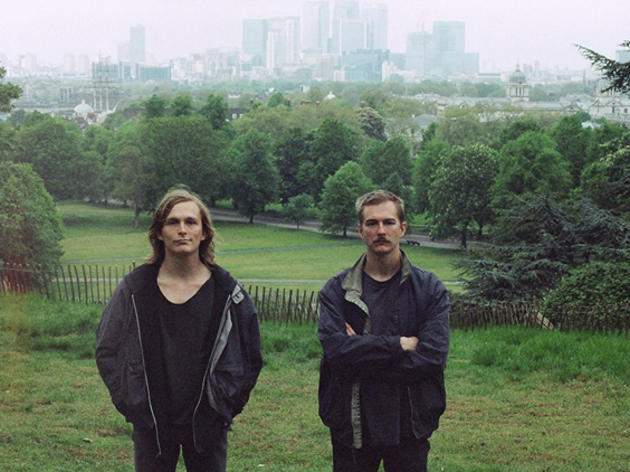 Creating ad-libbed sonic onslaughts by embracing each guitar riff and drum beat that cascades from their instruments, psychedelic boogie-rockers Andy and Edwin White are Tonstartssbandht (pronounced 'tahn-starts-bandit' – yeah we didn't get it right the first time, either).
While their arcane releases may seem a bit too left-of-field for mainstream success, their trippy '5FT7' featured on the soundtrack of James Franco's Palo Alto and their hypnotic remake of Big Country's 'In a Big Country' – aptly titled 'BlackCountry' – is a constant hit on alternative music blogs. The brothers talk to us about creative spontaneity and the craziness of their live sets.
This is your first time in Singapore – how did that happen?
Andy: Yes, we've been meaning to visit South-East Asia. Melissa Yong from Other Sounds emailed us in spring this year. She said that she heard good things about us from Dirty Beaches and Mac DeMarco while they were playing in Singapore.
So what do you guys know about Singapore?
Andy: Not much actually [laughs]. Ed, what do you know about Singapore? ]

Edwin: It's a city-state with a big metro system? [Laughs]
As brothers, did you grow up listening to the same music?
Andy: Yes, and when we were younger, we played in a lot of noise bands. Listening to and playing noise music are two different things when it comes to abstracting sound in the way you perceive music. I guess we listen to a lot of '60s rock music, progressive music and jazz – and that's all very big influences on the kind of music we create.
How does Tonstartssbandht approach improvisation?
Edwin: Either Andy or I will have an idea that we create on our own, like a riff or a melody or something simple. Then we play around with it and bring it around to the other guy – it's collaborative, but it also usually starts with one guy just improvising on his own. We record our songs while it's being written. It's rare that we get a single idea and record it as how we think it is.
Does that reflect how you guys perform live?
Andy: Definitely. I always take every opportunity I can to add different things when we play live. It depends on how confident or comfortable you are at the show or in that moment. And if I have that feeling, I always go for it because I find it to be most rewarding. Each show is always different; the set list is always changing, how we play the set changes, sometimes we'll play very loud, sometimes very soft. It can be very subtle changes, but to me they're interesting.
Any mishaps during these live performances?
Andy: They've been plenty of occasions when we were playing a show and there'll be some technical difficulty in the middle of the song. Like the guitar will cut out or the PA breaks or the drum kit falls apart. But Edwin and I are very in tune with each other when we play, so if something goes visibly wrong, our energy carries the song through 'cause we don't really stop when we play.
Edwin would be doing a drum solo and singing at the same time while I fix something, or I could be doing a weird feedback noise while something is wrong. I always consider fixing a problem while all this is happening fun.

Edwin: Sometimes the stage underneath you would be falling apart and the drum kit is falling down. I'll be playing really fast and using my feet to pull the drums closer together – it can be really crazy and frustrating sometimes. Crazy sh*t happens all the time when we play. Either you can have fun with it or you don't.