Interview: Vandetta
We speak to Vanessa Fernandez (better known as Vandetta) about bridging soul and electronic music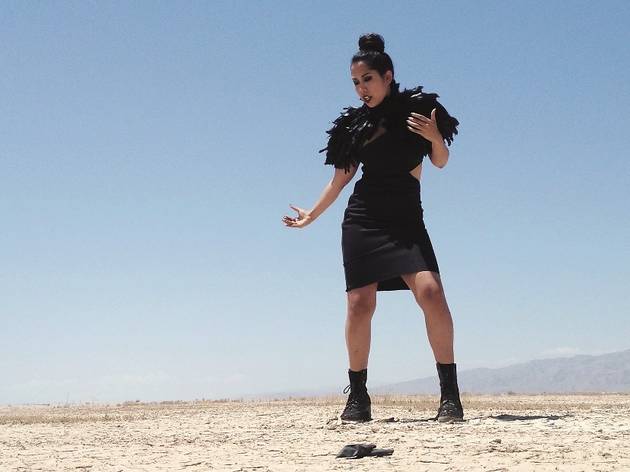 From vocalist of homegrown R&B outfits Urban Xchange and Parking Lot Pimp more than a decade ago, Vanessa Fernandez has moved on to lusher terrain. As Vandetta, she adopts a hushed, electronic approach, best heard on her debut self-titled EP, which dropped in 2013.
And in August, Vandetta received the remix treatment. An array of local and international producers reinterpreted its hypnotic, heady sounds, affirming its stature as a path-shining work. We find out from the lady herself how she feels about it, two years on.
'If you call yourself an artist, make sure you have the goods.'
What does Vandetta mean to you today?
That EP is still me reflecting on what it means to be a musician in Singapore. When I set out to make it, I wanted it to be something I could listen to years from now and still feel moved by. I suppose I've achieved my objective.

Why did you want to release a remix of it?
The remixes evolved out of a two-year process where the producers who reworked the songs asked me for the instrumental stems. It was partly due to other producers reaching out to me and me taking the songs to other people.

Were you ever apprehensive about inviting outside opinion into your work?
Not really. I wanted to hear what other musicians were getting out of my own music. At the same time, I wouldn't have given the songs to people I didn't think were dope to begin with.

Is there a particular song that stands out for you?
I keep coming back to [local DJ] Jean Reiki's remix of 'Fly'. Obviously, I love them all, but this is the one that pops to mind.

Given your soul background, what was it like transitioning into the electronic realm?
The process of layering a soulful voice over electronic production can be challenging in this age of the 'wispy voice'. But the proof is always in the pudding. If you call yourself an artist, make sure you have the goods.

From your vantage point, what's changed in the local scene since you started out?
I definitely feel like it's better. There are more people becoming successful at just being musicians. At an institutional level, the National Arts Council is pumping money into it, and media support has grown. But it's important that we don't take any of this for granted.