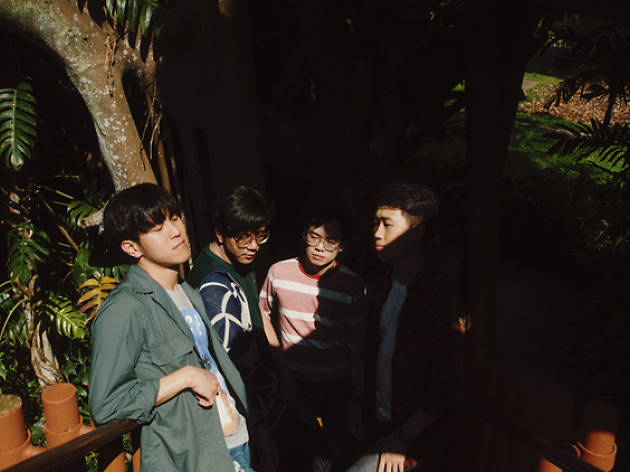 Local music acts to look out for in 2018
Move aside The Sam Willows and Gentle Bones. These are the new faces of the local music scene who should be on your radar and Spotify playlist
We don't wanna hear another word about Singapore not having enough good local musicians. There are plenty of hidden talents here who are just waiting to be uncovered. From indie-pop bands and electronic artists to R&B groups, here are five music acts you need to listen now. And we're calling it first – these guys are about to get big.
Photo: Glenn Taubenfeld
We're positive electronica wunderkind Evanturetime (no, not Adventuretime) only constructs infectious songs that continue to ring in your head even after you've hit pause. He's even worked alongside established homegrown musicians like Tim De Cotta and .gif's Weish.
SOUNDS LIKE Synth-pop on the surface but features quirky and unorthodox beats underneath.
LISTEN TO Vultures. His soothing debut single features the charming vocals of local crooners Linying and Charlie Lim. The track has accumulated more than 300,000 (and counting) plays on Spotify and topped the streaming service's Viral 50 chart.
FUN FACT He samples clips of tree branches, beer bottles and traffic noise in his music.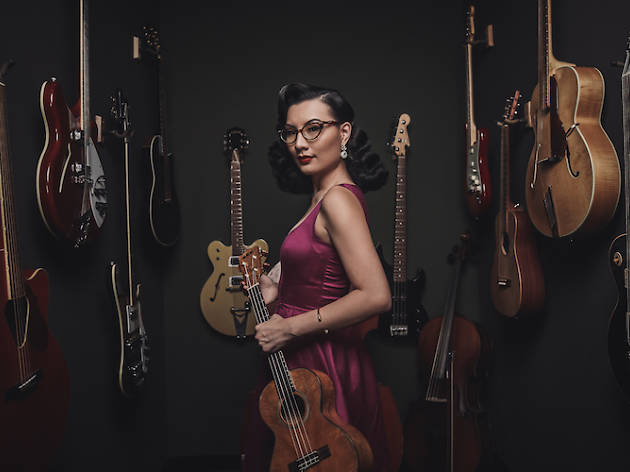 There's something extra nostalgic about Miss Lou. Combining doo-wop, swing and jazz with Old Hollywood glamour, Lou Peixin is vintage pop at its finest. Apart from being a full-time musician, the singer also runs online boutique store Baju Mama Vintage.
SOUNDS LIKE Modern jukebox music with pin-up girl vibes.
LISTEN TO More than Just that Bass. At first it'll remind you of that Meghan Trainor song but Lou emphasises that everyone's perfect in their own way – with or without a booty.
FUN FACT She was part of Brazilian percussion outfit Samba Masala and played the Indian dhol.
If Fazerdaze and Craftspells aren't enough for your fix of glittery dreampop, then look to this homegrown trio. Misfits Celine Autumn, Jared Lim and Raphael Ong make up Sobs as they pen down songs about personal fantasies, romance, struggles and apparently… an imaginary ocean in Singapore.
SOUNDS LIKE A lazy Californian summer's day that's filmed on a VHS camcorder.
LISTEN TO Girl. American singer-songwriter Michael Bolton has described it as nice, pop and pleasant. We concur.
FUN FACT Their song Girl has been played at stores like H&M.
Photo: Jasper Tan
Previously fondly known as Take Two, this indie-pop quartet is another case of uni-mates turned bandmates after discovering their shared love for music as students. The act is comprised of members Paddy Ong on vocals, David Siow on bass, Peng Sing on guitar and Jeryl Yeo on drums.
SOUNDS LIKE The type of songs to blast during a road-trip with friends in a convertible car.
LISTEN TO Distraction off their self-titled EP for a heady mix of the band's old sound and new one.
FUN FACT The band names Bombay Bicycle Club, Local Natives and Last Dinosaurs as their musical inspirations.
Ffion Williams initially began her music career by posting song covers on Youtube before breaking out on to the scene with her hit single With U. Born in the United Kingdom but raised in the Lion City, the singer has been making her mark with performances at Esplanade's Mosaic Music series and even overseas in Manila.
SOUNDS LIKE A mix of electronic, pop and R&B.
LISTEN TO With U from her debut six-track EP Bad Habits – a romantic R&B ballad that sings about love and finding the one you've been searching for.
FUN FACT She has her own streetwear clothing line called By Ffion Williams, which features fashion staples like t-shirts, hoodies and denimwear.