Growing up is hard to do, especially when it's happening in the limelight. Handling it with grace and finesse is none other than 19-year-old singer and producer Shye-Anne Brown, who began her rise to local pop darling at the tender age of 16.
Since then, Shye has gone from tinkering with GarageBand in her bedroom to winning Vans Musicians Wanted in 2018, putting out her 2020 debut album days to morning glory which won "Album of the Year" at the Youth Music Awards 2021, and most recently, winning "Best New Artiste" at the 14th Freshmusic Awards. You may also have caught Shye performing the national day theme song The Road Ahead at National Day Parade 2021, on MediaCorp Let's Celebrate 2021, and at festivals like Baybeats and Urbanscapes.
Now, this 'accidental' and self-taught musician is back with hello TRINITY, a mini album to mark her transition to adulthood. The eight tracks step away from the uncertainties and insecurities of teenagehood expressed in her debut release. This time, Shye brings her electro-pop sensibilities to a more assertive and self-affirming album.
"Although Trinity is my first name, I've always been known by my second name. So in a sense, it's a welcome greeting to myself, to celebrate my "lost and found" story and a journey that brought me back home to me," says Shye. "I'm stitching my name into who I am."
Take Welcome Back, where she shoots back at those who tell her she will never be enough, declaring "But I'm still here". In All I Can Say Is, she declares "I'm moving on to bigger things" and accepts the many facets of herself with the looping "three in Trinity" in the intro song Trinity. And if you believe the liberating track notgonnalie – Shye's having lots of fun.
RECOMMENDED: Meet the dreamy bedroom chanteuse Kitty Purrnaz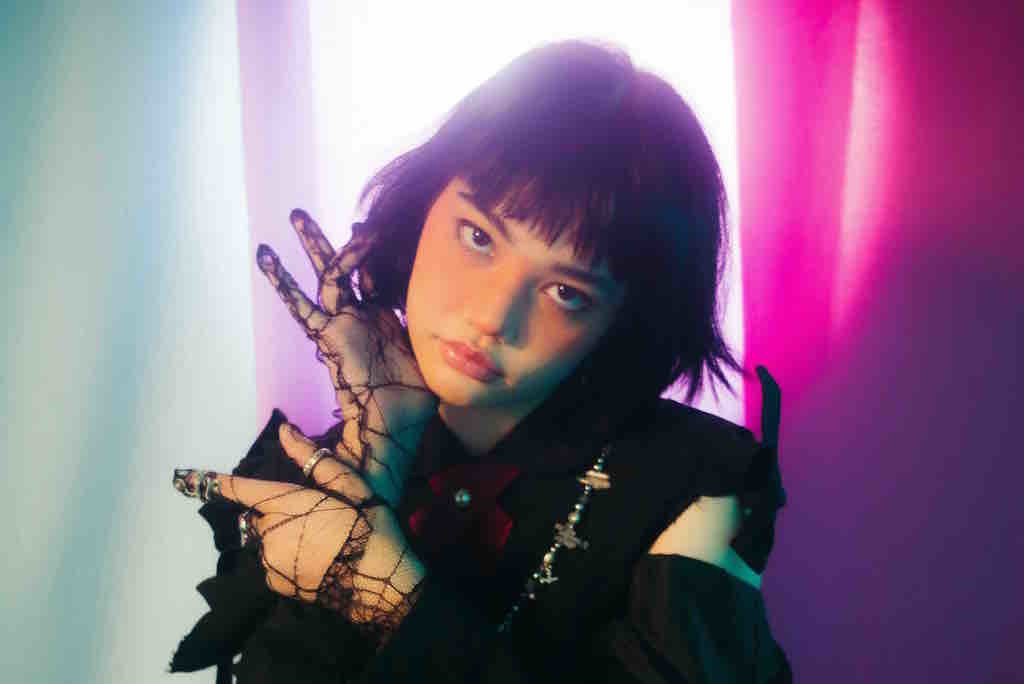 Hi Shye! First of all, I have to ask, How R U Sleeping?
I'm sleeping okay! My sleeping schedule is very messed up, but I'm sleeping well now.
So, how was it before when you were preparing for hello TRINITY? Quite intense?
No, I wouldn't be dramatic and say it was intense. I feel nervous, excited, can't sleep at night. But it's a very nice feeling when it's out. It's a lot of relief. But it's also very scary because you don't know if people will like it and if it's good enough. But I think it will always be there so I try not to stress myself too much about it.
Are there more expectations now that it's your second album?
I think the expectations mostly come from myself rather than the people around me. Obviously, I want to do well and I want to make sure that they enjoy my music, but a lot of the pressure comes from me telling myself it's not good enough. But I've gotten better at that because I realized that nothing will ever be perfect. I think as long as I know that I did my best, that I enjoyed the process and I am proud of the songs – I think that's good enough.
Before we get to that, congratulations for most recently clinching Best New Artist at the 14th Freshmusic Awards, among other wins. How do you make sense of your success so far?
I'm extremely thankful because I'm still so young and I still have a lot to learn. But it's really nice to see people so supportive and encouraging, and that's what is keeping me going, to want to continue to work hard and do better. And it's very surreal because I started listening to more Singaporean music in 2017 and 2018, so when I first met people like Sobs and Subsonic Eye I was like, "Oh my gosh, so cool". All these Singaporean musicians are people that I really look up to, everybody works so hard, and it's a really nice little family of creatives that we have here, which is very sweet.
This album is about how I finally found myself. I'm finally confident and comfortable in my own skin.
Now, your latest album hello TRINITY is about being "lost and found". What was the emotional journey like for you from the first to second album?
I think the first album was more coming-of-age. It was about finding my own identity as a teenager, with my own insecurities and pressures. days to morning glory is sort of the baby of hello TRINITY. There's a growth from that album to this one – from when you first become a teenager to your last year as a teenager. So, this album is about how I finally found myself. I'm finally confident and comfortable in my own skin, and I do think the songs themselves come across a little more confident compared to days to morning glory. That was a bit more mellow and shy, like I was still unsure of the unknown. hello TRINITY is a bit more assertive and like... 'Hello!', yeah.
And the lyric 'three in Trinity' – were you trying to express that there are many facets to your identity?
Yeah! When I first started to make music I was just coming into it and there was that process of trying to find what kind of music I liked and trying to find myself as a musician. Now that I finally found myself, I realised that I don't need to label myself, or live by a specific style or genre. I can just experiment and as long as I'm well, that's good enough.
So, if I asked you to describe yourself as an artist now, what would you say?
I think I am most myself now. I still am very awkward and shy, but I think I have been able to come out of my shell a little bit more. Music has helped because by experimenting and learning new things, I've also learned a lot about myself. So yeah, it's definitely helped me open up a bit more.
We've talked about your emotional journey – what about the artistic one? Has your creative process evolved?
In terms of what I do for mixing or recording, it's still done the same way – which is by myself, in my room, where I'm most comfortable. I think the main thing that has evolved is my music style. That could also be because of the different kinds of music that I listen to now. In general, I like to find new songs and learn different ways of writing the same thing or producing different sounds. The way I listen to music applies to the way I make it as well. So, I try to experiment a lot and go out of my comfort zone, be it in terms of production or musicality, or even vocally because I can't play instruments and my voice is the one instrument I can control the most.
And just curious, what are you listening to now that's different?
During days to morning glory, it was a lot of Taylor Swift's Folklore and Clairo. Now I listen to more Grimes, Aurora, a lot of Kpop. But when I make music, it's not so much to sound a specific way or to sound like a certain artist. It's more of what I personally like and am proud of, so only when I feel like it's good enough to put out, then I put it out. It's not like I'm putting music out for the sake of it, because if I don't want to listen to it then there's no point.
Don't be afraid of failing in life, don't be afraid of trying. And with any age, I think it's important to know your worth and not settle for anything less.
days to morning glory was the coming-of-age album and hello TRINITY is about you arriving and leaving your teenage years behind. What does it mean for you to be an adult soon?
I don't know if I will feel a big difference. I'll be sad because I'm not a teenager anymore and have responsibilities now, but I don't think my personality will change. I always feel like I'm still very giggly all the time. Maybe I'll be a bit more serious, who knows? But I can't see myself changing much – maybe when I'm 70 and I really have no energy to do all this.
I think it is scary because I remember when I turned 19 I was immediately on the floor screaming and being dramatic. But we can't do anything about it so we just have to make the most of it. I don't think there's anything wrong with growing older and it might open up even more opportunities. I try to look at it in a positive way.
Any friendly words of advice for those who are, like you, transitioning into adulthood?
Don't be afraid of failing in life, don't be afraid of trying. And with any age, I think it's important to know your worth and not settle for anything less.
I think spending time with your parents is also very important, because when you get older, they're also getting older. And if you have younger siblings, spend time with them because they are also growing up and you're the best person to guide them. I have a little brother and I'm trying my best to not let any girl talk to him [laughs]. Yeah, I'm quite protective. But just look out for them and try not to make their lives miserable.
Anything you're looking forward to in 2022?
Yeah, it's a new year with new opportunities. New music hopefully. I do have something coming out in December – it's quite fun and interesting. There's also another thing that's quite big and quite unreal for me.
So two mysterious, music-related things that fans should watch out for. The festive season's also coming up! Any song recommendations for our readers?
I have something for everyone! If you like Michael Bublé or jazz, It's Beginning to Look a Lot Like Christmas is good. If you like Kpop, there's a song by Stray Kids that's called 24 to 25. And for me, there's a song that always puts me in a festive mood – I'm not sure why, maybe because the first time I heard it was around Christmas – Vacation by Sobs. It makes me feel like I'm in a music video, like it's a holiday and I'm with my friends. It always puts me in a good mood.