Review: 'Xhin'
The local techno maven unleashes his six-string fury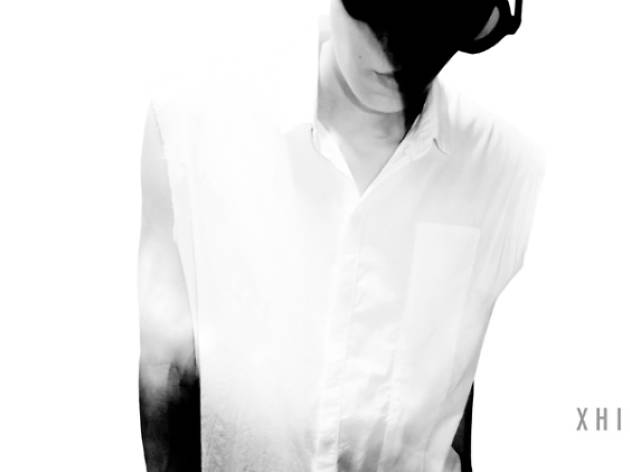 "'Xhin' is a 'Best Of' showcase of musical touchstones".
Xhin, the long-reigning dark prince of techno, within and without our Little Red Dot, has released an album. An album of boundary-torching prog/space/post-rock that discards a 4/4 pulse for double-pedalled mayhem while roping along some of the most inventive metal we've heard in a long time.
The DJ-most-of-the-time affirms the record's own magnificence by issuing it as a challenge to all the canons from which it draws. The post-metal of Isis and the prog rock of a more vicious Liquid Tension Experiment are Xhin's clear forebears, but it's not just that the man displays legitimately expert and, quite frankly, jaw-dropping chops on the guitar. More so that throughout this set of 11 songs, he twists, fuses and, ultimately, reconstitutes some of the most raucous sounds into new listening experiences.
A consummate headphones album, Xhin is a 'Best Of' showcase of musical touchstones. Case in point: opener 'Vovin' weaves gale-force riffs, shimmering leads, jet-engine drumming and astral synths into a seamless 4min track. It's also a lesson in how to approach Xhin. You're meant to let the surging thrall of the album blanket your eardrums while you relish every decibel. And boy are there lots.
The volume does let up, though. The feather-light segue in 'Forgotten Days' and the math-rock gem that is 'Dayoo' demonstrate Xhin's ability to tease melody from light speed transitions or set you adrift on a raft of atmospheric textures – all without resorting to songwriting clichés or seeming as though he's simply checking off boxes. Xhin is a masterful airlifting of recognisable sounds into a rarefied emotional and technical realm – which is more than the listener can ever ask for.

★★★★☆