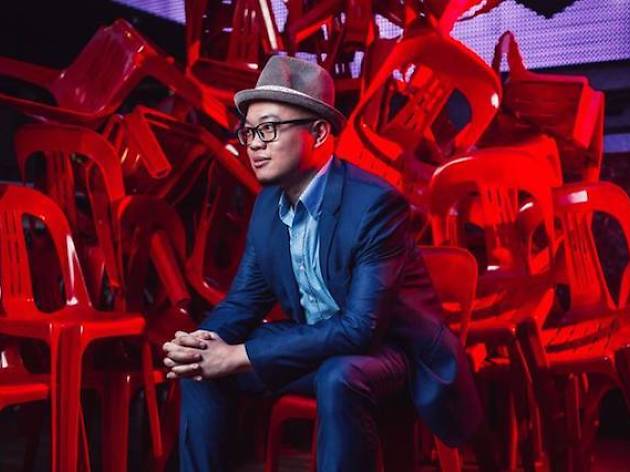 52 Weeks of #ExcitingSG: Week 10 with Willy Tan
Posted: Sunday April 22 2018, 10:34pm
Welcome to Time Out Singapore's 52 Weeks of #ExcitingSG – our commitment to showing you the best of what's going on in the city this week. Every Monday, a guest writer who's "in" with the scene shares a recommendation on what to see, eat, do or buy in the city. This week, we chat with Willy Tan of content agency Aging Youth, which specialises in talent management and music publishing, to talk about the local music scene and his favourite homegrown heroes.
What gets you excited about Singapore?
I don't think there's just one singular thing that gets me excited. It's the place where I grew up – my family and friends are here. There are always things to do and places to hang out. In fact, sometimes, there might be too many events to go to, but I think that's actually a good problem. #PassionMadePossible!
Where's your favourite place to listen to live music in Singapore?
I've always loved Fort Canning Green as a venue. It's spacious and the best part, no one gets in your face too much. Plus it's got a gentle slope, so everyone gets a decent view of the stage.
What are your thoughts on the current local music scene?
I guess technology pushed the music discovery process, allowing more Singaporeans to gain faster and get easier access to new music content. The underground and indie kids will remain the same. They will be there to support their friends and the acts they like. When they grow older with different responsibilities in life, they move on and the next generation of music acts will replace them. It's been so for decades.
That said, more Singaporeans, especially the younger ones, are more in touch with our own artists, getting behind the music in a way unseen since the 60s. I was at the Sam Willows' concert two years back and saw kids aged about eight or 10 years old, holding placards saying "I <3 TSW". That was very cute and heartwarming to see.
Who are some of your favourite up-and-coming homegrown artists at the moment?
Jasmine Sokko, because I manage her! And there are of course a couple of other good acts such as Bakers In Space (their single Mute is amazing) and Theodora (who has just released her Fault Lines music video). The self-titled debut EP by doom metal outfit Marijannah is pretty dope too if you like stoner metal. On the rap front, I really like what Yung Raja is putting out.
Did you have any local idols that you grew up listening to?
I love Concave Scream. They have great songs and long luxurious locks back then. Stoned Revivals were another favourite. Goodil from the 12 Storey OST was the bomb. When I first caught Force Vomit back in the days, it was very *insert mindblown emoji*. The whole surf rock-meets-punk with a dash of dangdut is still unprecedented…
Are there any upcoming concerts in Singapore that you're most excited about?
Dua Lipa. Because she will blow my mind (mwah).
For more upcoming cool happenings, check out Time Out Singapore's 52 Weeks of #ExcitingSG challenge. Don't forget to show us how you're living your best Singapore life via the hashtag #ExcitingSG – we might just throw some free passes and VIP tickets to exciting festivals, gigs and events your way!
Share the story