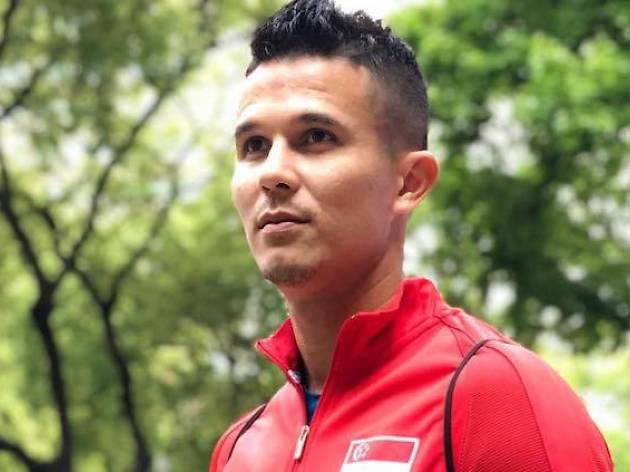 52 Weeks of #ExcitingSG: Week 18 with Baihakki Khaizan
Posted: Friday June 15 2018, 12:05am
Welcome to Time Out Singapore's 52 Weeks of #ExcitingSG – our commitment to showing you the best of what's going on in the city this week. Every Monday, a guest writer who's "in" with the scene shares a recommendation on what to see, eat, do or buy in the city. This week, we chat with Baihakki Khaizan, Singapore's very own footballer (and player for Thailand's Udon Thani FC) as the FIFA World Cup fever hits Singapore.
Hi, Baihakki! First thing's first, World Cup season is back – which international team are you supporting and why?
I don't have a particular country to support, but I enjoy watching teams like Spain and Germany as more of a football learning approach that I can use to improve my game performance. Brazil will be exciting to watch as well.
You've represented Singapore in international friendlies and competitive games. How is it different playing for your national team versus your club?
Playing in club level is more competitive due to the challenges we face every week. There are also other domestic cups like the FA Cup and the League Cup to play for. You are looking at almost 50 games per season! Whereas for the National team, games are only played during FIFA dates, but it's our duty to do well for our respective countries.
What are your thoughts on Singapore's football scene?
The local scene has seen changes in the branding aspect lately. Also, we must not forget that the quality also reflects the brand that you're selling. Nonetheless, I hope we'll reach better heights.
If you could play for any team, which would it be and why?
Manchester City! Like any other players, I wouldn't want to miss a chance playing for Pep. He has all the ingredients to make you into a better – if not a world-class – player.
What are you looking forward to this week?
Hari Raya, of course! I would like to take this opportunity to thank my team staff and management (Thailand's Udon Thani FC) for releasing me, even if it's just for a day to celebrate Hari Raya with my family.
For more upcoming cool happenings, check out Time Out Singapore's 52 Weeks of #ExcitingSG challenge. Don't forget to show us how you're living your best Singapore life via the hashtag #ExcitingSG – we might just throw some free passes and VIP tickets to exciting festivals, gigs and events your way!
Share the story