Tippling Club has never been one to remain stagnant. Since its inception in 2008, the team have evolved and developed with the times continuously while staying true to originality, creating dishes that aren't commonly found around the world. Fast forward to 2022, the mastermind duo, Chef-Owner, Ryan Clift and Head Chef, Ayo Adeyemi, celebrates Tippling Club's 14th anniversary with a boundary-pushing prix fixe lunch menu. Seeking to intrigue, excite and tantalise with a touch of theatrics and flair, this is one experience not to be missed by avid epicures.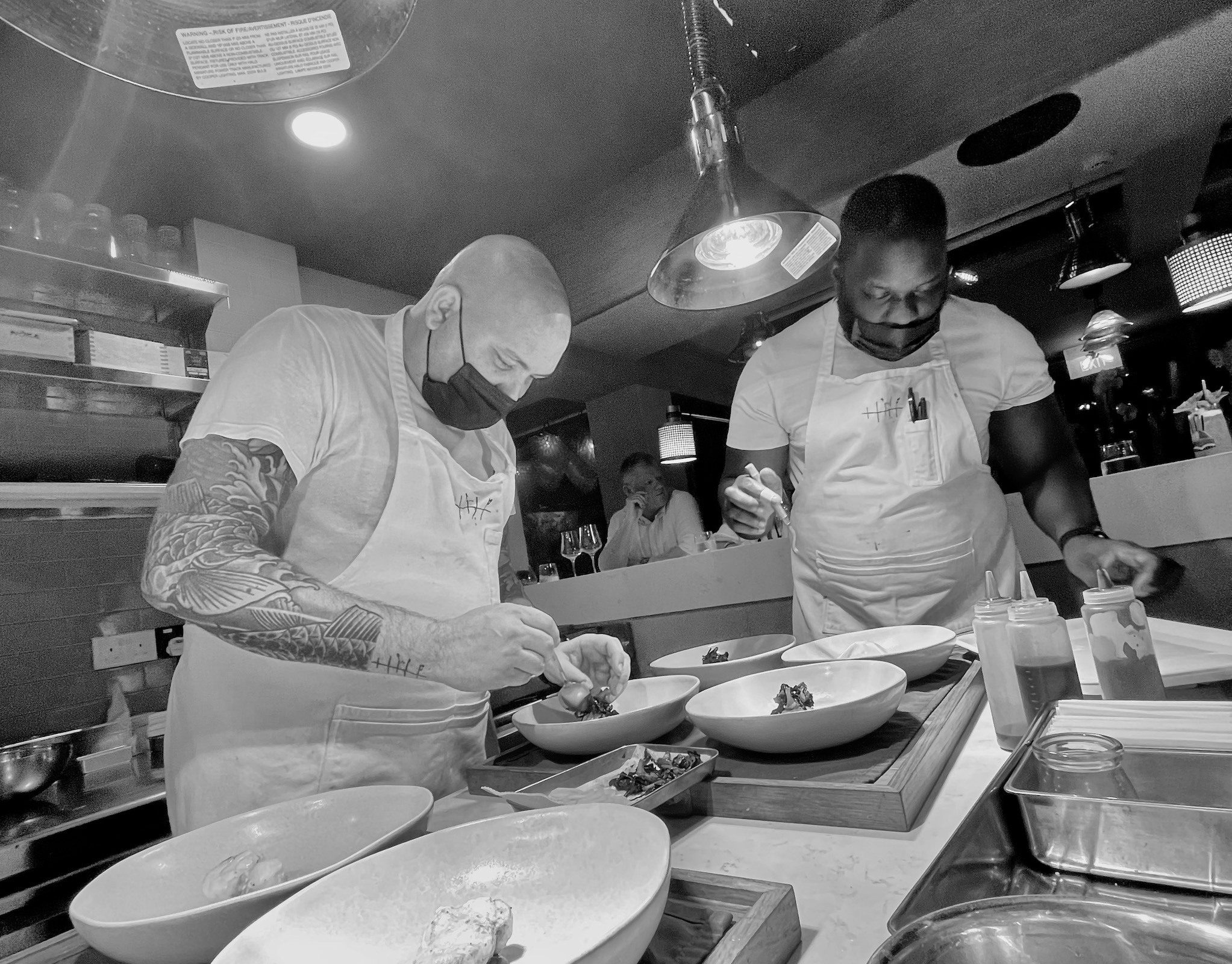 Tapping into Clift's extensive global network of choice produce hailing from Southeast Asia, Japan, and Europe with an acute consciousness toward seasonality, expect to be regaled by the culinary line–up of snacks, mains courses, pre-dessert and petit fours executed with finesse.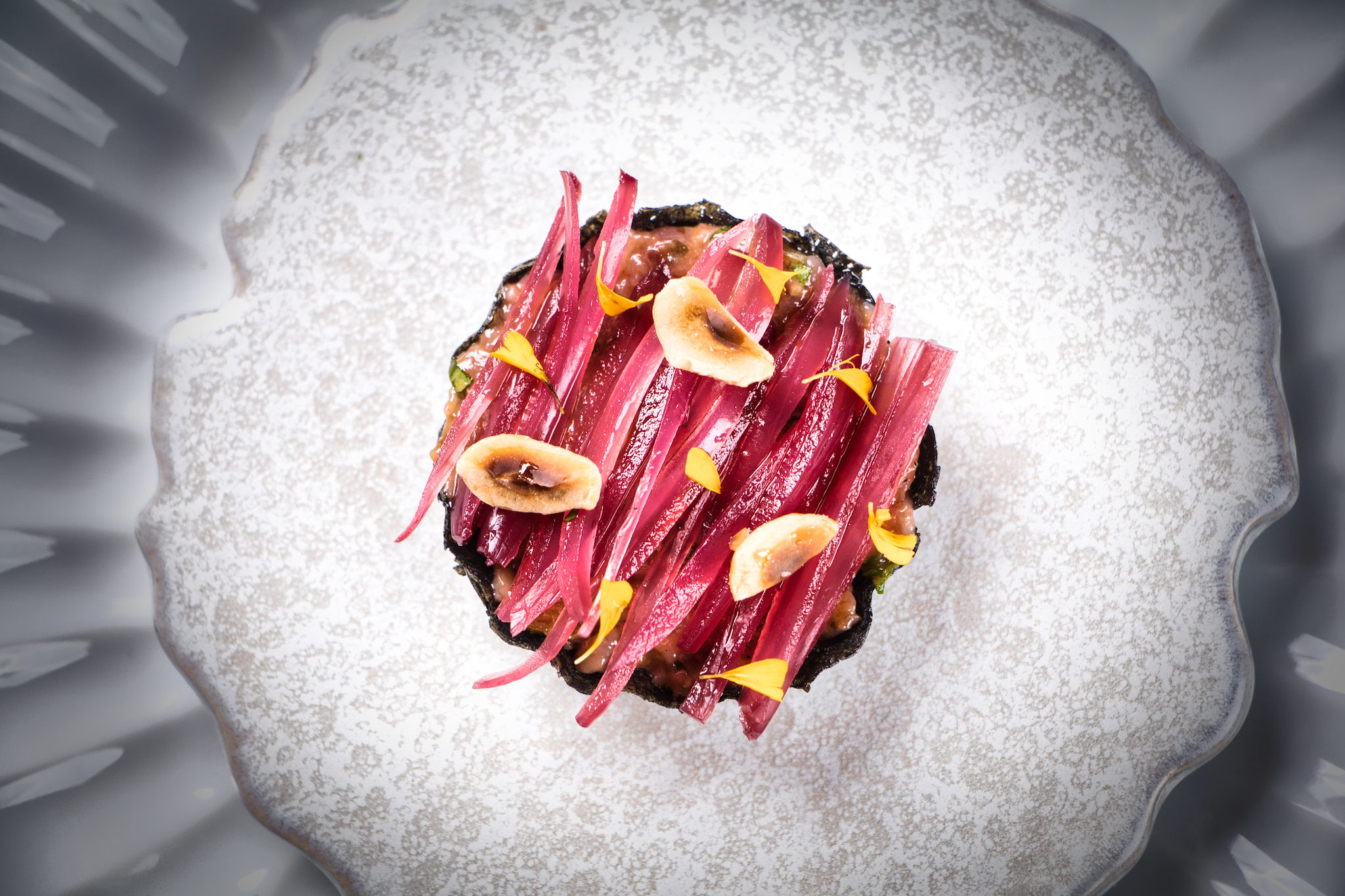 Beef lovers behold, the Wagyu Beef Tartare Tartlet will melt hearts with its display of impeccable balance as the rich A5 Kagoshima wagyu contrasted with mildly sweet nuttiness from hazelnuts and bright acidic tang from the rakkyo zuke. The entire bite is nestled in a crisp tart that introduces crunch from start to finish. The dainty looking Chilled Tomato Gelée is a brilliant palate cleanser with its clean and herbaceous profiles from the sweet baby tomatoes and clear distillates of wasabi and baby basil. Sporting sporadic shocks from the wasabi, this playful dish trumps a shot of espresso if you're looking to freshen up.
Pro wine pairing tip: Ask to pair the snacks with Telmont Vinothèque 2012 which features an equal blend of Chardonnay, Meunier and Pinot Noir grapes. This limited release drinks bright and clean with a citrusy nose and a nuanced finish.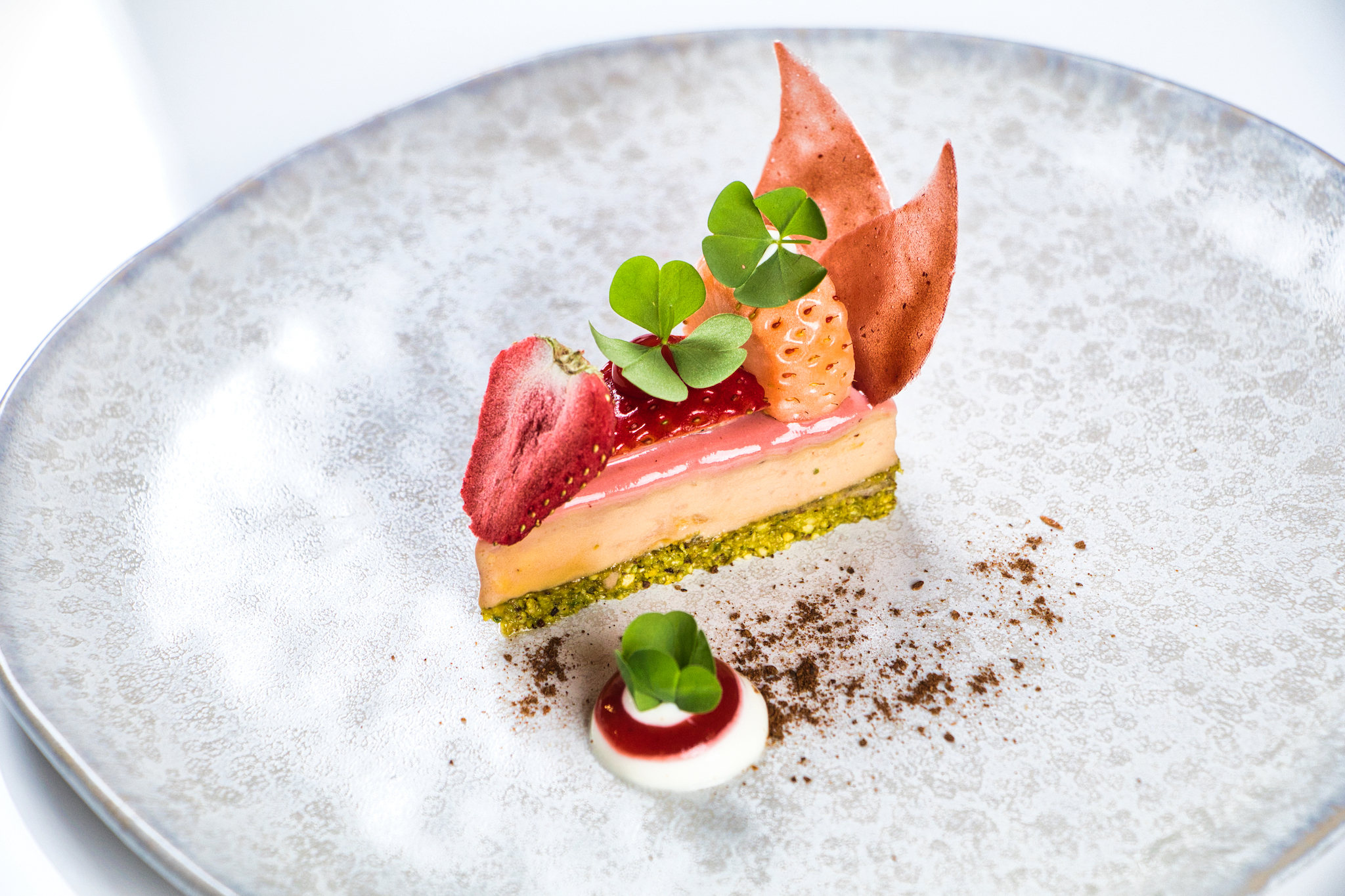 By mid-course, the sight of a cake drifting toward the table will have most diners puzzled at why dessert is being served at this stage but make no mistake, this ain't no dessert. The crowd favourite Foie Gras Cheesecake sees rich luscious foie gras freshly piped atop a bed of Iranian pistachios and topped with seasonal white and red strawberries from the Ibaraki prefecture. A complex treat that undoubtedly surprises first-timers but quickly converts them into believers. Just like us.
Pro wine pairing tip: Ask to pair the cheesecake with Barao De Vilar "Cask 2" 1989 White Port from Douro Valley, Portugal. Golden with slight amberish hues, this boisterous wine drinks sweet yet complex, sporting jammy aromas of peach and finishes elegantly. A perfect round off to the decadent treat.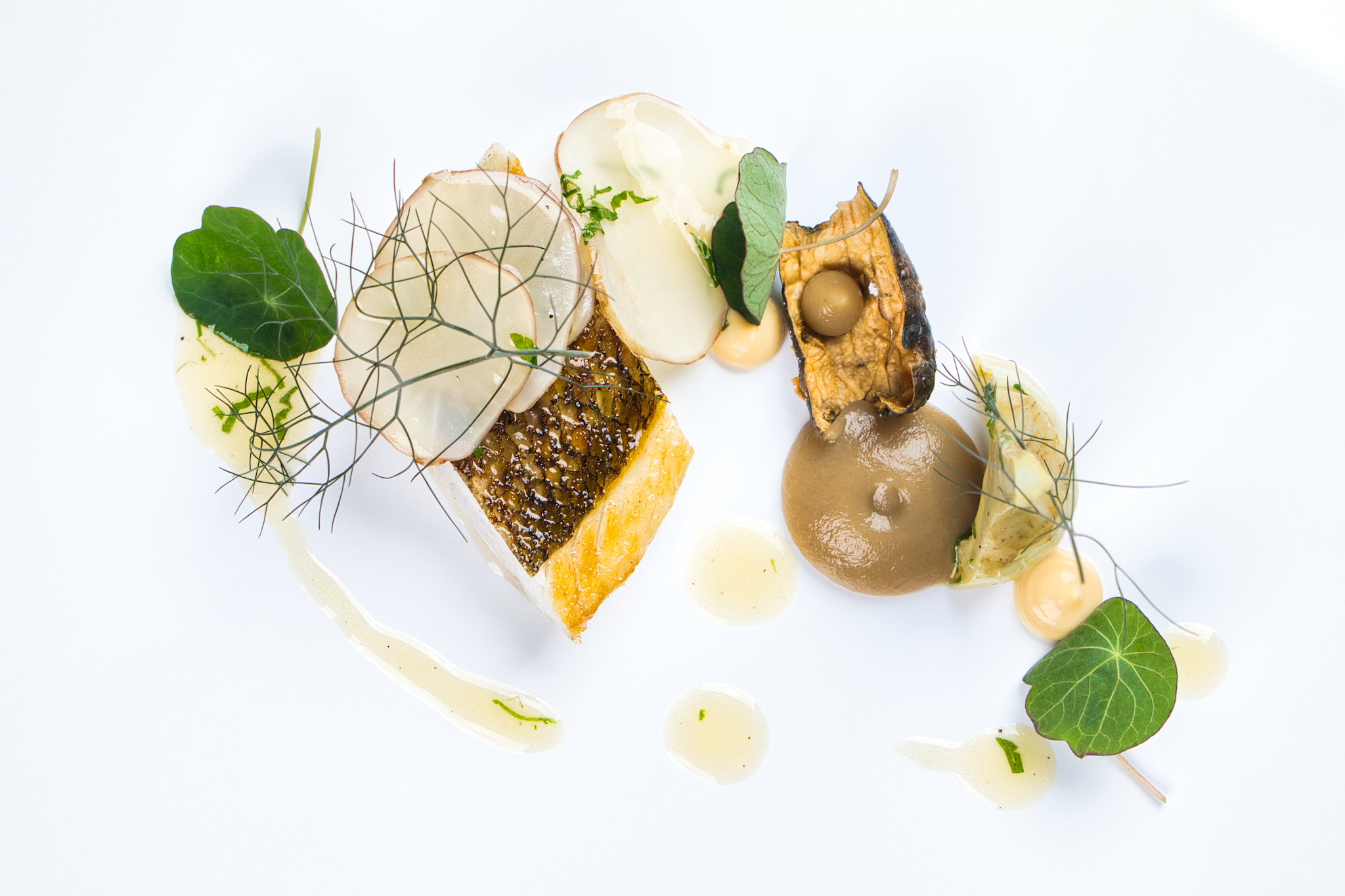 For mains, we're leaning towards the buttery flaky Hamachi with Topinambur – Jerusalem artichoke, miso and yuzu curd. The creamy fatty meat and soft artichoke are both elevated with a touch of acidity from the yuzu curd and an earthy savouriness from the miso. Overall, a classy showcase of mixed mediums that complement the protein well.
Pro wine pairing tip: Ask to pair the hamachi with Cordero Di Montezemolo 2019 Arneis from Langhe, Italy. This bright and subtly dry Arneis drink of grapefruits and chamomile with a mild tang and acidity on the finish, harmonising with the creamy hamachi like a church hymn.
The prix fixe lunch menu (from $110) is now available and will rotate on a fortnightly basis depending on the season of the ingredients.