Need to spice things up on your Instagram feed? Well, here's your chance. Japanese design collective teamLab – the geniuses behind Artscience museum's Future World exhibition – and Marina Bay Sands have come together once again to present another spellbinding multi-sensory digital art installation.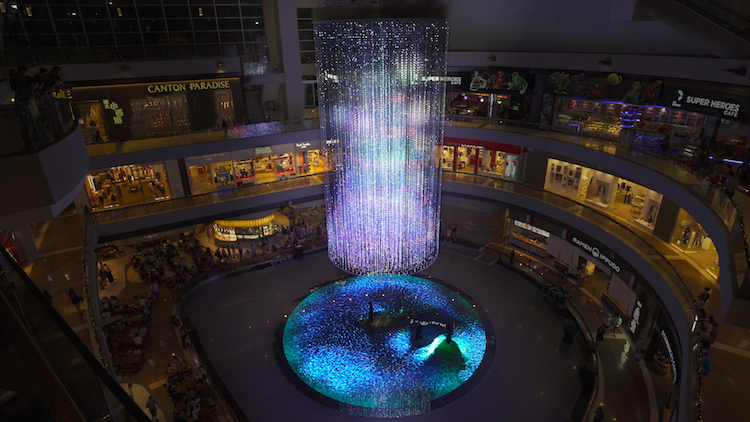 Digital Light Canvas: Crystal tree
Making its home at Marina Bay Sands' former ice-skating rink, the 14-m-tall light sculpture features more than 400,000 coloured LED lights that hang from the ceiling and an interactive LED floor that reacts to your movement. So make sure to dance, glide or hop around to see the magic unfold.
The permanent attraction presents three immersive shows – Nature's Rhythm, Strokes of Life and Festive Celebration – that are accompanied by its own soundtrack. Soar through the skies with flocks of birds, fall into the beautiful world of traditional Japanese calligraphy and light up the sculpture with festive ornaments.
But that's not all – you can cast birthday dedications or wedding proposals onto the installation via a special serial code for the price of $50.
Digital Light Canvas is open to public every day from noon to 8pm on Sundays through Thursdays and 'til 9pm on Fridays, Saturdays and eve of public holidays. Entry to the attraction is $5/person.