Here's a cool music drop to check out – singer-songwriter Lincoln Lim's latest single channels the loss and longing for Tanglin Halt (which is already starting to undergo major redevelopment) into his latest single 'home'. More than that, this song comes as part of a larger campaign capturing the memories, sights and sounds of the historic estate.
Working with more than 10 multidisciplinary artists, Lincoln, who grew up in the estate's close-knit community, pays homage to Tanglin Halt with a heartfelt music video, a sound capsule, and stories and anecdotes from ex-residents and creatives.
Heading to the official campaign website will bring you through a four-part journey starting with the slice-of-life music video for the bittersweet single 'home'. Catch everyday moments that will soon disappear – famous hawkers at work, the bustle at familiar shops, residents at the playground, and more.
Portrait Journeys introduces six creatives to Tanglin Halt for the first time, documenting their impressions and reflections on Tanglin Halt's upcoming redevelopment – how it relates to their art, what we stand to lose, and how it will be remembered.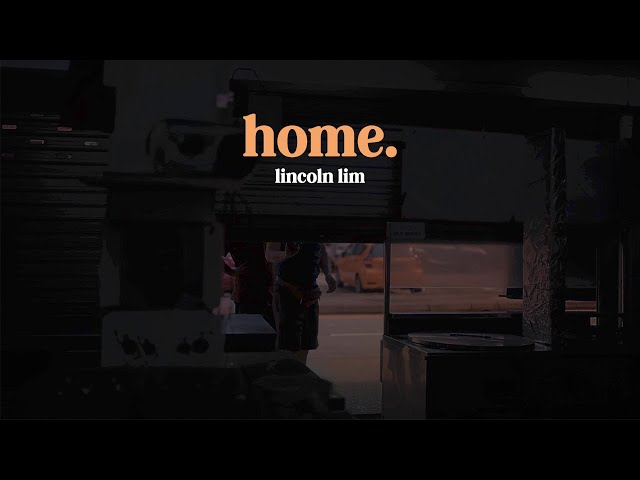 Moving on to The Sound Capsule, this section thoughtfully captures the sounds and rhythms of the estate in seven 360-degree binaural videos. Layered with audio interviews from residents and ex-residents, these serve as an enduring memory of the vanishing estate.
Finally, check out Stories from the Public – a platform for those who have lived there to share their experiences in Tanglin Halt.
Rather than mourning the loss of the estate, Lincoln sees the 'home' campaign as a return to his roots. "I wanted to celebrate what will be eventually taken away, and ultimately, inspire people to appreciate their hometowns and childhood haunts that'll no doubt follow the same path – and to never let them disappear quietly."
Get the full experience of 'home' at the official website. The single will be released on all digital platforms on January 21.
READ MORE
A final look at the old Tanglin Halt
The lost landmarks and buildings in Singapore
The most photogenic housing estates in Singapore