Theatres in Singapore remain closed, but the show must go on. Many local theatre companies have turned to the virtual stage to showcase their productions online – whether it's a recorded show on a video streaming platform or a live show on Zoom. But this is no match to the IRL experience of waltzing to the theatre, squeezing your way to your designated spot, and cosying up in the red cushioned seat.
To allow theatre lovers to somewhat relive the experience at home, innovative theatrical entertainment company Sight Lines Entertainment, award-winning playwright-director Chong Tze Chien, and live streaming start-up Xtuality are launching The Future Stage. A gamechanger in the new normal, the collaborative effort introduces Asia's first interactive 360-degree digital theatre experience which brilliantly combines virtual reality (VR) streaming with the performing arts. It allows you to toggle between various angles on the virtual stage, interact and connect with other theatre lovers, and delight in a theatre experience different to that on Zoom and other video streaming platforms.
"We want to bring audiences straight into the performances in a visceral way, one that a typical two-dimensional stream has not quite achieved. It's not just about elevating the live-streaming experience, but creating an entirely new genre of entertainment," says Woon, co-founder of Xctuality.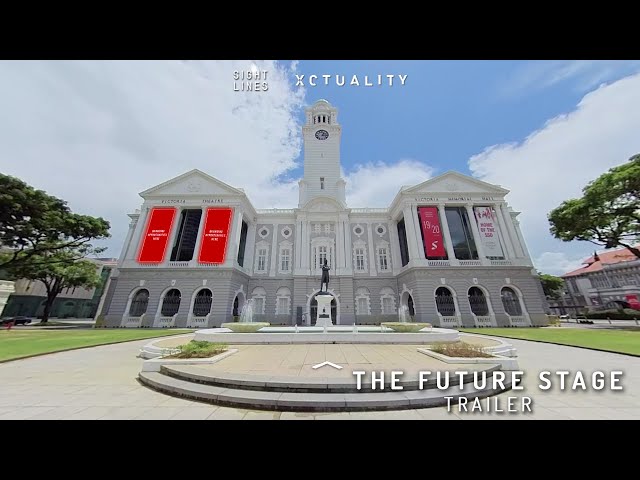 Not just for home audiences, The Future Stage also allows producers to create choice-based narratives where audiences are roped into the story and become part of the show with a click of a button. It also gives audiences backstage access to the dressing rooms and talkback sessions with directors and the crew – something that might not be feasible to do so, especially in the current socially-distanced climate.
Another major plus for theatre companies is swapping filming live performances in a traditional theatre setting with filming productions in a blackbox or studio, minimising the economic strain. Together with VR and 360-degree views, the future of theatre might even come in the form of augmented reality (AR).
With technology, local theatre productions can be enjoyed by a wider audience including those abroad, anywhere and anytime without losing the experiences that are quintessentially theatre. The launch of The Future Stage is yet to be announced. For more information, visit thefuturestage.com.