Self-taught chef Sandrian Tan is no stranger to herbs and spices. Born to a Thai mother, these exotic ingredients were a common sight in the kitchen growing up, appearing frequently in home-cooked meals. They flavoured the way Sandrian approached her own cooking: one that propelled the homemaker to the set of the inaugural Masterchef Asia back in 2015.
"Herbs and spices are like my best friends," shares the homemaker. "I'm constantly fascinated by how versatile yet distinct they are."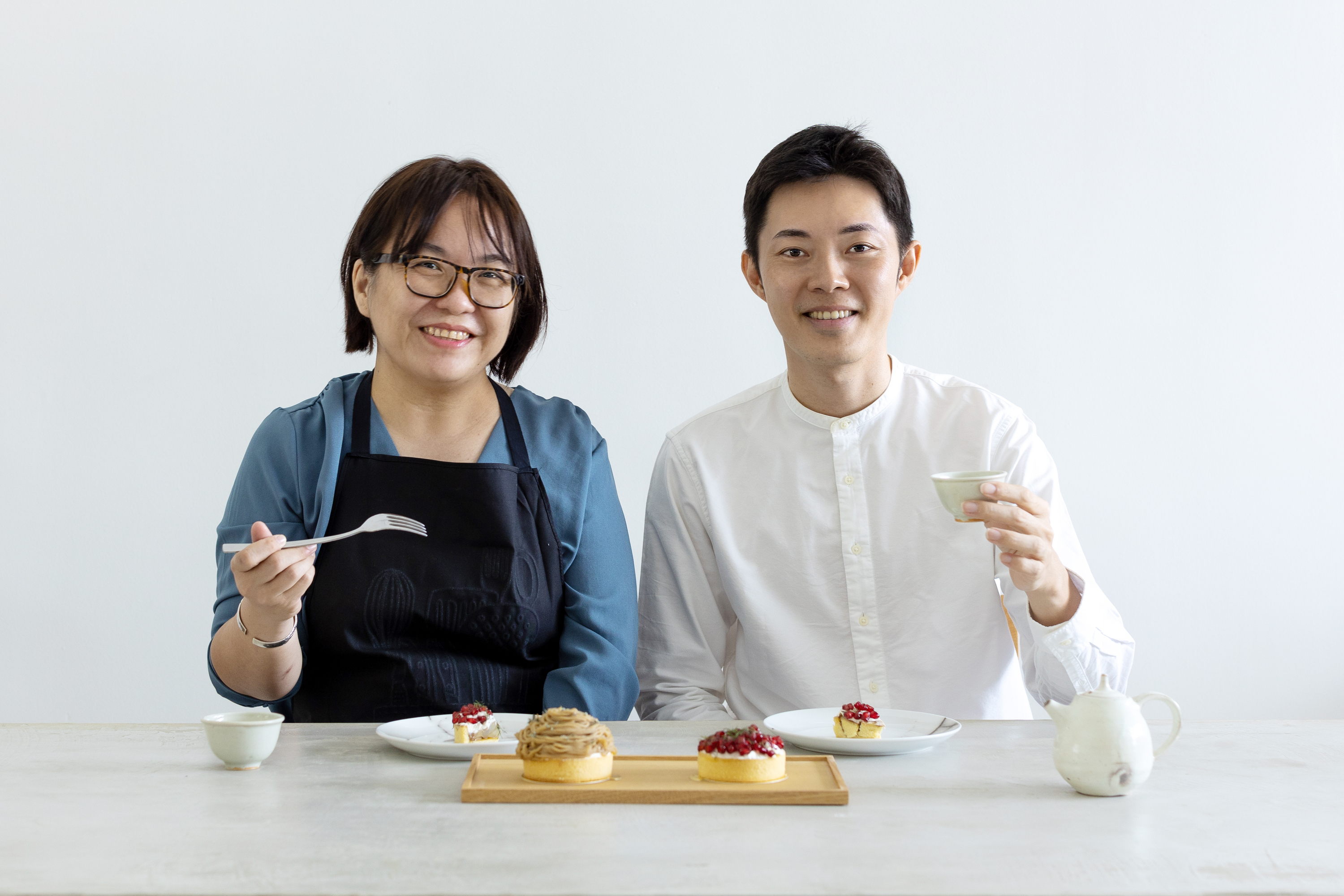 For Sandrian, being heavy-handed with these aromatic additions does not just apply to savoury mains; they work equally well in sweet treats, too. She recently started a digital bake shop, The Tartlery, where she imbues her Thai heritage into gourmet desserts. "I aim to reinvent the classic tart by retaining its time-honoured characteristics, while adding a touch of complexity," she notes.
And that complexity comes in the form of vibrant, springtime flavours: saffron, thyme, basil, and more. The debut menu offers six different tarts, each spiced with different, unusual ingredients.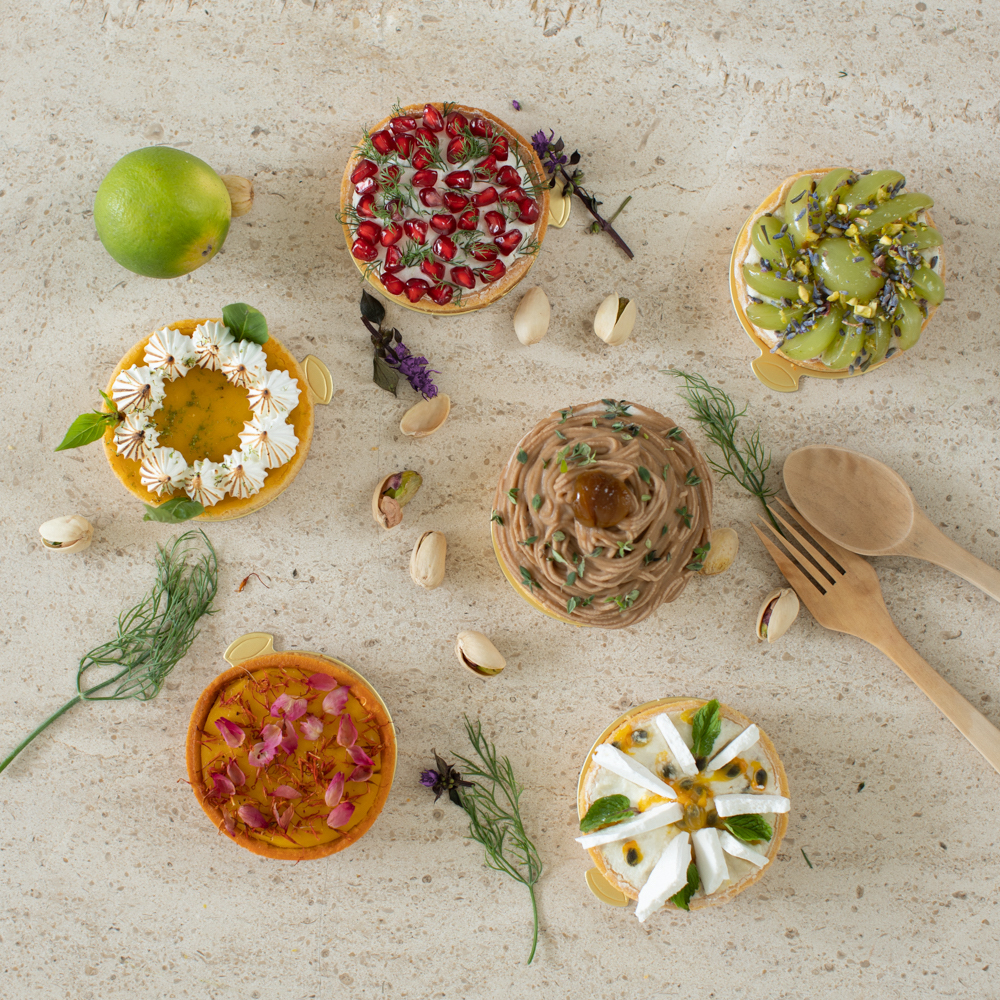 Samsara (named after the 2001 arthouse film) boasts a stunning saffron-scented custard laced with candied ginger and white chocolate to yield a rich, complex, and layered production – much like the movie itself. Somewhat abstract, but just as delicious is the Stonehenge, a sculptural treat of meringue shards, balanced with a mix of vanilla base, mint, and passionfruit.
Closer to home, Mont Timah draws reference to the undulating slopes of Bukit Timah Hill. Beneath squiggles of smooth chestnut puree lies a surprising core of thyme-hinted orange jelly and fresh cream.
Other creations feature the floral Grape Kobo, where juicy grapes are paired with lavender and honey; the festive Peary Christmas made using pear poached in mulled wine; and basil-infused Holy Lemon that packs an intense dose of sharp acidity. Bottles of cold-brewed tea are also available to pair with the sweet treats.
"Each tart has its own unique taste and fragrance," shares Sandrian on the inspiration behind the creations. While The Tartlery exists as an online bakery for now, she shares that there are plans to open a physical store in the future. She adds: "We intend to explore savoury tarts as well."
HOW TO ORDER The Tartlery will accept orders from November 15. Prices start from $35 for a box of four, or $50 for all six tarts.
Read more
- Google Doodle celebrates first-generation Singaporean painter Georgette Chen
- 85 critically endangered Hawksbill turtle hatchlings successfully released in Sentosa