Unwrapping your online shopping haul can feel almost like Christmas. But as you peel through layers of packaging and suspense, single-use wrappers often end up straight in the bin – a wasteful byproduct of cybershopping.
The situation has worsened over the past couple of months, fuelled in part by the stay-home measures. In a survey conducted by market research company Gfk Singapore, it found that more than half of the respondents have increased their online shopping frequency during the circuit breaker. And the amount of packaging waste generated has inevitably risen as well.
Noting this worrying trend, three Singaporeans decided to get together and set up a local circular packaging initiative, Package Pals. "The idea came about after noticing the amount of packaging waste generated – both in general and as a result of Covid-19 – with people not knowing what to do with them," shares co-founder Rachel Han. Together with co-founder Rachel Lee, publicity director Puan Xin and a group of volunteers, Package Pals was set up in June this year with one simple aim: to extend the lifespan of single-use plastics.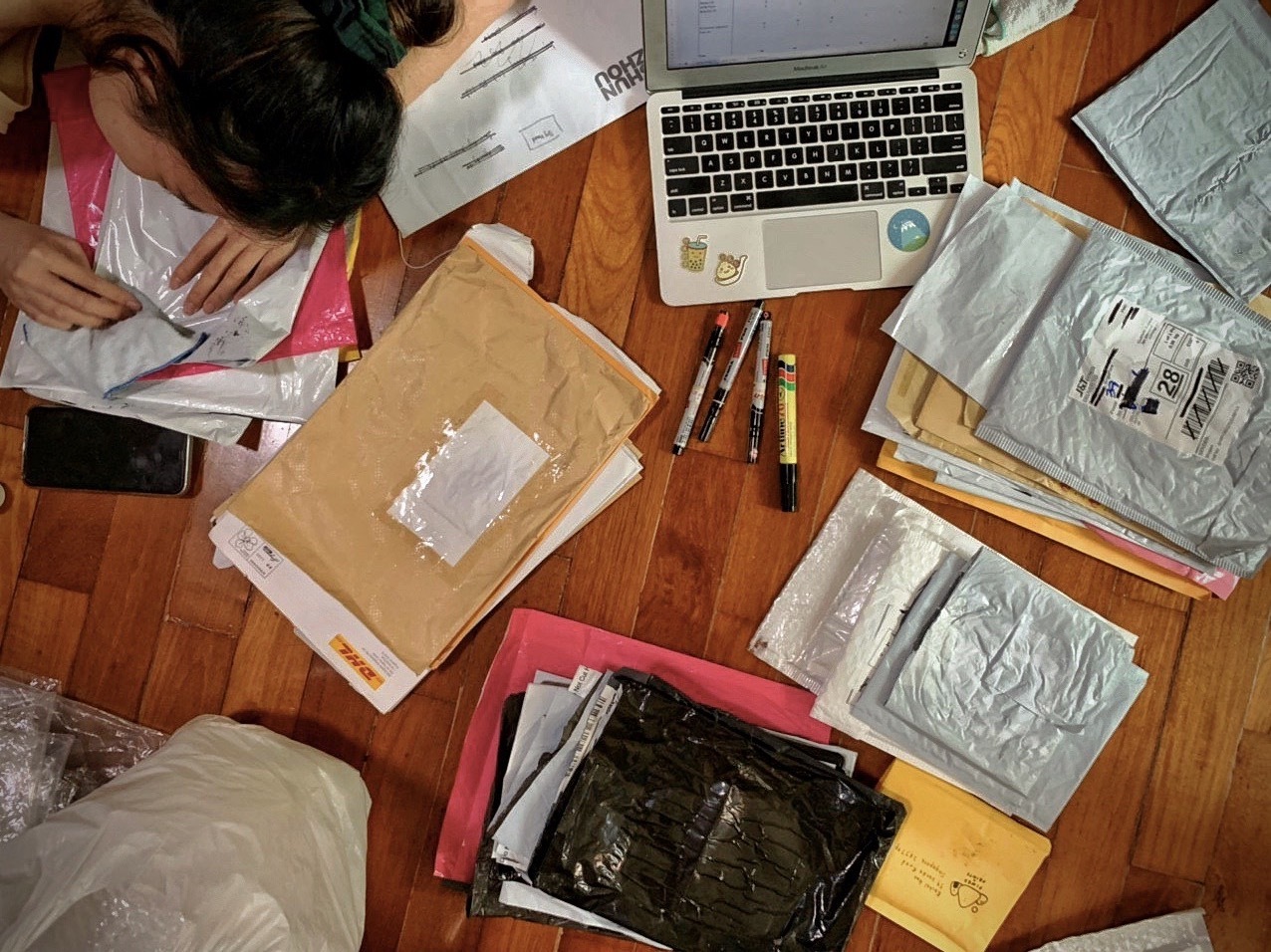 It works by first collecting various single-use packaging from consumers, through mail or meet-ups, then sorting and redistributing them to back to retailers for re-use. Consumers can currently donate clean, undamaged large poly mailers, paper envelopes, clear plastic wrappers, padded envelopes, and bubble wraps for redistribution via Package Pals.
Co-founder Rachel Lee says: "Many, ourselves included, tend to check rubbish into the recycling bin without stopping to think about whether we could potentially extend its lifespan by using it for longer or through upcycling."
"Our project hence aims to correct these misconceptions and encourage more people to first Reduce and Reuse through the service we provide," she adds. Beyond just giving these single-use packaging a new lease of life, Package Pals hopes to also educate the masses on issues of sustainability, through bite-size infographics posted on its Instagram page.
But the journey hasn't been a smooth-sailing one. For one, the trio was worried about the slow pick-up rate during the first month of its launch. "Despite feeling strongly about our cause, I think we largely questioned whether others felt the same," shares Rachel Han. But they pressed on, driven by a passion for the environment. And fortunately, things started picking up in July. Those who discovered the page shared it through word of mouth and various social media groups.
With increased visibility came another problem – sorting through the donated packaging is a logistical nightmare, according to Puan Xin. Some continue to send through packaging that cannot be recycled and upcycled, and the lack of space to work out of impedes the process as well. It helps greatly when donors sort through the packaging beforehand. She also shares that Package Pals does not earn any profit through the initiative but is working on "something for us to sustain ourselves".
"Some [donors] are really sweet and leave us notes or snacks of encouragement," says Puan Xin. "That keeps us going, and of course our supportive friends and family who are even willing to join us in sorting through packaging."
To date, the page has garnered some 1,700 followers, and the reception has been "mind-blowing". Rachel Lee says: "We never expected to fulfil such a huge need within the community, and we often receive comments from businesses and individuals who say they've been looking for eco-friendly packaging, or a way to repurpose their packaging, for a long time."
"You'd be surprised how many people in Singapore actually hoard their packaging!"
HOW TO DONATE Head over to @package.pals for the latest update on donating window and more information. Retailers who wish to utilise these sustainable packaging can also reach out to Package Pals.