Back to basics: music genres 101
Zouk's resident DJs turn things down a notch with a schooling on electronic music genres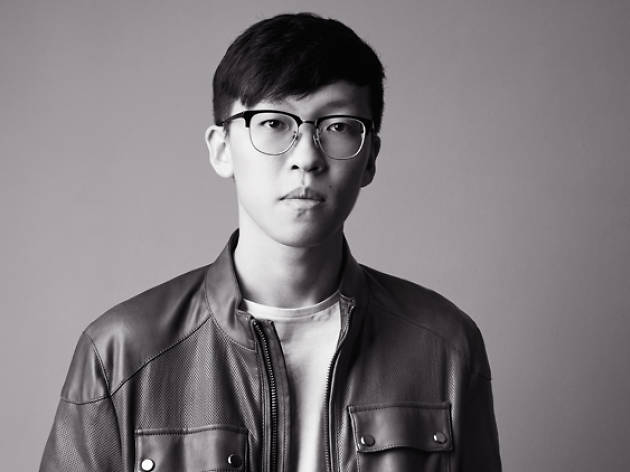 DJ LeNERD
There's more to hip hop than Drake and Kanye West. Three notable subgenres of the music are: gangsta rap, which emphasises the 'gangsta' lifestyle with heavy hitting beats and harsh vocals; miami bass, which can be identified by its raised tempos, explicitly sexual lyrics, sustained kick drums and 'hissy' cymbals; and trap, with its double-time, 70 beats per minute (bpm) sound that's accompanied by strings and cinematic synths.
According to DJ LeNERD
'I've been spinning for close to nine years now, and hip hop is more than just a genre to me – it's a way of life and a culture in itself. There are many subgenres within it, with the popular ones being breaks, rap, trap and dirty south. Then there's turntablism, am artform where turntables are used as an instrument to manipulate songs by adding layers to build on – or create – an original track.'
NIGHTS TO GO FOR
Check out FRESH on Saturday nights and ESCAPADE, a Wednesday night party, both at Phuture for your fix of urban tunes.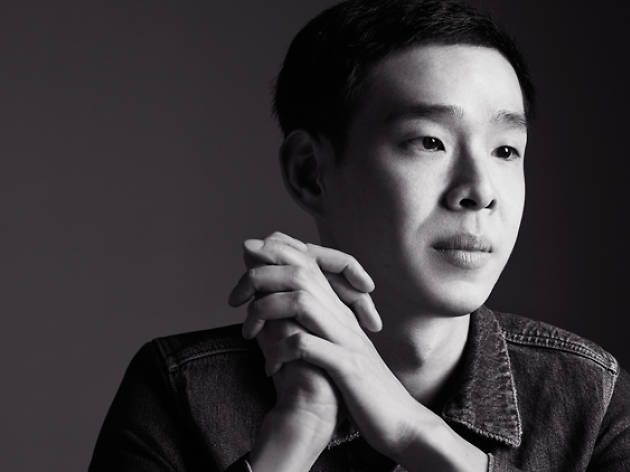 DJ Formative
Simply put, house is a mix of repetitive 4/4 rhythms that are lined with bass drums, hi-hat sounds and basslines produced by synthesizers – and it often carries disco and funk nuances.
The music movement started in the early '80s in Chicago – specifically, at a club called The Warehouse. Perhaps as a response to disco music's dominance of the dancefloor, the club's musical director at the time, DJ Frankie Knuckles (RIP), would go on to pioneer house music from his experiments in mixing disco and electronic music from Europe.
According to djB (aka Formative)
'I started out as a mobile disco DJ about 26 years ago, and later opened for Little Louie Vega at Zouk. House music is, to me, a feeling. It doesn't necessarily have to include vocals or lyrics, because it's all in the sound. When it's good, it can emotionally engage you, take you places, and trigger all sort of memories and feelings. EDM – or what we call big room progressive house – is hands-down the most popular subgenre.'
NIGHT TO GO FOR
Soulfeed. A monthly instalment that focuses on deep house, tech house or techno with Zouk resident Ferng on the decks and various guest DJs.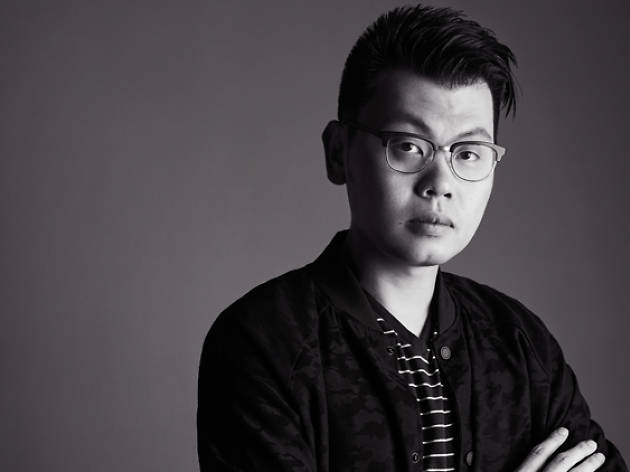 DJ Andrew Tang
Trance music is perhaps the most atmospheric and ecstatic in electronic music and it has the power to instil bliss into the listener. The key character of trance is the distinct build up and the release.
According to Andrew Tang
'Ferry Corsten is easily the most memorable DJ I've supported. To me, progressive trance is a place of creation and passion. There are many subgenres, ranging from modern EDM/progressive trance like Mark Sixma and David Gravell to old-school trance like Paul Van Dyk. The most popular subgenre's definitely the former. It has a groove that's reminiscent of EDM, while retaining the atmospheric trance breakdown featuring tough beats and thunder claps.'
NIGHT TO GO FOR
Transfix. The monthly series sees a soaring mix of tracks for fans of the genre to get lost in.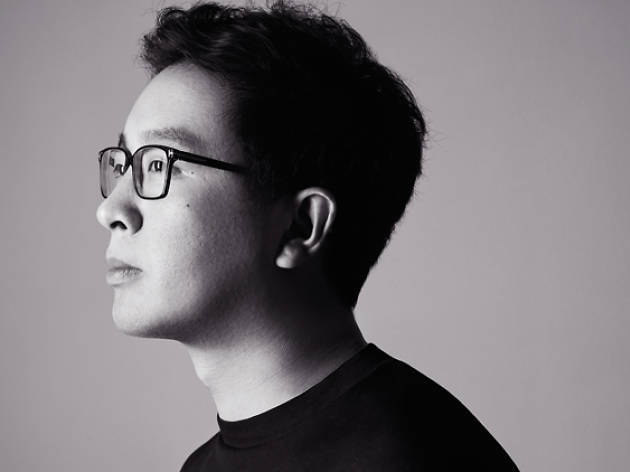 DJ Lincey
No, not Skrillex, but Gucci Mane, Rick Ross and Migos (yes, the trio behind 'Bad and Boujee') – these are a couple of the main stars in the modern trap scene. Originally hip hop before progressing to EDM, this subgenre of dance party music's filled with heavy 808s, sharp snares and synth layers.
According to Lincey
'I've been DJing for about eight years now, with the most memorable sets I've supported being Diplo, Yellow Claw and Dillon Francis. Trap music's often confused with dubstep. The difference between the genres is the "wobble": dubstep has a distinct gnarly growl that adds a different feel to the music.'
NIGHT TO GO FOR
Recess. Happening each month, think a night of hard hitting, bass in your face, electro-laced music.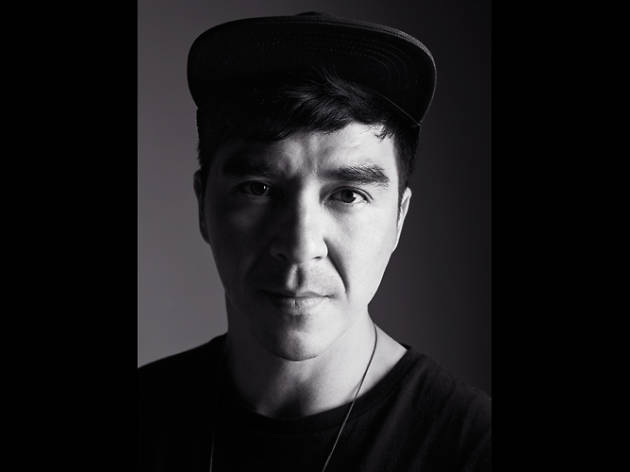 DJ Ferng
Meet house music's futuristic brother: techno. Influenced by a wide range of music – from Kraftwerk to funk – Techno is based around a 4/4 beat and a tempo that varies between 120 to 135 bpm.
According to Ferng
'I've had about 25 years' experience DJing, and the most memorable DJs I've supported are Sven Väth, Chris Liebing and Secret Cinema, among others. Techno music is a venue for exploration. It's underground electronic music with no boundaries, where I can journey into deeper and more hypnotic realms of the genre. It's definitely a more niche genre with a smaller fan base, with variations including minimal techno and Detroit techno.'
NIGHT TO GO FOR
Soulfeed. Get taken through a variation of progressive, deep and tech formats of techno and house.
Go there now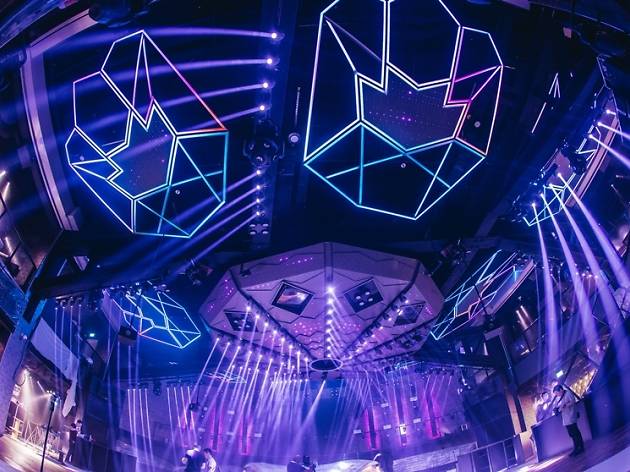 Designed by interior design firm, Independent Consultants, the club has an overall industrial and futuristic vibe inspired by the underground rave clubs and refurbished warehouses in New York and Berlin. It also boasts a spaceship-like light structure suspended directly above the dancefloor. And of course, there are five bars across the entire compound to supply booze all through the night.
More to explore