Interview: Nicky Romero
We speak to the party-starter about his old and new tunes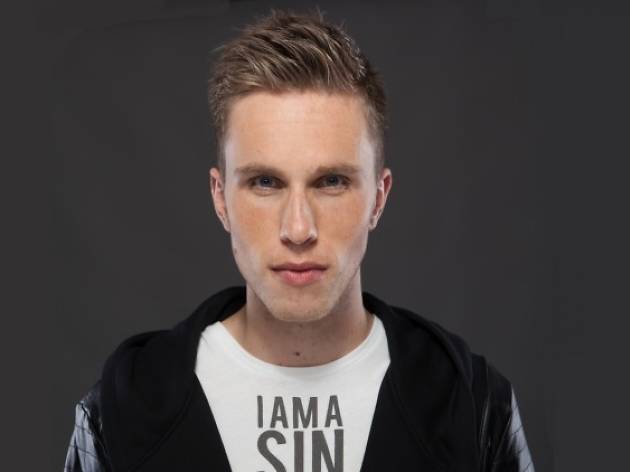 Sander van Doorn, Tiësto and Armand Van Helden, are just some of the greats that affirm Nicky Romero's place in the upper echelons of the modern dance world. Nothing has been the same since he released his breakout hit 'Toulouse' into the ether in 2012, and if EDM wasn't already an unstoppable force at that time, it soon came to be. Since then, the Dutch DJ-producer's star has only burned brighter as he issues new floor-shaking tracks at a dizzying rate. Having just signed off on his very own online game playnicky and a new banger 'Lighthouse', and ahead of his set at the upcoming Road to Ultra shindig, he checked in with us for a dance-inspired chat.
'I think that EDM has changed a lot over the years, and I think it's moving in a really positive direction.'
Where are you now and what's kept you busy lately?
I've been on tour and have been busy busy busy. Summer is always a really hectic time, with shows all over the world. I have just been in the US, and now I am back in Europe doing a variety of shows over here.
Congrats on 'Lighthouse'. What inspired the lighter, mellower approach this time?
I like to switch things up while producing music, and 'Lighthouse' was a chance for me to bring out a different style from what people are used to hearing from me. I also wanted to play the instruments in the track myself.
Speaking of which, the acoustic guitar parts on 'Lighthouse' were a nice touch. Do you see the song as being completely different from your earlier work?
Thanks, I really enjoyed playing them. I wouldn't say completely different, because when I am producing a track I want to make sure that it has elements in it that make it recognizable as a Nicky Romero track.
The #playnicky campaign to unlock the 8-bit version of 'Toulouse' is another unique project of yours. Why did you to want to release the song that way?
'Toulouse' is a song that is still a crowd favourite even though it has been years since it was released. I decided to bring it back in a fun and different way to go alongside the game.
What made you want to start Protocol Recordings?
I wanted to have the freedom and choice over what music I release, and have a platform for other artists to get their sound out there. It's become so much more than a label now and it's been so cool to see it grow over the years.
Which of the songs that you've produced for other artists is your favourite?
'Right Now' with Rihanna. Working with her was awesome and I don't think that track will ever get old for me.
What do you think of the state of EDM in 2015?
I think that EDM has changed a lot over the years, and I think it's moving in a really positive direction. Artists are experimenting a lot more, and testing out new ideas and sounds. New sub-genres are emerging and people are also broadening the types of music they're listening to. It's an exciting time to be a part of it all.
Lastly, what are you looking forward to the most about playing in Singapore for the Road to Ultra party?
I am really looking forward to being back in Singapore and playing for a great crowd of people who love the type of music that I play. Ultra knows how to throw a great party (no matter where in the world it is), and Singapore is such a cool location – so I know it's going to be incredible!

Head to roadtoultra.com/singapore for more info.