Interview: Zushan
What's it really like being a resident DJ at one of the best nightclubs in the world? Zouk's Zushan lets in on his hang-ups, the days (and nights) he lives for… and those girls behind the consoles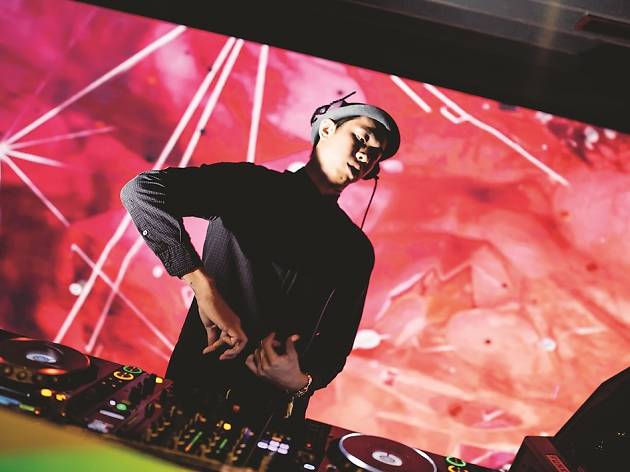 Everyone assumes DJs get the girls, but I never did. When I started out as a hip hop and battle DJ, in 2006, all I wanted was to stay at home and scratch discs. There are too many misconceptions about life as a DJ – the booze, the sex, the fame. It's much more than that.
Started from the bottom
Being a DJ is a craft that's constantly put to the test. You can't please everyone, so my goal is to entertain the crowd that stands before me – hip hop will always be in my roots, but playing 'EDM' no longer bothers me. Why? Well, when I won a Pioneer Battle DJ competition in 2012, I played a celebratory set at Butter Factory. Only four people turned up on the dancefloor. Sure, I worked the set the way I wanted, but now I'd rather play something that everyone wants to hear.
When I joined Zouk, in 2015, spinning Velvet Underground nights expanded my musical palette. It was refreshing to push different sounds like disco, tribal, house, reggae and dubstep. But Zouk's still a business, and I need to draw the crowds. And with that comes the more commercial tracks. It's not easy staying true to your identity as a music maker, yet that's the key to branding yourself. (And, yes, success.)
Photo: Colossal
Playing the game
I saw other DJs getting features in magazines, bringing in bigger crowds, amassing more followers and likes on social media. So focusing on music will only take you so far. Some DJs know the bare basics of their craft, but are great at marketing themselves, which I used to struggle with.
It took me a good two-and-a-half years to come to peace with the way things are. Being on the radar boils down to discipline: putting out mixes and social media posts – or anything to remind your fans you're still around – more frequently. Even things like merchandise remind them of your brand.
I also began branching out, learning to be comfortable around people, and frequented Tanjong Beach Club to expand my social circle in the scene. I even picked up jiu-jitsu. Once, a 14-year-old boy destroyed me in a friendly round. Things like this keep me in check.
Girls, girls, girls
From front players like Martin Garrix and Hardwell to godfathers like Carl Cox and
Sven Väth, being a DJ's really about connecting the dots and finding what fits. I now manage bookings for Zouk, meaning I spend less time behind the decks, but that ironically has reignited my passion for music. Being up there spinning mixes, confetti gun aimed at the cheering crowd before me, are just a few reminders I'm in this for the right reasons.
And now, for what everyone wants to know: just who are the girls behind the consoles at Zouk? First thing's first: they're not our girlfriends or groupies. Some of them are bold enough to ask to use the console, and if no one's there, I might let them, as long as they don't annoy the heck out of me. Although, what happens more often is a random person inviting herself up. Years ago, a girl hauled herself beside me, puked on my console, then upon realising I had spotted her, stumbled back down and ran off. True story.
Zushan spins at Zouk every two months and on select nights at Capital.