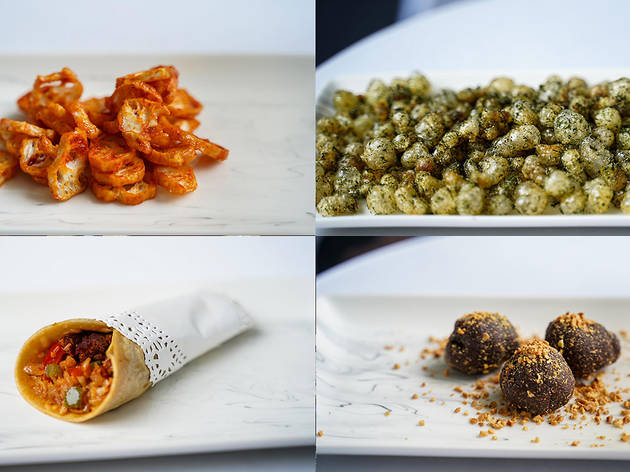 Here's your chance to create the next big snack with Asia's Great Snack Challenge 2021
Turn your bite-sized dream into a delicious reality
A bag of chips can help get us through the midday slump. Digging into a gooey cookie can help nurse a broken heart. Even catching a movie in the cinema just doesn't feel right without some popcorn or nacho.
Snacks, as it seems, play an important role in the diets of many Singaporeans. These bite-sized nibbles have an outsized role in our everyday lives; the Mondelez International Global Consumer Snacking Trend Study in 2019 found that some 61 percent of adults cannot imagine a life without snacks.
And if you are one of them, then the upcoming Asia's Great Snack Challenge 2021 might be just the thing for you.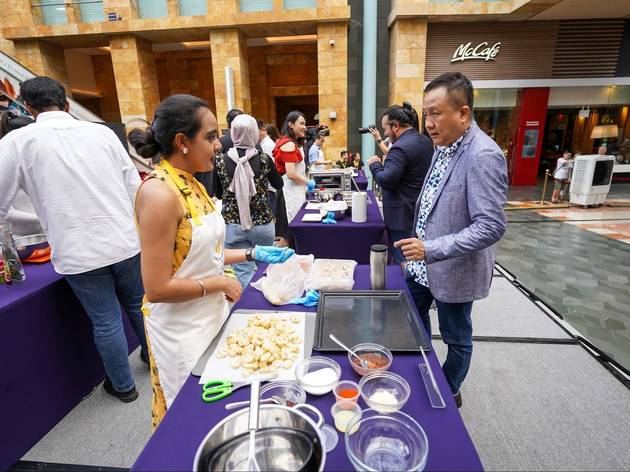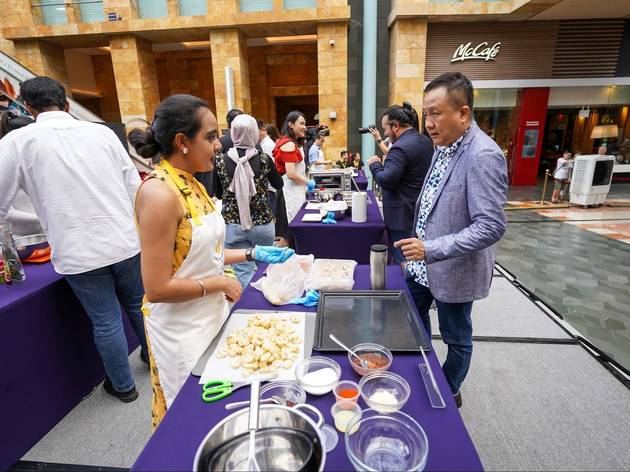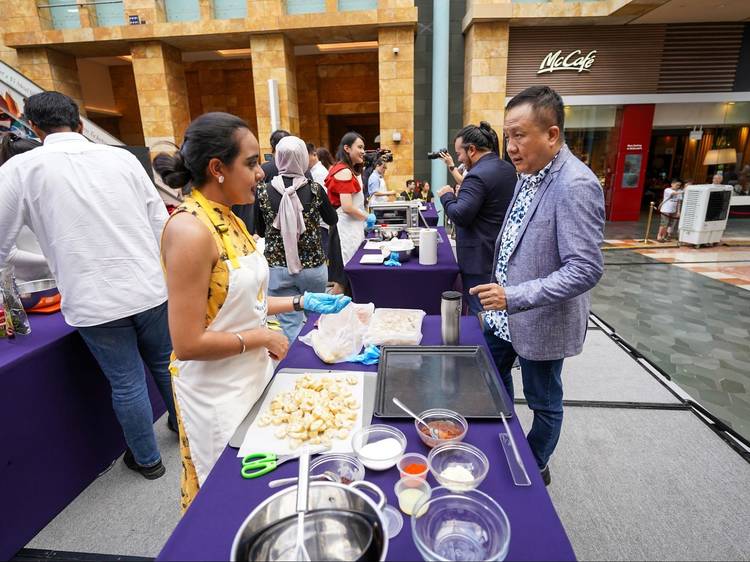 Photograph: Enterprise Singapore
Organised by Enterprise Singapore, in collaboration with beloved brands that include Mr. Bean, Polar Puffs and Cakes, Haidilao Hot Pot, Tong Garden, and Uncle Saba's, the snack-innovation competition seeks to find the next best-selling tidbit that people won't be able to stop popping into their mouths.
Got an innovative, even crazy, source of inspiration? Submit your bite-sized ideas for the competition and you might snag a cash prize of $10,000 and even see your very own creation hitting the retail shelf – both physical and online.
Along the way, you can even brush shoulders with leading industry experts and pick up tips from successful snack entrepreneurs. Applications run from now till July 26, so you've got plenty of time to start dreaming up delicious ideas! Hungry to learn more? Sign up for a preliminary webinar, taking place on June 25, 5pm, where the organising committee, alongside representatives from leading local food companies, will share tips and insights on how to bring your ideas to life. Click here to register.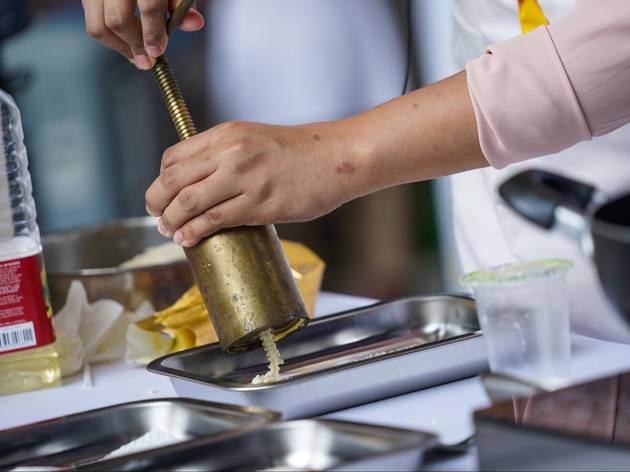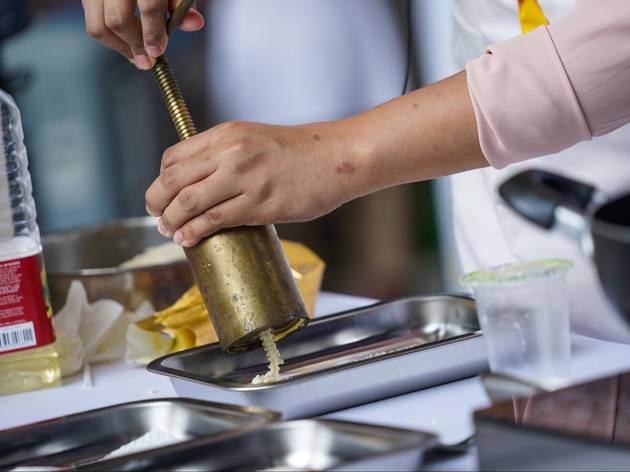 Photograph: Enterprise Singapore
Choose from two different tracks – one for registered local start-ups, and an open category for members of the public residing in Singapore. Ideas should be conceptualised based on the following categories:
- Local and International Flavours, where exciting global cuisines and familiar dishes are distilled into a bag of snack

- Comfort and Indulgence, perfect for times when you need a perk-me-up

- Better For You, to meet growing demands of health-conscious tidbits

- Plant-based, guilt-free treats made using sustainable ingredients and perfect for those with dietary restrictions
- Wildcard – the more outrageous the idea, the better!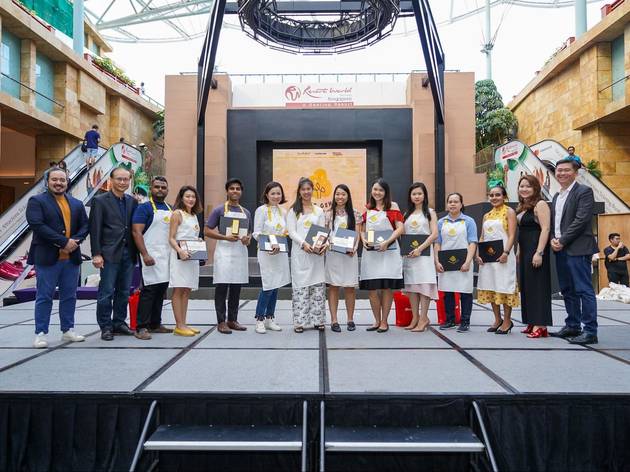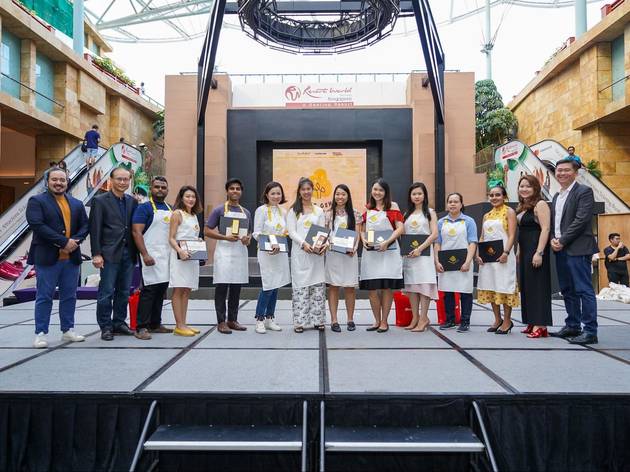 Photograph: Enterprise Singapore
Attractive prizes await for participants and finalists with award-winning creations. Walk home with $10,000, coupled with a comprehensive incubation program by the Food Innovation and Resource Centre and other homegrown brands to bring your delicious dreams into a reality.
A sum of $1,500 will also be provided to support small-batch production of snacks for the finalists, and more importantly, the opportunity to retail the final package snack at the physical store of Food Folks @ Lau Pa Sat and e-commerce site Redmart. You might just get a chance to see your product on the same shelves as Uncle Saba's Poppadoms, which puts a healthier spin on the Indian snack; and the well-loved salted egg chips from Irvins.
Application for the Asia's Great Snack Challenge 2021 runs from now till July 26 2021, and can be submitted via https://bit.ly/3g3yJuE.
Best selling Time Out Offers