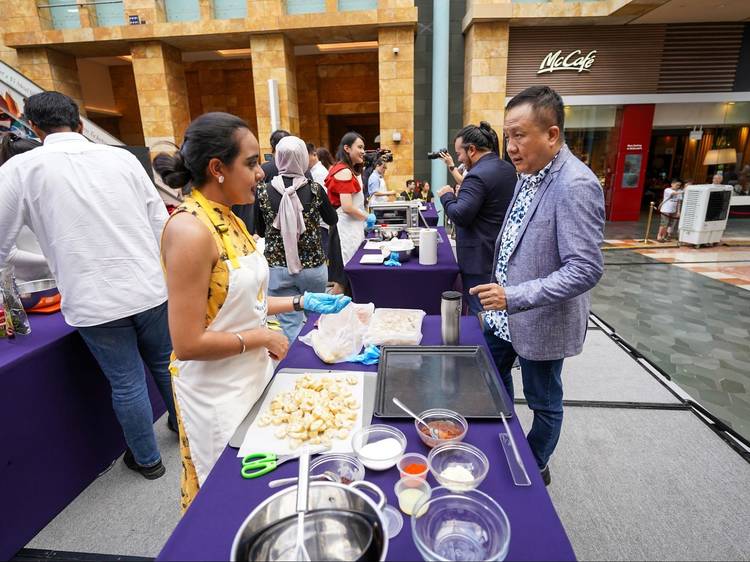 Photograph: Enterprise Singapore
Organised by Enterprise Singapore, in collaboration with beloved brands that include Mr. Bean, Polar Puffs and Cakes, Haidilao Hot Pot, Tong Garden, and Uncle Saba's, the snack-innovation competition seeks to find the next best-selling tidbit that people won't be able to stop popping into their mouths.
Got an innovative, even crazy, source of inspiration? Submit your bite-sized ideas for the competition and you might snag a cash prize of $10,000 and even see your very own creation hitting the retail shelf – both physical and online.
Along the way, you can even brush shoulders with leading industry experts and pick up tips from successful snack entrepreneurs. Applications run from now till July 26, so you've got plenty of time to start dreaming up delicious ideas! Hungry to learn more? Sign up for a preliminary webinar, taking place on June 25, 5pm, where the organising committee, alongside representatives from leading local food companies, will share tips and insights on how to bring your ideas to life. Click here to register.