The road map of modern cuisine is often marked with unfamiliar sights and unexpected turns. But at Avenue 87, chefs Alex Phan and Glen Tay are driving things in a different direction – the friends take a trip down memory lane at their newly opened mod-Asian restaurant.
Their journey began in the neighbourhood of Hougang, where both of them grew up. It was a chance encounter, however, during their training days at the Shatec Culinary School, and a shared interest in cooking, that ignited a bond between them. After school, the two went their separate ways and clocked stints in top kitchens (Alex at Open Door Policy, Glen as executive sous chef at Shanghai's three-Michelin-starred Ultraviolet) – but a common desire to work together led them on a new path to open Avenue 87.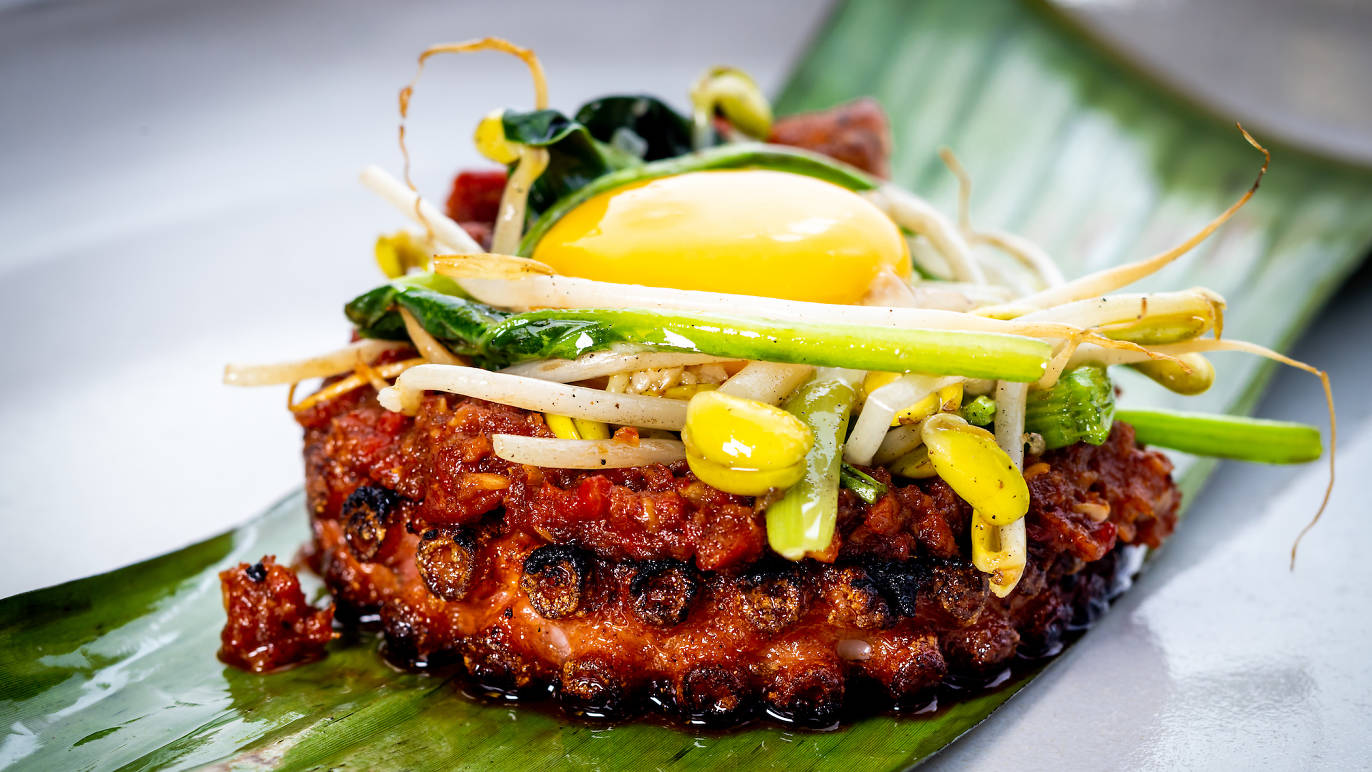 The name itself holds special significance for Alex and Glen. They were both born in 1987, and spent their childhood at Hougang Avenue 7 and 8 respectively. Memories of growing up, coupled with familiar hawker finds around Hougang, are tapped onto as inspiration for the restaurant's debut menu. Dinner ($76 for four courses, $98 for six courses) starts off with a crispy chicken crisp – a homage to the pair's shared past cooking at The Tippling Club. Rather than the usual chicken trimmings served as part of staff meals, chicken breast is jazzed-up, blended down, and deep-fried to create a moreish snack. There's also a course of kueh pie tee, filled instead with piquant curry of sliced eggplants, semi-dried tomatoes, and curry leaves. It harkens back to the pair's supper favourite – fish head curry from 21 Seafood, a popular eatery in Kovan.
Sambal stingray gets a makeover, too, under the playful hands of the chefs. Octopus tentacle is the favoured meat, and is first blanched in a stock perfumed with thyme, bay leaf, and onion, then slathered with a luscious sambal made based on a recipe from Glenn's mother. A crowning of confit egg yolk helps temper the spice and binds together the side of bean sprouts and Chinese spinach. Fish soup is another hawker creation that gets a snazzy update. Locally sourced sea bass from Ah Hua Kelong comes swimming in a delicate anchovy broth. It then gets fortified with some homemade anchovy buttermilk sauce, and finished with slices of compressed bitter gourd (which rounds out the assertive taste), semi-dried cherry tomatoes, egg floss, and fried julienned ginger to create a comfy, belly-warming soup good to the very last drop.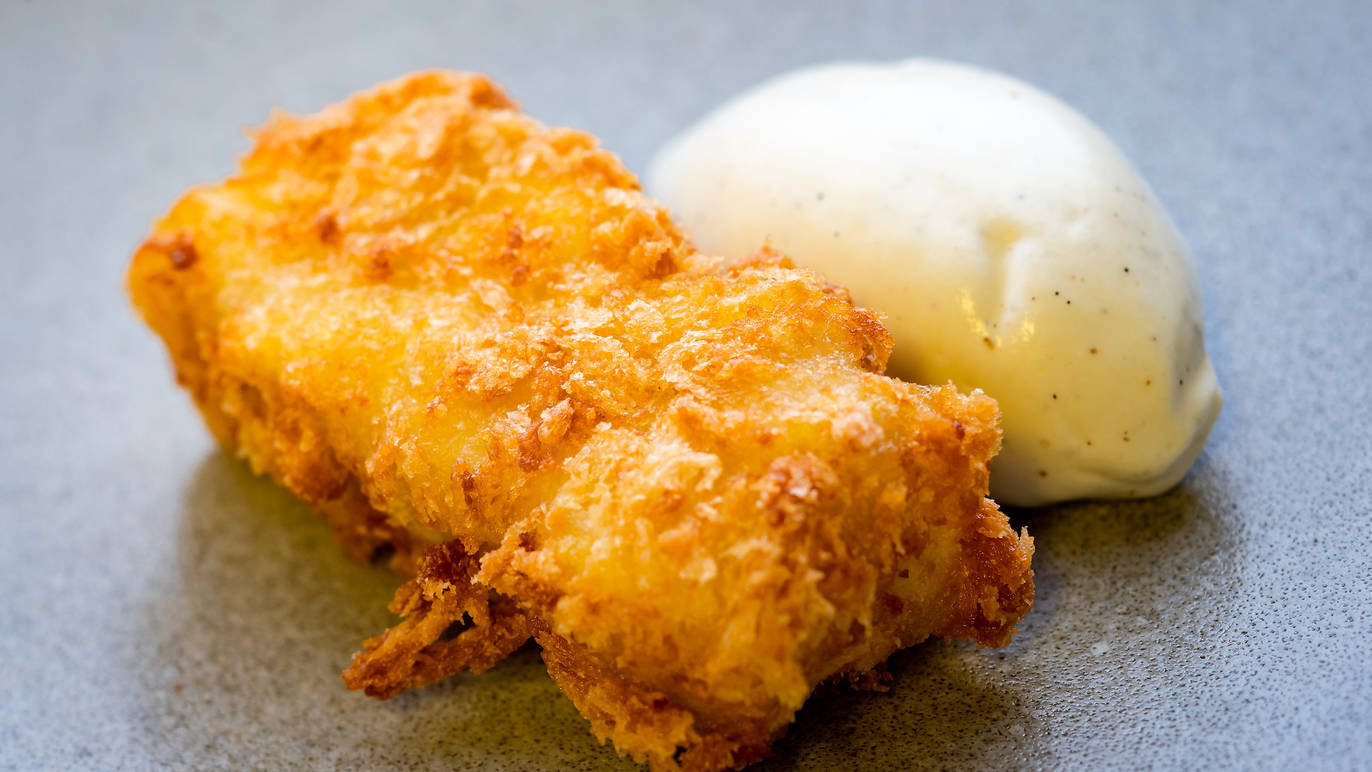 For desserts, Alex turns his favourite snack, goreng pisang, into a plated creation. But bananas are conspicuously missing from the dish, and only makes a sneak appearance in the form of ice cream. Instead, encased within a panko-crusted exterior hides a gooey coconut custard centre.
Alex and Glen might be taking diners on a new journey down Avenue 87, but it's one filled with familiar sights. By tapping on their shared past, the chefs prove that a modern dining experience need not be alienating and complicated.